Cabo's warm breezes and sunny skies sing a siren song that brings many visitors to its golden shores. But, for countless more, the white sand beaches of Cancun's tropical oasis have their number. So, which is the best destination for travelers searching for their idyllic Mexican getaway: Cabo or Cancun? The answer isn't so cut and dry. Because while these two beach destinations have a lot in common, their differences paint two distinct pictures of an idyllic beach getaway. But worry not. If you're struggling to decide, we're here to help break it down so you know exactly why one of these gorgeous beach destinations might be better for you. So, let's get into Cabo vs Cancun and which one you should choose for your next vacay.
Table of Contents
What Is Better, Cancun or Cabo?
Cancun and Cabo are top tourist destinations. But in a head-to-head battle, the answer as to which destination is better is not so clear. Cabo draws its fair share of visitors looking for luxury and relaxation, while Cancun promises party vibes and endless adventures.
So, to find your ideal vacation spot, let's dive right into the differences between these two quintessential beach destinations.
Is It Easier to Get to Cabo or Cancun?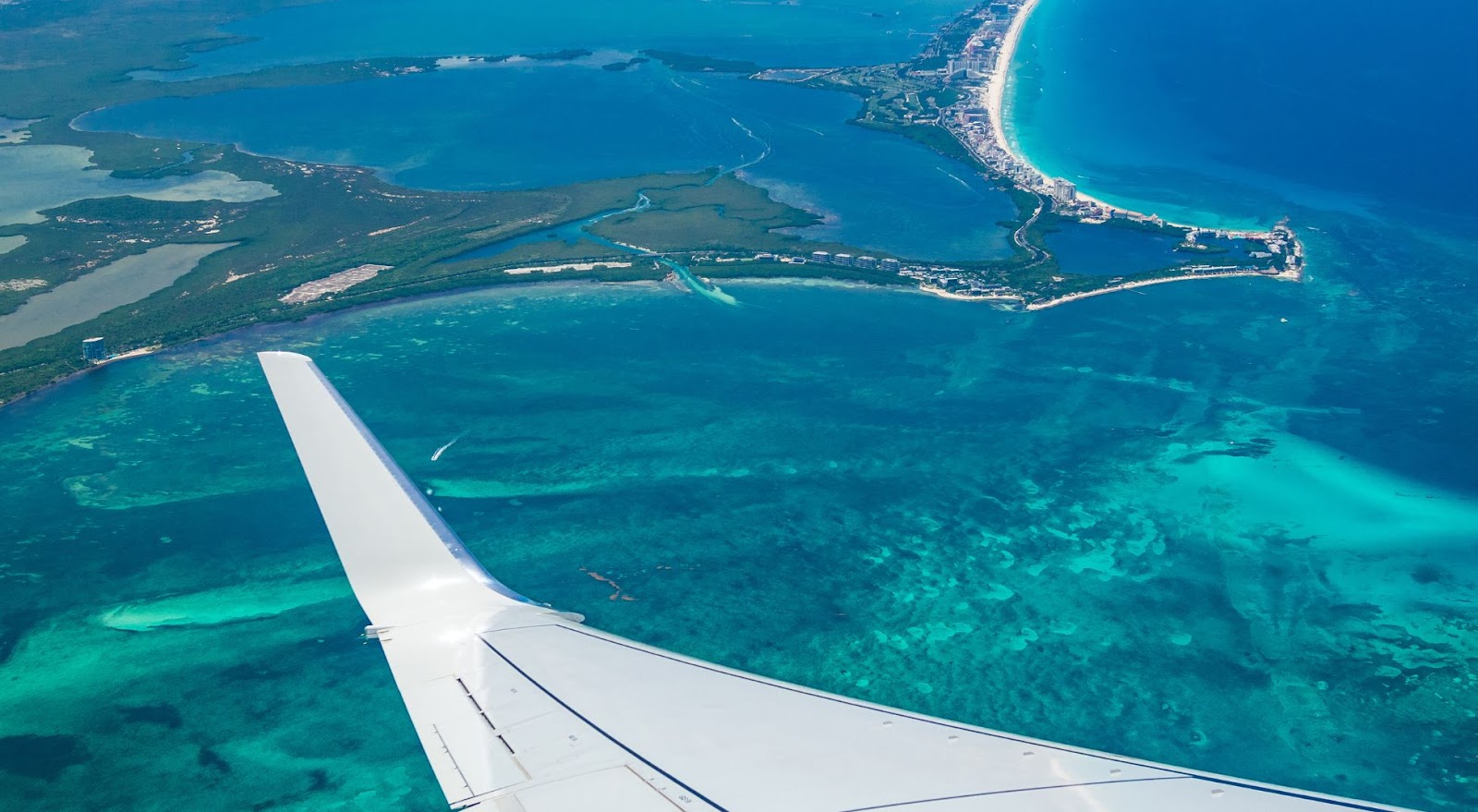 Both Cancun and Cabo are easy to get to. Thanks to their status as hot vacation destinations, convenient airports and plentiful flights make getting to either city a breeze.
Cabo
Cabo San Lucas is located on Mexico's western coast, at the tip of the Baja California Peninsula. It's a perfect destination for travelers on the West Coast looking for a quick weekend getaway or a longer week stay.
Because it's Mexico's third biggest tourist destination, flights into Cabo San Lucas aren't hard to come by. The nearby airport, Los Cabos International Airport, or as it's also known, the San Jose del Cabo Airport (SJD), is just 35 minutes away. If you're staying somewhere along the Tourist Corridor, the trip will be even shorter, meaning only a few miles and a quick taxi ride—or drive if you book a rental—separate visitors from paradise.
Cancun
Over 2,000 miles away, facing the opposite coast and the Caribbean Sea, lies the evergreen tourist mecca of Cancun. Situated on the Yucatan Peninsula, Cancun is perfectly positioned for those in the Midwest and East Coast to plan a Mexican holiday.
And it's no surprise that many do, with over 8 million visitors in 2022 from the US alone. Unsurprisingly, multiple airlines offer daily direct flights to the Cancun International Airport. Additionally, with its convenient location, it takes less than 30 minutes to get from the Cancun airport to the city, or a more likely destination, the Hotel Zone.
Which Has the Best Accommodations: Cabo vs Cancun?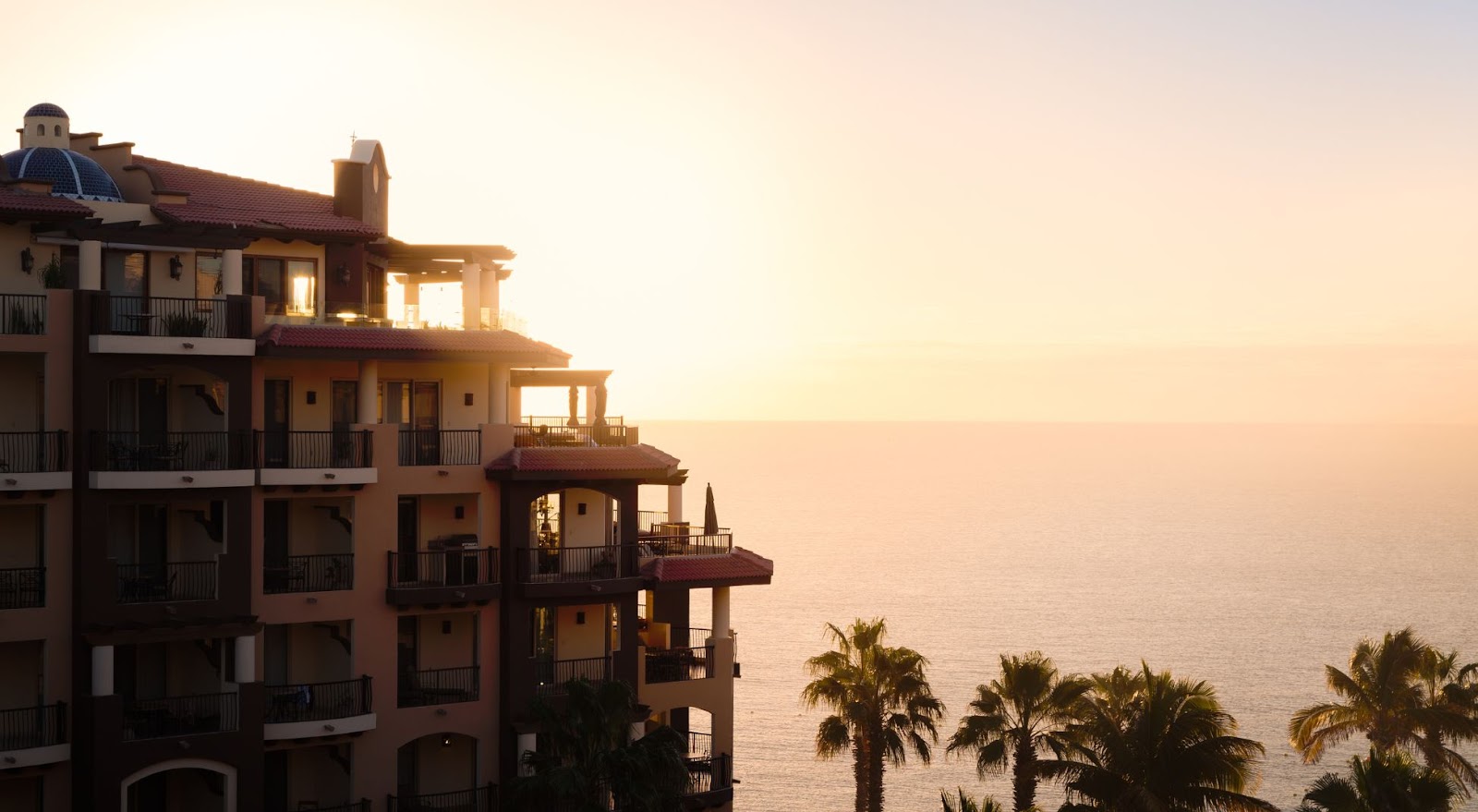 Mexico is known for its beautiful hotels and luxury resorts; few places do it better than Cancun and Cabo. And when it comes to duking out the winner, guests are almost guaranteed to go home happy from either destination. But upon closer look, the experiences offered at each will appeal to different visitors.
Cabo
Cabo San Lucas promises to spoil travelers with luxury at every turn. From private hot tubs and infinity pools overlooking the deep blue waters of the Sea of Cortez to lavish rooms and indulgent spas, Cabo takes pampering to another level. Cabo's all-inclusive resorts blow other Mexican destinations out of the water, and everything from adults-only to family-friendly hotels dot the shorelines of Cabo's best beaches.
Consequently, if you're looking for more variety or affordability, you'll have to travel away from the beach. Spots like downtown Cabo San Lucas and San Jose del Cabo cater more to the budget-conscious traveler.
Cancun
In contrast to Cabo San Lucas, Cancun offers more variety for those who want it.
Visitors can find all-inclusive accommodations at almost any price point among the nearly 200 beachfront hotels filling Cancun's Hotel Zone. They range from smaller locations with few frills to sprawling resorts that include bars, restaurants, and all you could want in a luxury stay. A few boutique hotels and hostels even dot the 14 miles of prime real estate making up the Hotel Zone. But for even more affordable options, downtown Cancun sits just twenty minutes away.
Which Has the Best Beaches: Cabo vs Cancun?
Beaches abound in Cabo and Cancun, and visitors will be spoiled for choice no matter their destination. However, it goes without saying that the beach scene is very different between Cancun's tropical, Caribbean beaches and Cabo's wild and only somewhat swimmable shores.
Cabo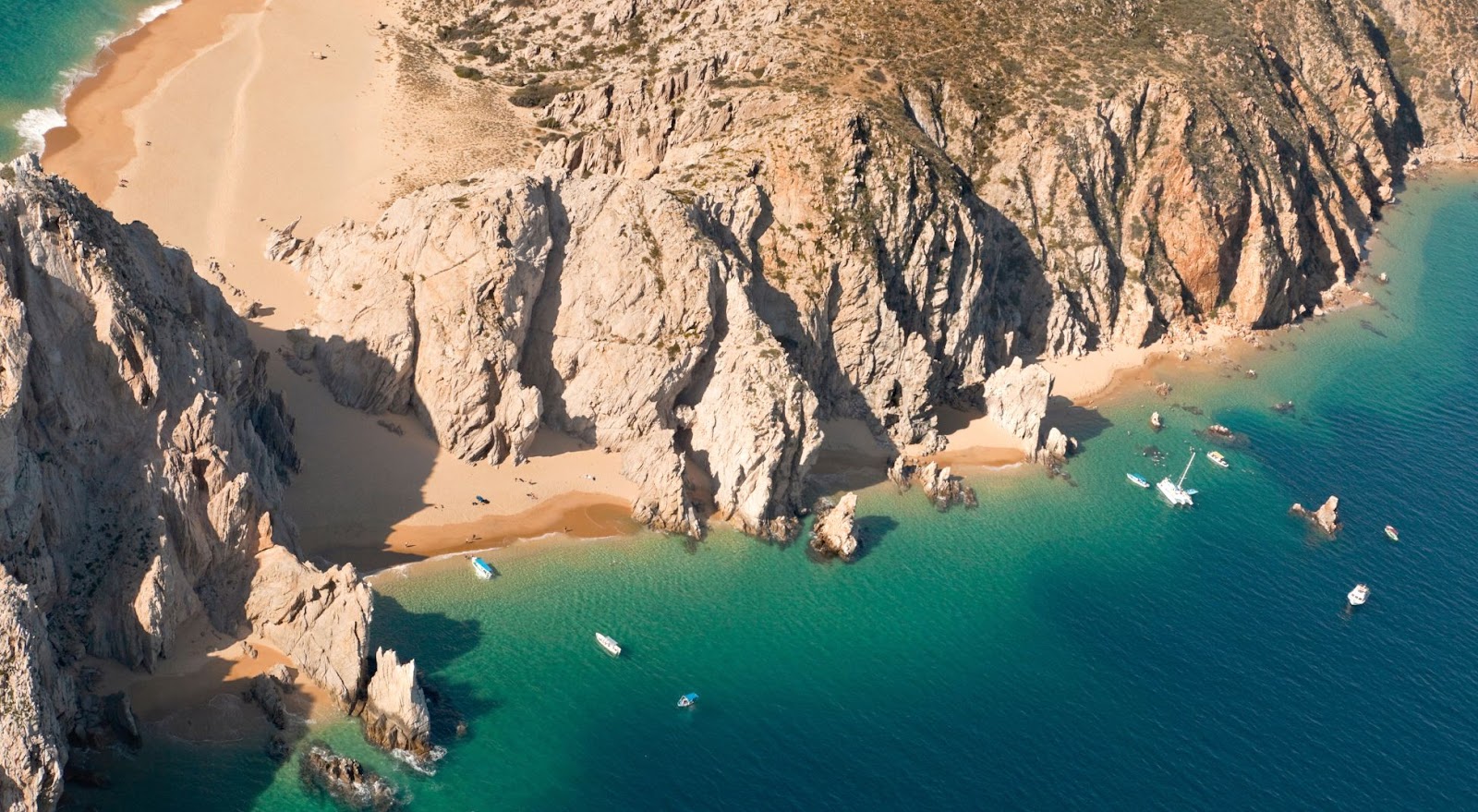 Los Cabos is characterized by golden sand and navy blue waters that edge turquoise closer to the shore. Its most popular beaches, like Medano Beach and Costa Azul Beach, are perfect for swimming and water sports like surfing and snorkeling.
But despite being one of Mexico's best beach destinations, many of Cabo's beaches are best enjoyed from the shore, thanks to the rough waters and surf. But with less than 8 inches of rain annually, visitors are practically guaranteed sun-filled shores no matter when they plan their visit.
Why Is Cabo Not Swimmable?
Many beaches in Cabo aren't swimmable due to the conditions of the water in and around Los Cabos. The side of the Pacific Ocean features strong waves, dangerous currents, and harsh undertows. Intense rip currents also plague the shores along the Sea of Cortez, rendering many of Cabo's beaches unsafe for swimming.
In addition to strong ocean currents, other factors affect the swimmable status of Cabo's beaches. Steep drop-offs and dangerous marine life mar some of Cabo's most popular beaches, and conditions at any particular beach can change daily. Consequently, visitors to Cabo must learn to pay attention to beach flags and love the shore, where sunbathing and beach walks shine.
Cancun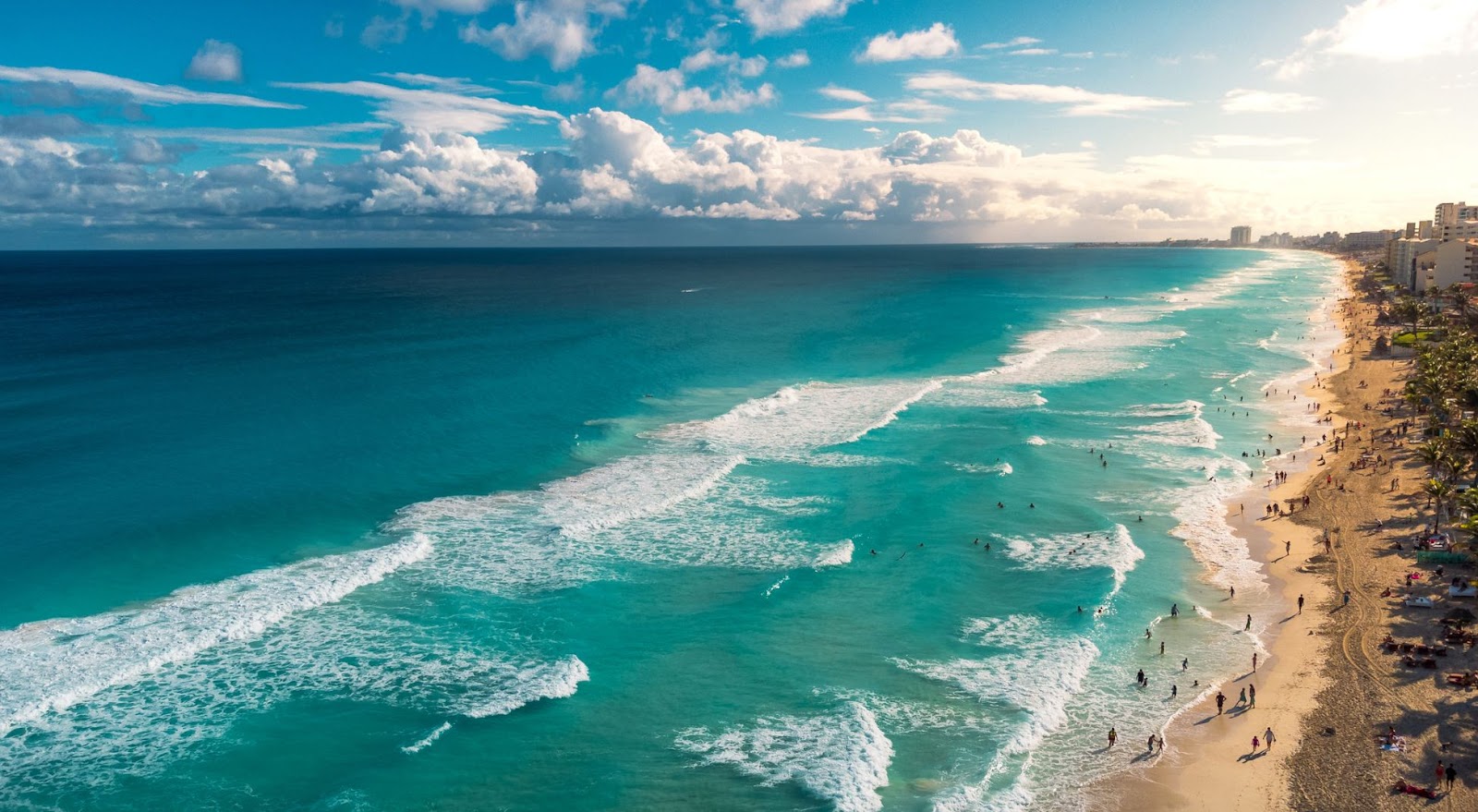 Those looking for their quintessential tropical paradise will find it in Cancun, where both the shores and the waters take on a decidedly lighter shade, with sprawling white sand beaches and a distinctly green tinge to the turquoise-colored depths.
It's hard to argue against Cancun having some of the best beaches in Mexico, especially considering the Hotel Zone claims over 14 miles of near-uninterrupted sand. With pleasantly warm and stunningly clear waters, Cancun's beaches are perfect for every beach activity imaginable, from sunbathing and beach walks to surfing and scuba diving.
For those greedy for even more beaches, the powder-fine sands and crystal-clear waters of Isla Mujeres are a quick day trip away.
Which Has More Things to Do: Cabo or Cancun?
Despite first appearances as solely beach destinations, both Cancun and Cabo offer a variety of adventures that will speak to visitors looking for a unique Mexican getaway.
Cabo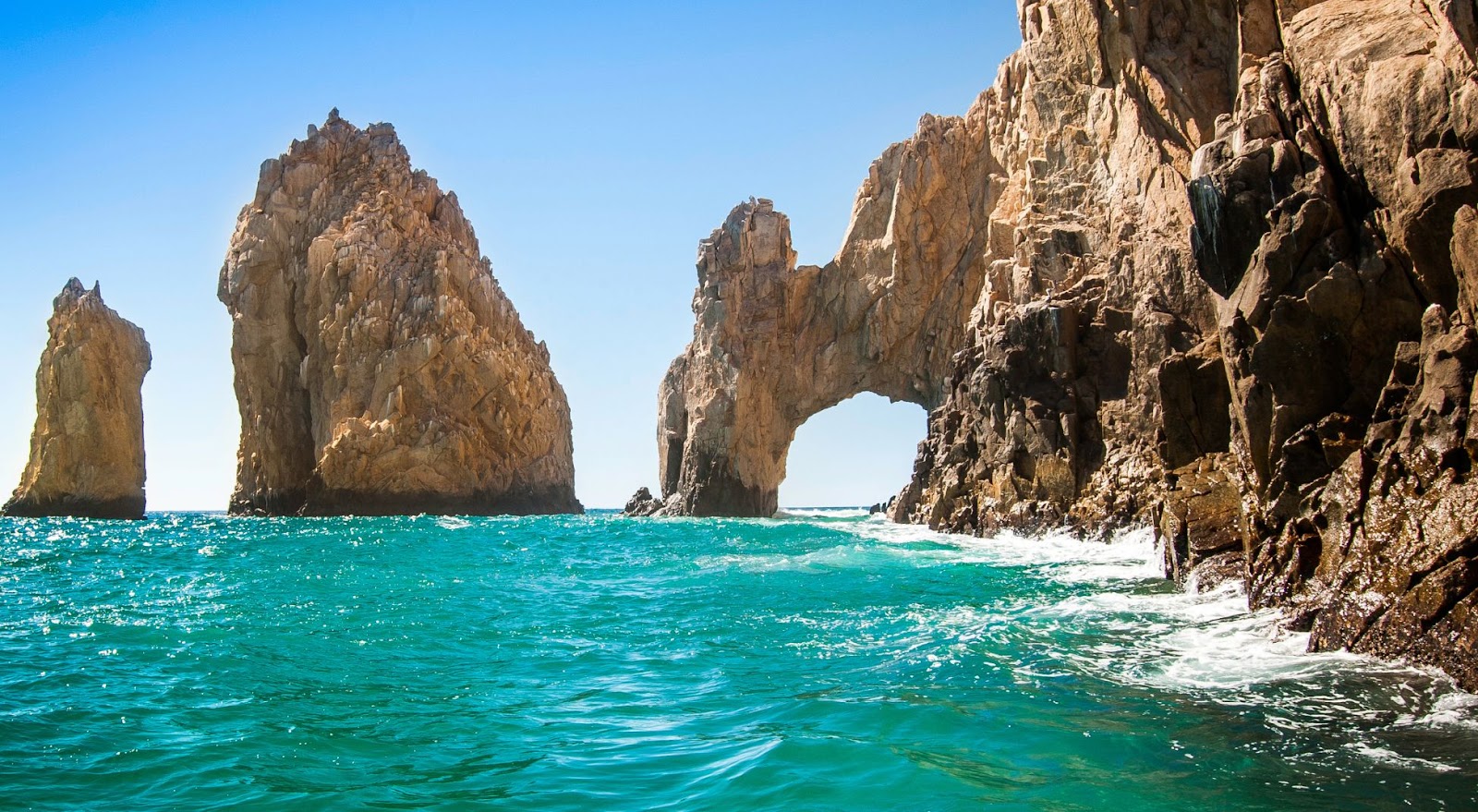 Cabo's rugged desert landscape and dramatic ocean views should immediately tell you that this place has much more to offer than only relaxing beach days. Known as the "aquarium of the world," the waters of Cabo San Lucas hold infinite treasures.
The best and biggest—quite literally—is whales. Come winter, everyone takes to the waters to catch a glimpse of blue whales, humpbacks, and more. Another favorite activity is taking a boat tour around Land's End to see the impressive Arch of Cabo San Lucas up close and personal.
For an exciting day trip, Cabo Pulmo National Park sits just an hour outside Los Cabos, offering unspoiled beaches, mountain scenery, and the oldest living reef in North America.
Between rounds of golf on championship courses, desert rides on camelback, and even diving with sharks, Cabo promises plenty of fun and thrilling adventures outside the typical resort stay.
Cancun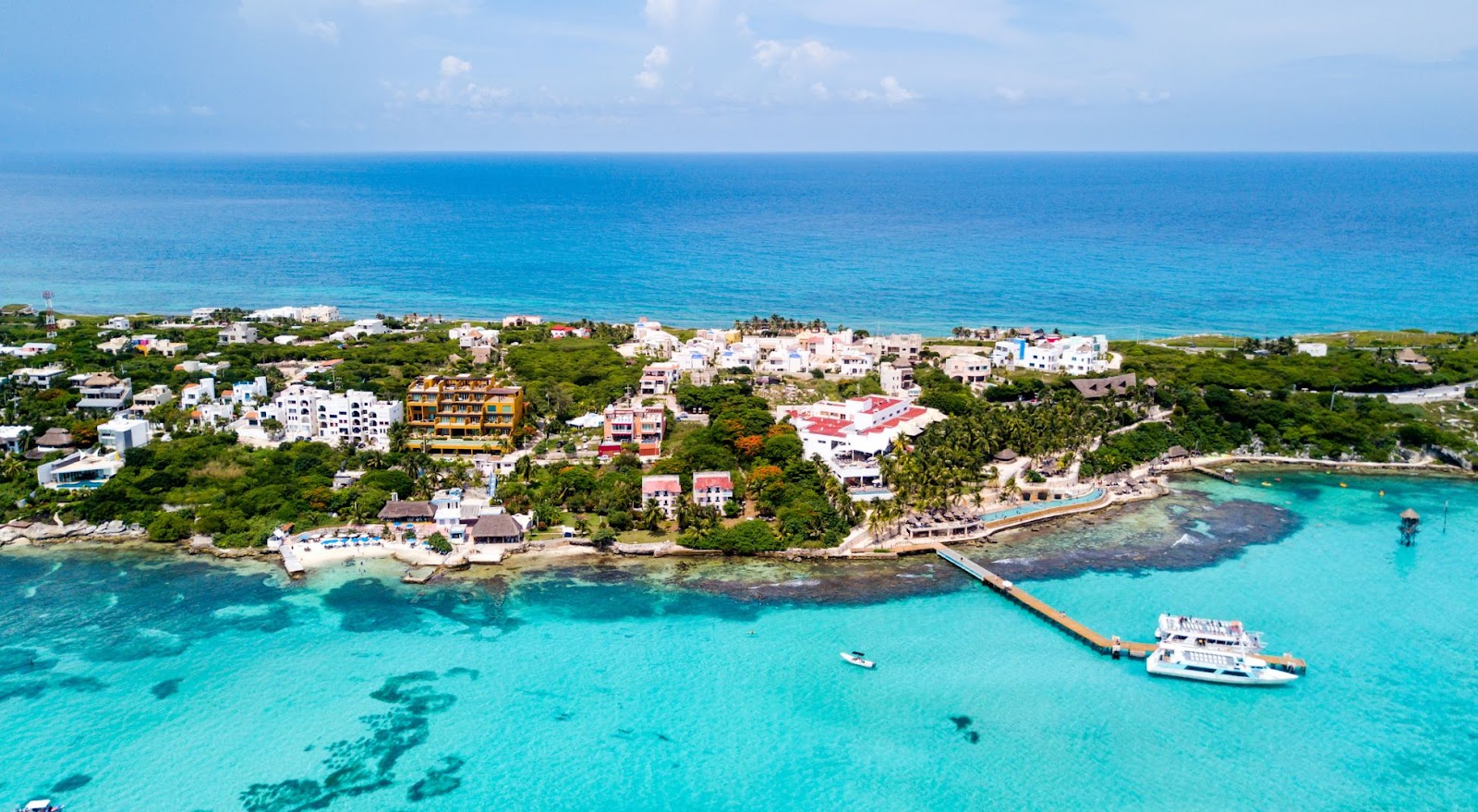 Cancun is a curious mix of cosmopolitan and natural wonders, making it a sampling plate of diverse experiences. The high-end shopping malls of the Hotel Zone offer designer labels, while more boutique galleries offer one-of-a-kind handicrafts.
While Cancun itself offers plenty of fun, it's also perfectly situated for some fantastic day trips. Isla Mujeres sits just north of Cancun, with pristine beaches perfect for lounging and an underwater museum with over 500 eye-catching sculptures. Fans of history can head east to Chichen Itza for a walk through ancient history and majestic ruins. And, of course, to the south lie the idyllic sands and breathtaking cenotes of Playa Del Carmen, including the Parque Fundadores and Rio Secreto.
From ziplining over the incredibly lush jungle to swimming in its dazzling sinkholes, Cancun bursts with unforgettable adventures.
Which Has the Best Nightlife: Cabo vs Cancun?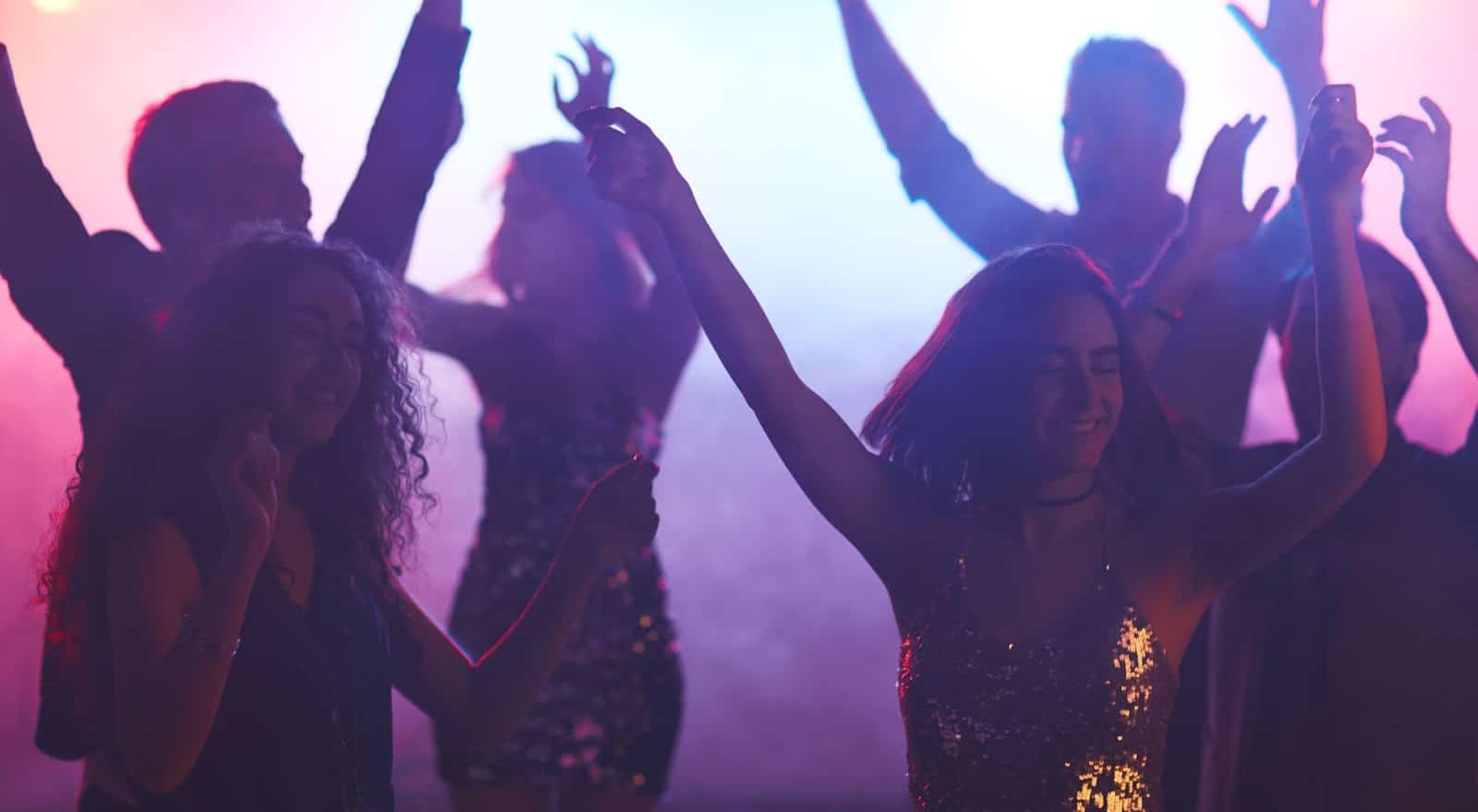 Neither Cancun nor Cabo is a slouch when it comes to nightlife. Both destinations have a reputation for being lively and raucous, making bold and vibrant parties par for the course. But no two parties are ever the same, and that holds true for party destinations, too.
Cabo
Adults-only hotels like ME Cabo and Breathless Cabo San Lucas help fuel the destination's status as a nightlife hotspot with their club-like atmospheres and DJ'ed pool parties. But downtown Cabo San Lucas is where the real action takes place with electric nightclubs, fun bars, and laid-back lounges. Whatever your preference, Cabo has something to suit your taste.
Cancun
In the battle of Cabo vs Cancun, it's hard to argue the latter doesn't come out on top. Always the life of the party, the nightlife in Cancun has taken on a near-legendary status over the years. The destination is jam-packed with bars and nightclubs that keep the nights lively from dusk to dawn.
In particular, Cancun's party zone, Punta Cana, is infamous, with clubs open 365 days a year and lines queued up for entrance every night, especially during Spring Break. Between the loud music and live performances, the party never really ends at Punta Cana.
Which Is Cheaper: Cabo or Cancun?
Budget plays a big part in most travel decisions, and it's no different when comparing two of Mexico's top getaway destinations. While both offer equal luxury and all-inclusive experiences, Cancun manages to edge out Cabo for the more budget-conscious destination.
Cabo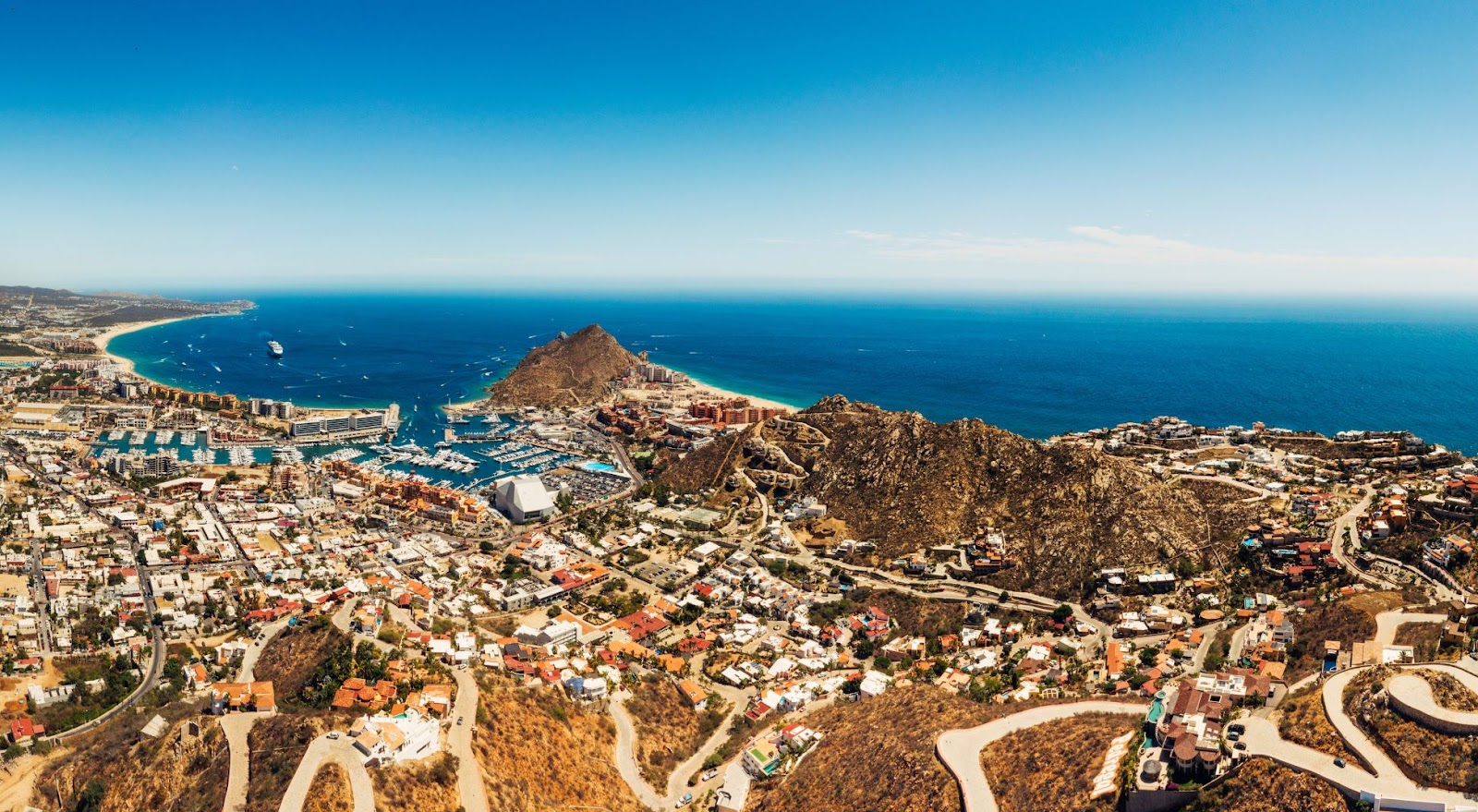 Cabo is practically synonymous with luxury, and that's reflected in the price tag. From resort stays to fine dining experiences, Cabo leans toward the more expensive side.
Luxury all-inclusive stays like Paradisus Los Cabos cost a pretty penny, starting around $500/night. Flight prices aren't cheap either, averaging about $500 round trip, though you can often find deals by watching price drops or using a service like Next Vacay to find them for you. In addition, Cabo is a wealth of fine dining experiences, whether at the resort or in downtown Cabo San Lucas. But while it's heaven on your taste buds, it's typically heavy on your wallet, and it's not uncommon to spend upwards of $40 per meal.
Of course, there are ways to curb your bill in Cabo San Lucas, and they typically involve staying at a cheaper hotel or Airbnb downtown and eating street food, which is still blissfully delicious.
Cancun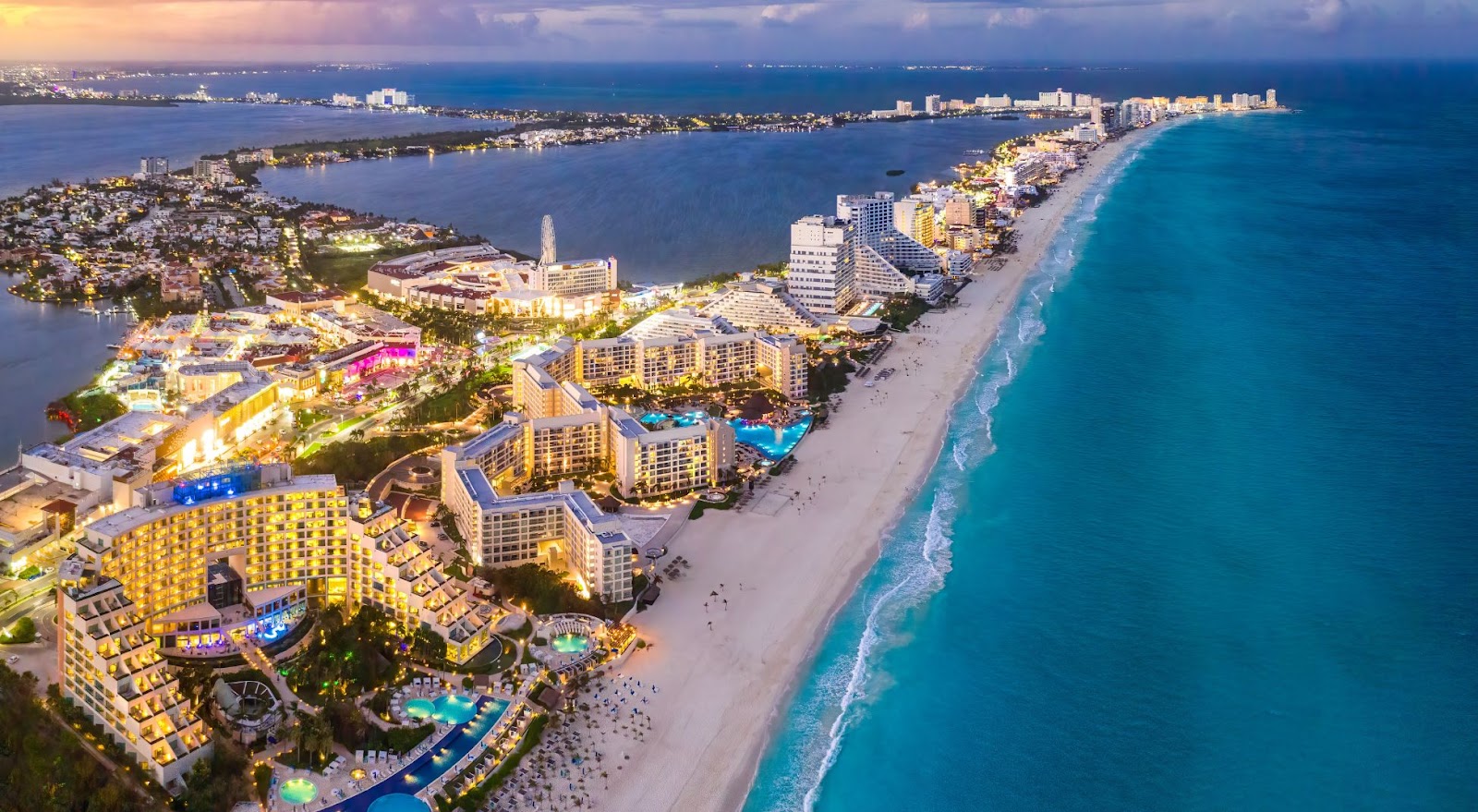 Cancun is also a big name in the luxury department, with all-inclusive hotels spanning the 14 miles of sun and sand known as the Hotel Zone. Despite that, from accommodations to flights, Cancun is a much more affordable destination.
While all-inclusive accommodations sit pretty at roughly $2,000 for a week-long stay, getting out and about in Cancun is half the fun.
So, if you opt out of the all-inclusive experience, hotels start around $350/night. Flights out to Cancun are less expensive than they are to Cabo, with direct flights from many large cities. Consequently, you can score a deal for as low as $150, though $350 is more of an average price. Cancun also has fine dining options but lots of street food and local places as well for more of an authentic, Yucatan diet. As such, you can get away with spending less than $60 a day on food in Cancun without sacrificing a bit of quality.
Which Has the Best Weather: Cabo vs Cancun?
Any beach destination worth its salt promises sunny days and blue skies, but let it be said that not all beach destinations are created equal. When it comes to dry, sunny days year-round, Cabo is the clear choice for a quick getaway any day of the year.
Cabo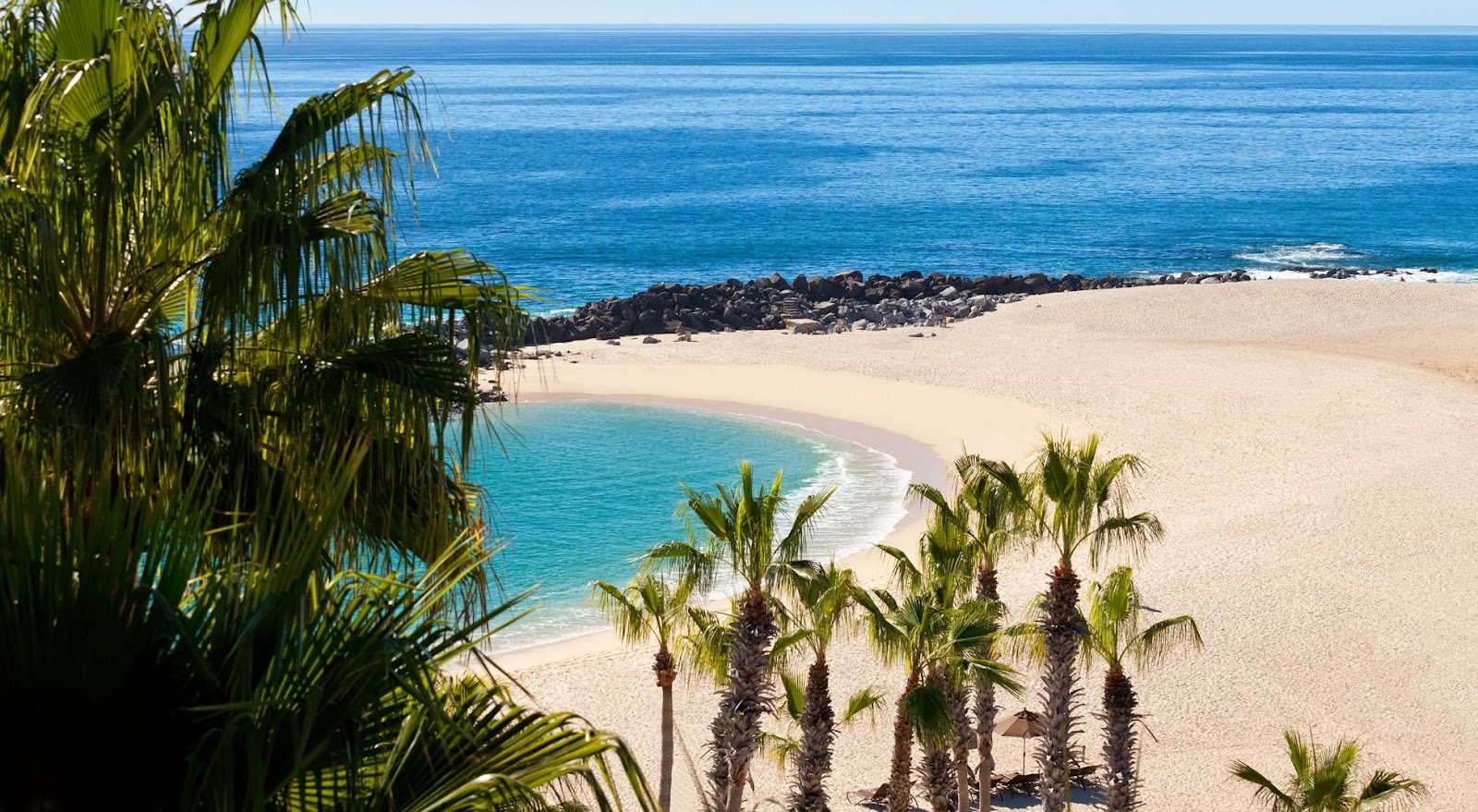 The tropical desert climate in Cabo San Lucas means it's beach-lounging season pretty much year-round. Sunny skies abound for much of the winter and spring, from December through June. Though the water can get chilly during winter, the days are warm enough to lay out under the Cabo sun. Just pack a jacket and maybe some pants for the early mornings and late evenings when temperatures drop.
The rainy season is short, spanning from July to September, and brings a sticky humidity to the region.
In contrast, the shoulder season—April to June and October to November—promises near-perfect weather, with warm temperatures, little rain, and clear skies. For those searching for the best weather and a slight breather from the crushing crowds, the shoulder season is the best time to go to Cabo.
Cancun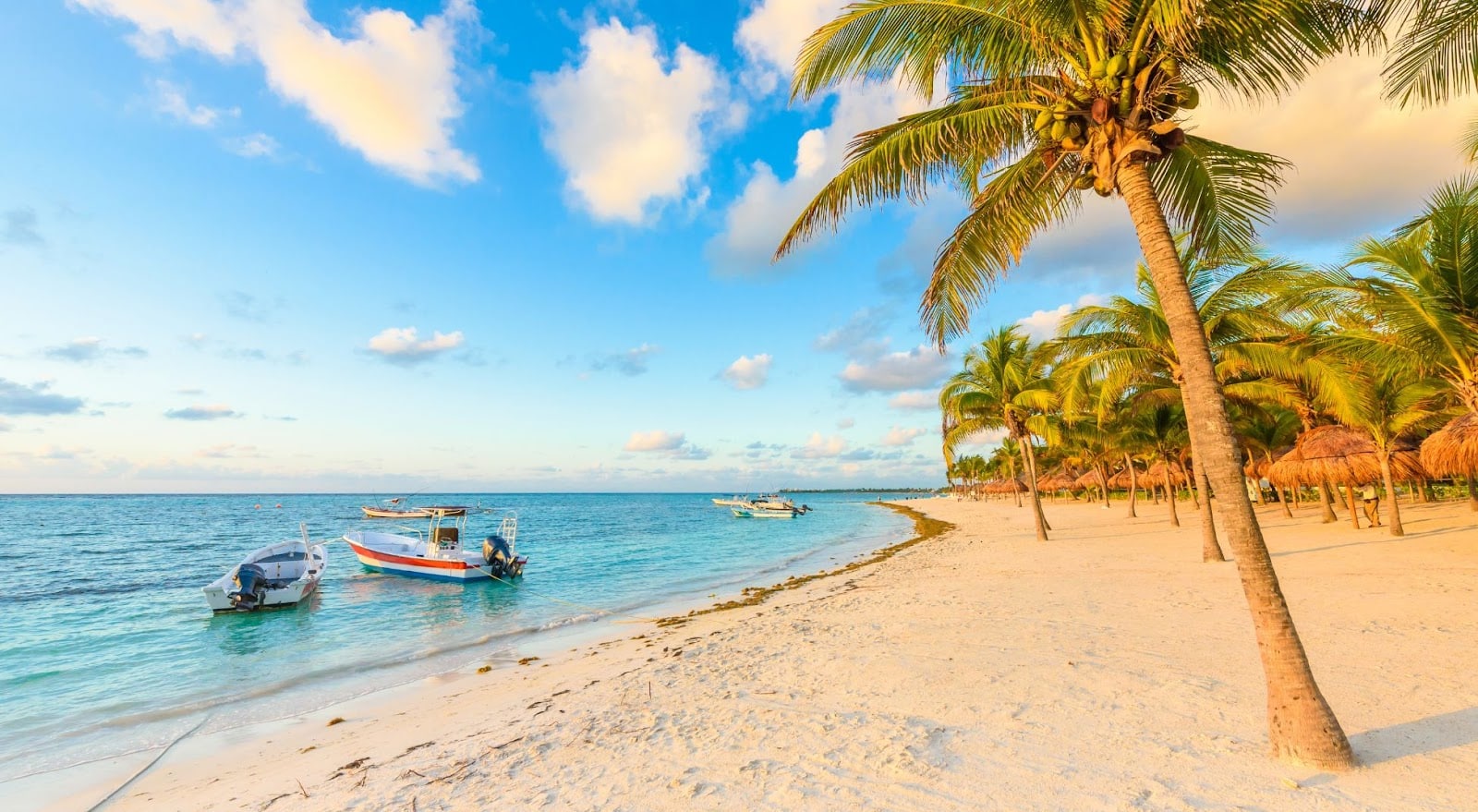 Located on Mexico's east coast, Cancun sports a more tropical climate. Think Caribbean weather and all that comes with it. With two distinct seasons, Cancun's wet season is actually that: wet. Compared to Cabo, which sees less than eight inches of rain annually, Cancun gets nearly six times that. The rainy season, May to October, peaks in September, but the season still sports plenty of sunshine and fun outside of thunderstorm bursts, which typically roll in around the afternoon.
Without question, the best time to visit Cancun is between December and April, when the sun is bright and rain is rare. Ocean temperatures are also perfect for a refreshing swim, and the dry weather means you can plan your tours and adventures for any time of day without worrying about getting rained out.
Is It Better to Go to Cancun or Cabo in October?
Cabo is the clear winner for a Mexican getaway in October. October sits on the cusp between the rainy and dry seasons, making it the best time for a tropical vacation. Warm sea temperatures and clear visibility make it the perfect time for snorkeling and diving in Cabo.
October in Cancun is also a transition period between the hot and sticky rainy season and the cool and dry winter season. However, in contrast to Cabo's sunnier skies and cooling temperatures, October is still one of Cancun's rainiest and wettest months. And while temperatures are beginning to cool down, the humidity still makes it feel a lot like summer.
Follow Your Heart to Cabo or Cancun with Next Vacay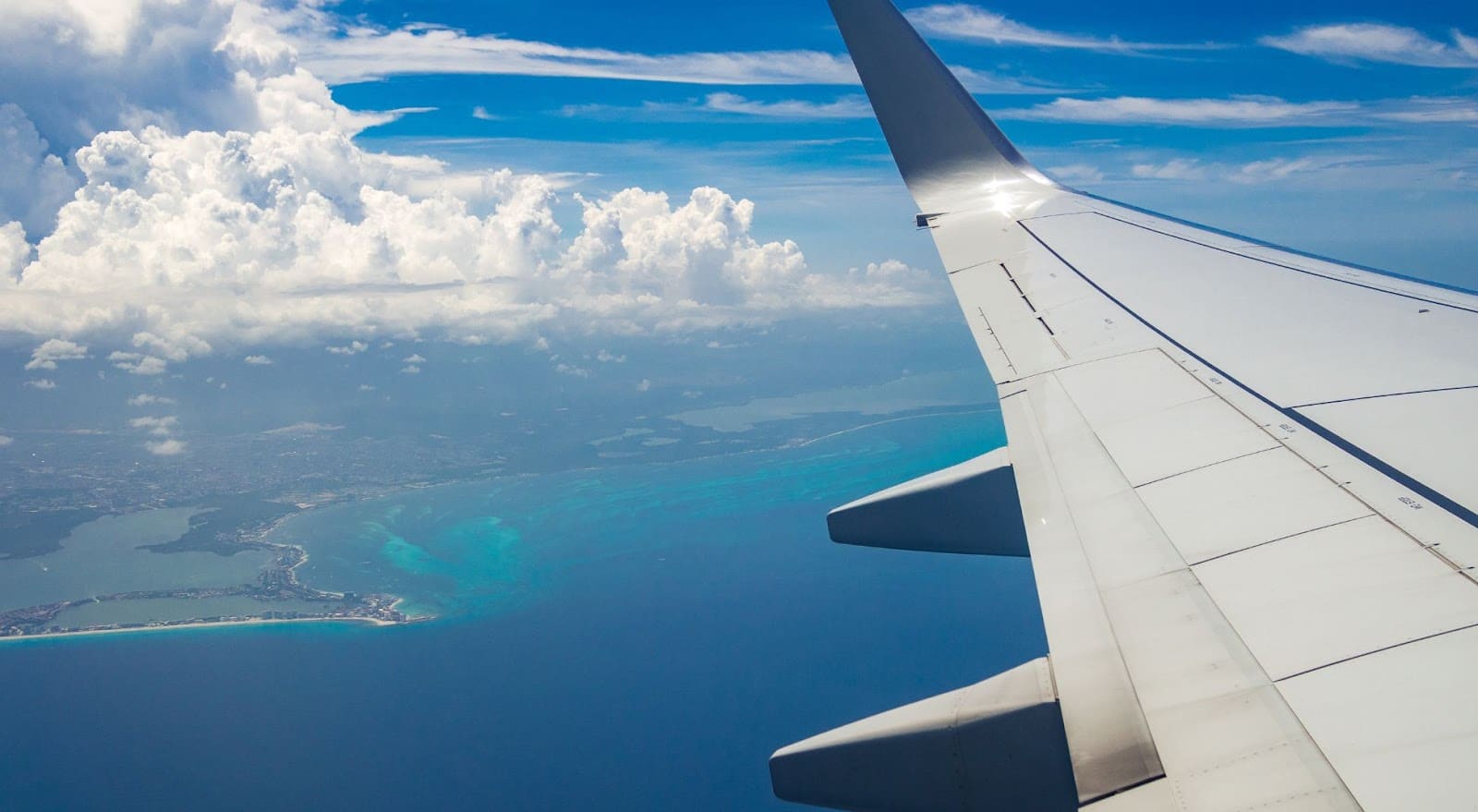 Debates on Cabo vs Cancun are all well and good, but how about experiencing these sandy beach destinations for yourself? From luxurious accommodations and fun activities like parasailing, swimming in cenotes, or even bar hopping tours, everything gets much easier when you save on your flight. And there's no better way to save than with curated deals from Next Vacay. The best part is you don't even have to do anything to score a deal. Just sign up, enter your airports, and let Next Vacay go to work.
With deals delivered right to your inbox, you can save time and money better spent on kicking back and relaxing under the Mexican sun. So if you're ready for an adventure-filled escape in a tropical getaway, Next Vacay has the ticket to your own personal paradise.
Related Posts