Many people know that a passport is their ticket to international travel. But what they don't know is that there are actually two types of passports they can use to travel: a passport book and a passport card. While the differences certainly start with the name, it's what you can do with a passport book vs card that makes each of these documents distinct. But rest assured, if you want to take your next trip international, we've got everything you need to know about both. So buckle up, because your Passport 101 class is now in session.
Table of Contents
What Is a Passport Book?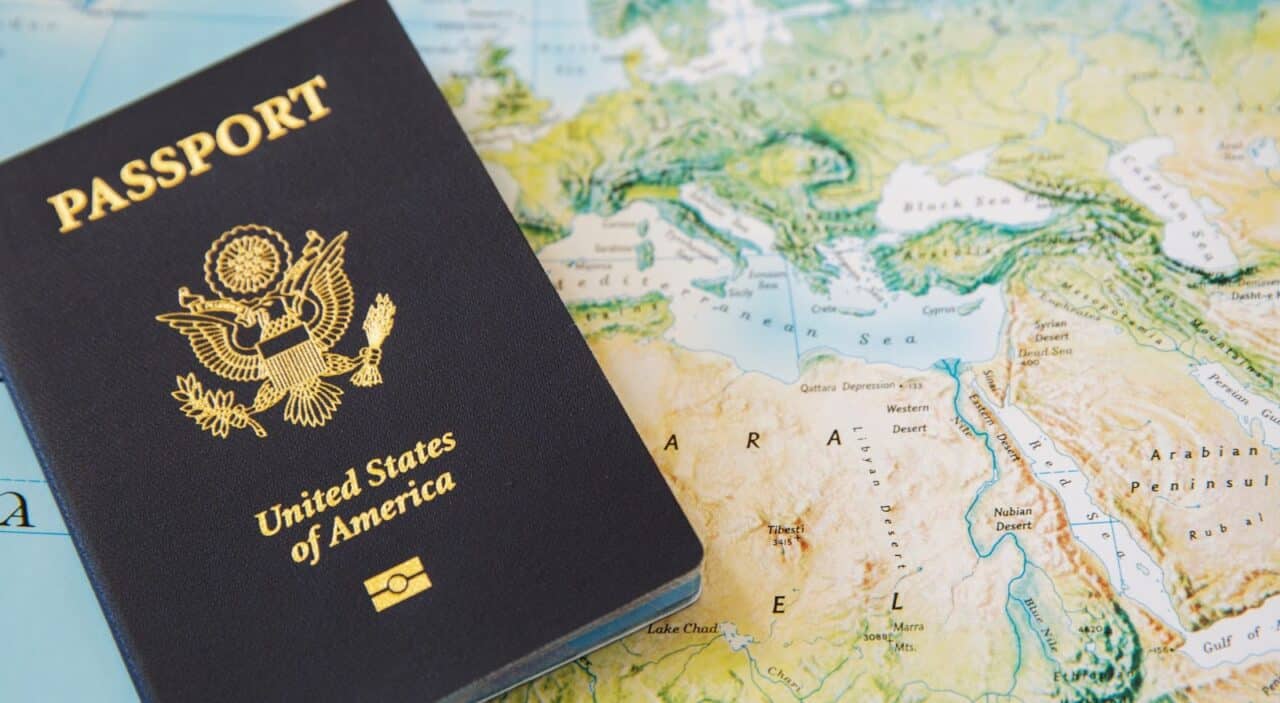 When someone says the word passport, a passport book is what many first think of. It's the quintessential passport you see full of stamps from foreign countries.
But what is it exactly?
A passport book is a government-issued document that allows U.S. citizens and non-citizen nationals to travel internationally by air, land, and sea. As for what it looks like, well, it looks like a navy blue booklet that fits inside your pocket. The first page includes a unique passport number, photo, your full name (yes, middle name, too), nationality, date of birth, birthplace, gender, issuance date, and expiration date. The remaining pages are left blank for immigration stamps and visas.
Passports issued to those 16 years and older are valid for 10 years, while the book expires every five for those 15 and under.
As of 2021, the United States has begun issuing Next Generation Passport books (NGPs) with heightened security features to protect your identity and streamline entry and exit processes.
Why Do You Need It?
A passport book is your ticket to international travel to and from the United States. Traveling by air, land, or sea to anywhere in the world is only possible with a valid passport book. Without it, your travel options are limited.
Next Vacay Pro-Tip: Anticipating lots of international travel? On your application form, request a 52-page booklet instead of the standard 28-page booklet. Upgrading is free!
What Is a Passport Card?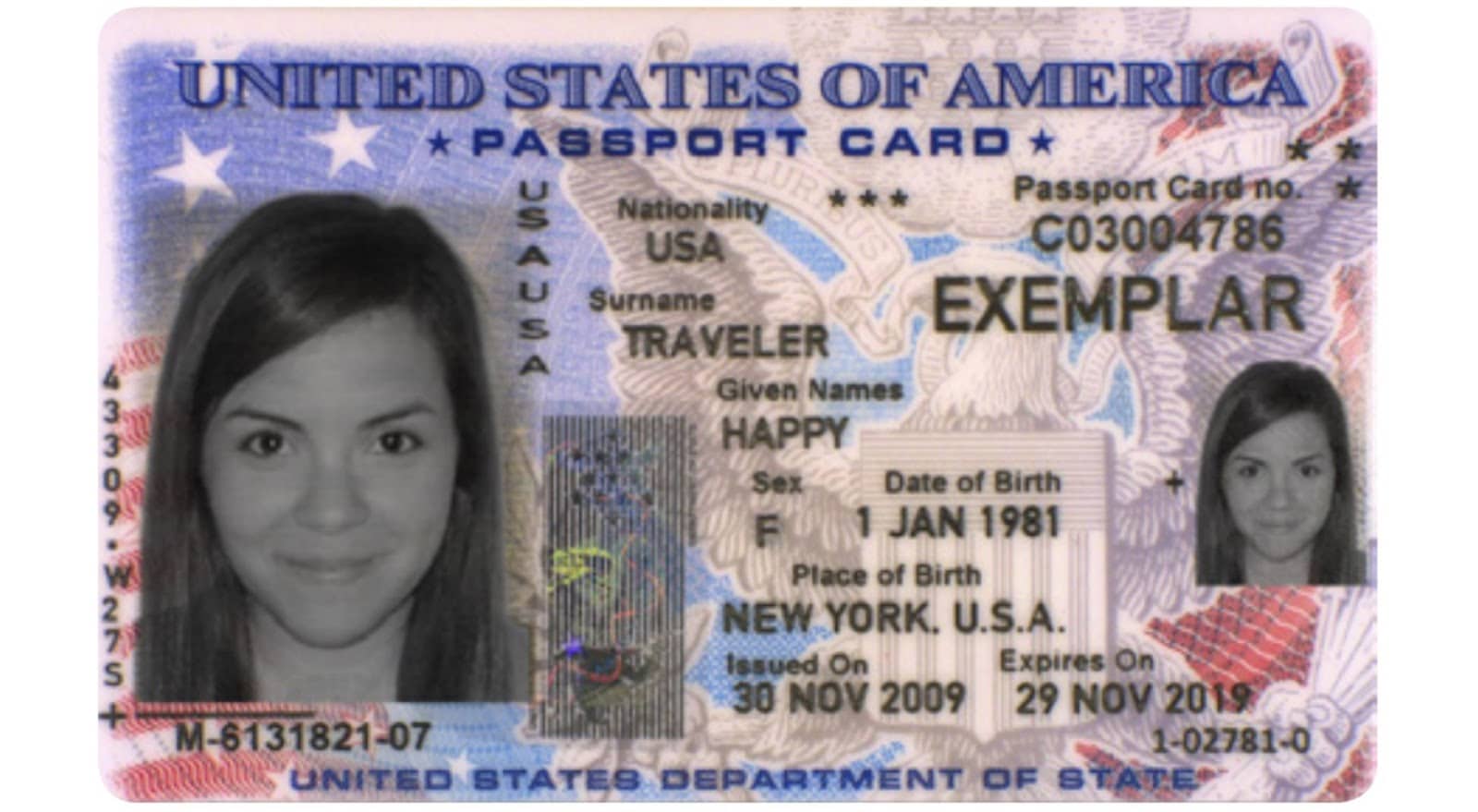 A passport card is a lesser-known type of passport but another government-issued document that allows people to travel by land or sea to specific countries.
At first glance, the card resembles a license more than a passport. It even fits in your wallet. However, the information displayed on the front of the card is near-identical to the information in a passport book: your full name, nationality, date of birth, birthplace, gender, issuance date, and expiration date. Every passport card also has a unique passport number in the upper right corner.
Like passport books, cards are valid for 10 years for adults but only five for children.
Why Do You Need It?
A passport card may not be the darling of international travel like a passport book is, but it still opens the door to a whole new world of exciting destinations. It's also a good beginner for those interested in getting their international travel legs under them if they plan to travel closer to home, as the card is valid for trips over land and sea. Visitors to Mexico and Canada enjoy access to Ready Lanes at the US border. And keep in mind that, while you can go on a cruise without a passport, if you wish to disembark, you'll need a book or card to show at your destination.
Because passport cards are REAL ID-compliant, they also serve as an alternate form of identification for domestic flights if you don't have a license or haven't yet updated to a REAL ID-compliant one.
Passport Book vs Passport Card: 3 Key Differences
Though they open up new worlds of travel, passport books and cards are not the same. If you're debating signing up for a passport book vs card, their differences are key to deciding which is right for your future travels.
1. How You Can Travel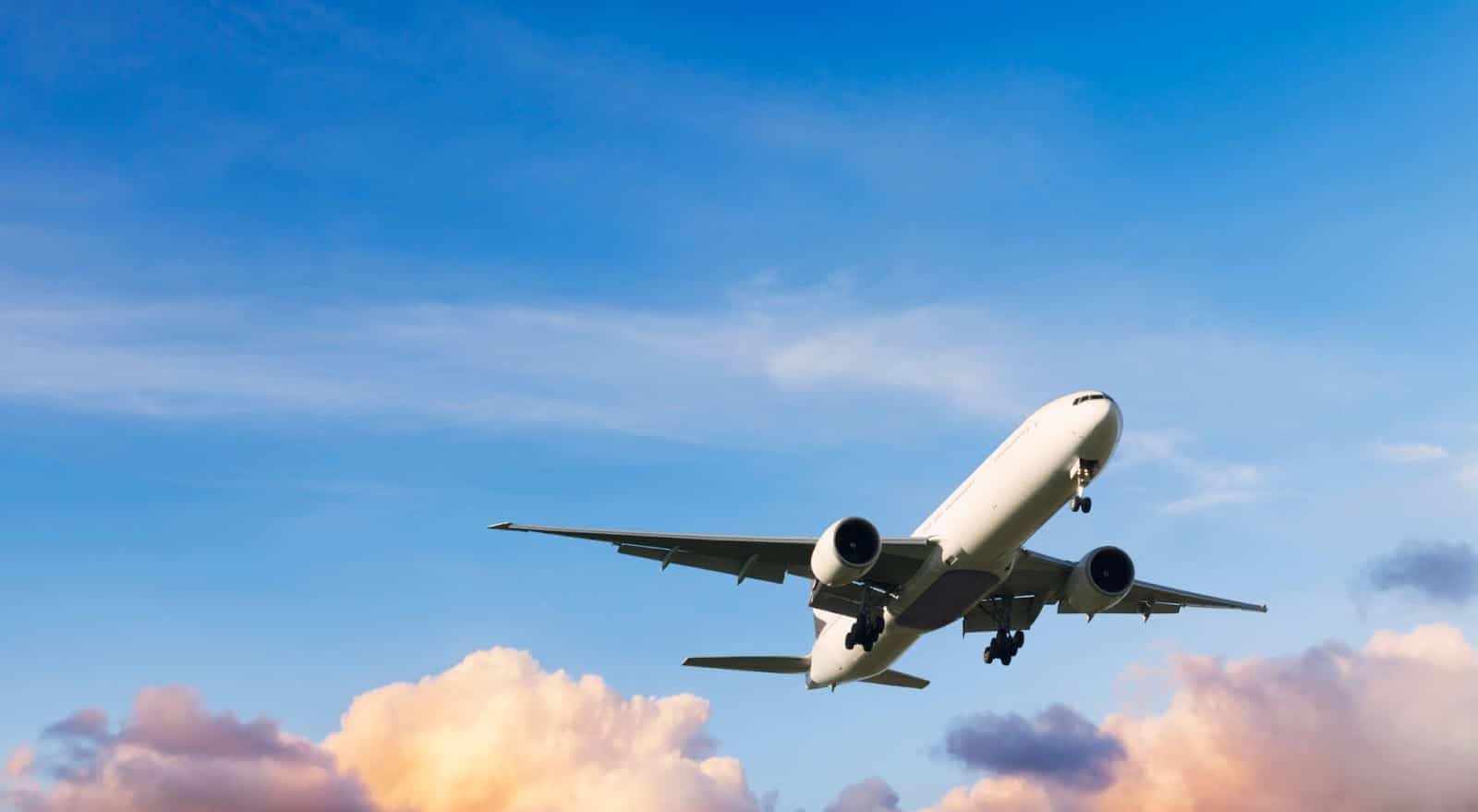 Passport books put no restrictions on how you can travel internationally. Flying the skies, sailing the seas, and driving across land borders are all possible modes of travel. But it's important to note that international travel by air is only available to those with a passport book. If you don't have a passport book, you cannot fly into a foreign country, even if it shares a land border with the US.
While passport cards are more limited in scope, they make foreign travel by land or sea more accessible. With only a passport card, travelers can blissfully cruise the Caribbean or drive to Los Cabos for the ultimate luxury of a Mexican getaway. But keep in mind that, should you need to fly into or out of a foreign country, a passport card will not cut it. Only a passport book will suffice for air travel.
2. Where You Can Travel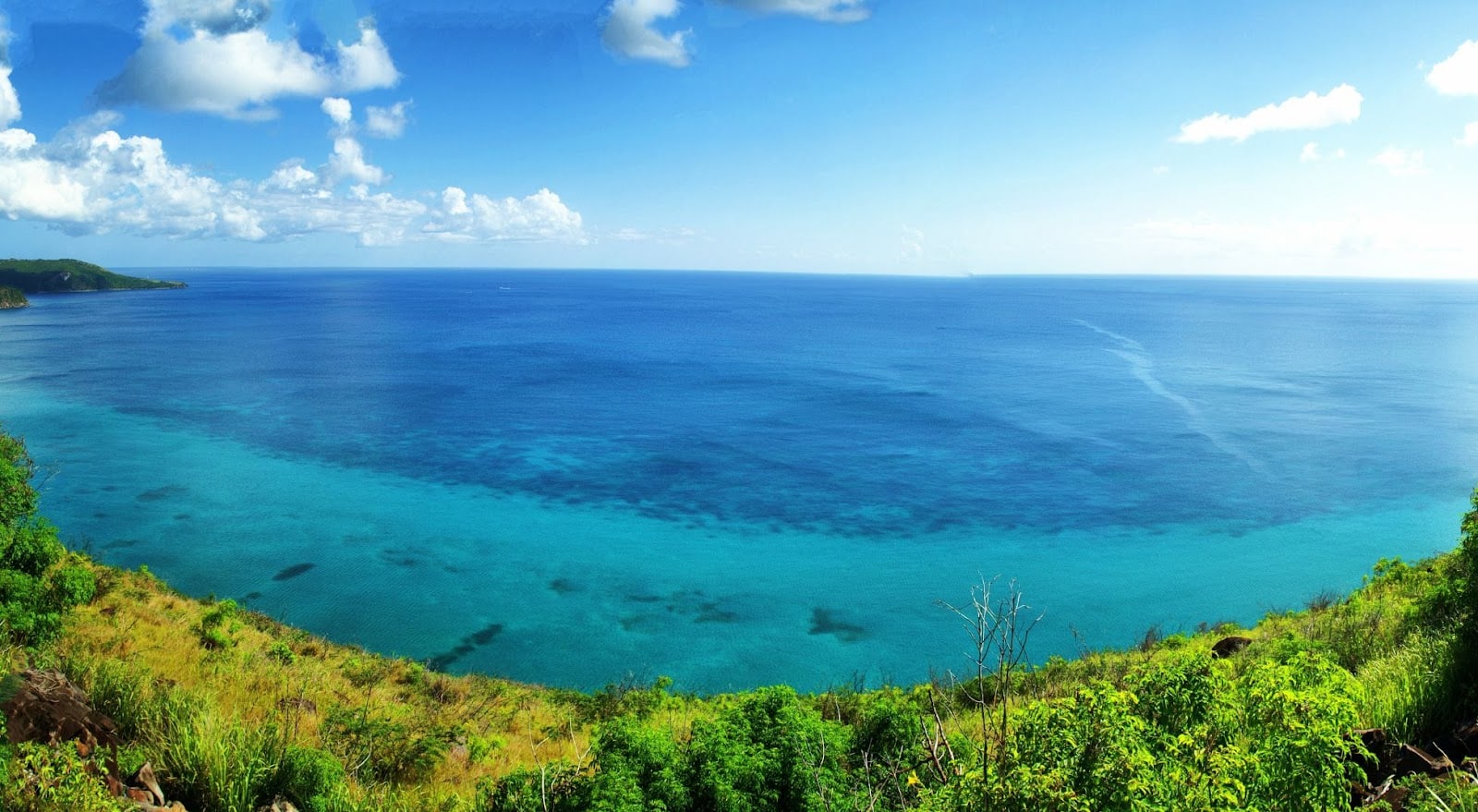 Another big difference in the battle of passport books vs cards is your destination, which will undoubtedly be a deciding factor for many.
For passport book holders, the world is at your feet. Travelers can go anywhere in the world, which means the destinations are endless. Unfortunately, this is another area where passport card holders really feel the difference.
Passport cards can only be used at land borders and seaports in Canada, Mexico, the Caribbean, and Bermuda. Visiting these destinations with a passport card is only possible through what's known as the Western Hemisphere Travel Initiative (WHTI). Consequently, you can't use your passport card to cruise in the Baltic or Mediterranean Seas.
3. Cost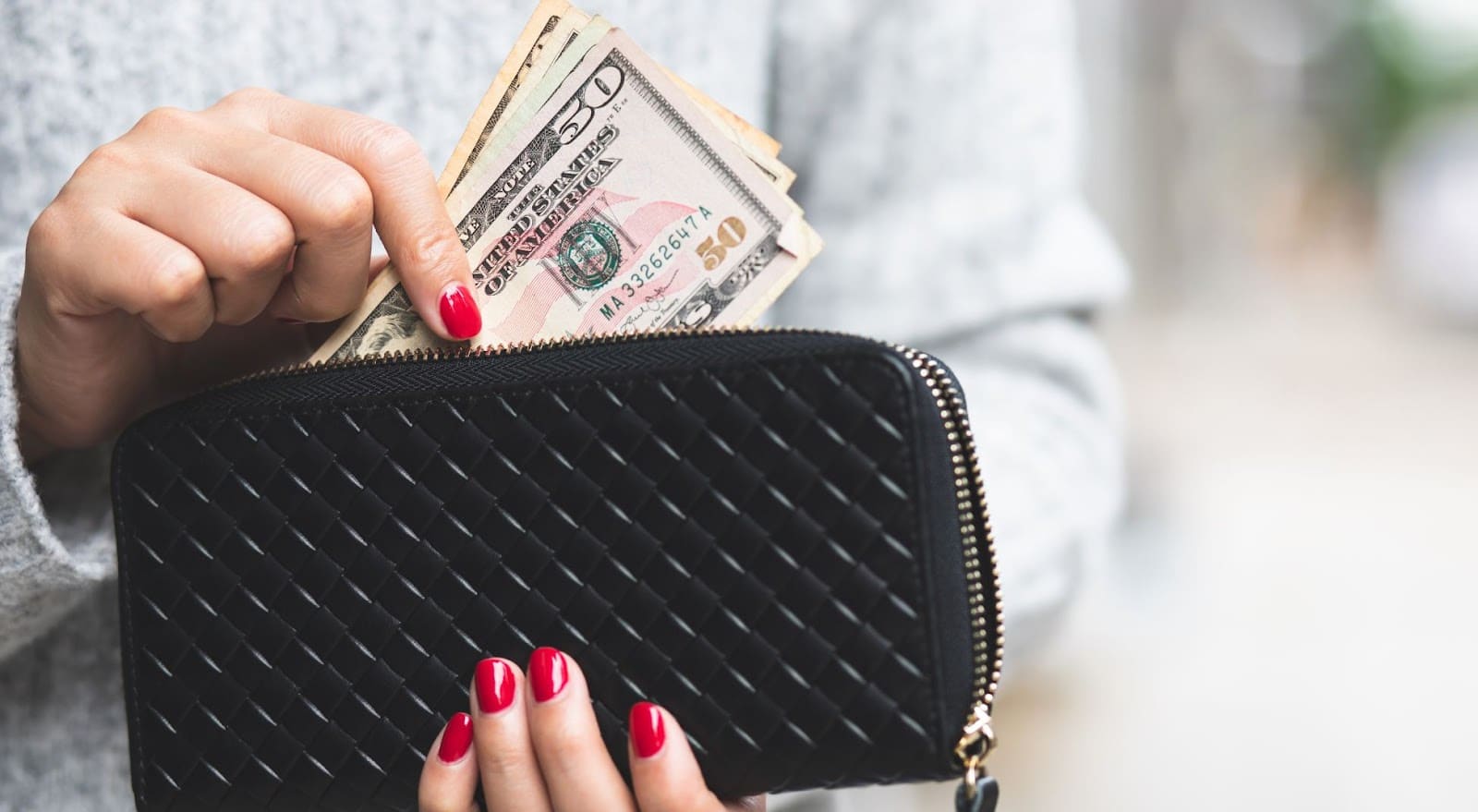 This will be the deal breaker for many deciding between a passport book and a passport card. But travel doesn't come cheap, and that's reflected in the price of passports. Both incur a sizeable cost, but passport cards are significantly cheaper and, thus, more accessible, especially if applying as a family.
| | | |
| --- | --- | --- |
| First-Time Applicant | Passport Book Fee | Passport Card Fee |
| Adults (16 and older) | $165 | $65 |
| Children (15 and under) | $135 | $50 |
The initial application fees are a bit steep, mainly because they include a $35 acceptance fee. Renewals, thankfully, are much cheaper because that acceptance fee is dropped, bringing the cost for adults down to $130 for a passport book renewal and $30 for a passport card renewal.
Is It Better to Have a Passport Book or Card?
This question of which is better can be answered by how and where you want to travel and how much you're willing to spend to do it. Passport books afford the freedom to travel anywhere and by any means. But, if price is an issue, passport cards offer a more affordable option.
If you want to fly internationally to anywhere in the world, it's better to have a passport book, as it's the only type of passport that allows you to do so. But, if the price tag is holding you back, or most of your travel plans involve Canada, Mexico, and the Caribbean, a passport card is nearly as convenient and much more affordable.
In the end, both are great assets to your travel documents, and many avid travelers end up getting both for the convenience of traveling with a passport book but carrying around a passport card when they're out and about exploring the world.
Travel Home or the World with Your Passport and Next Vacay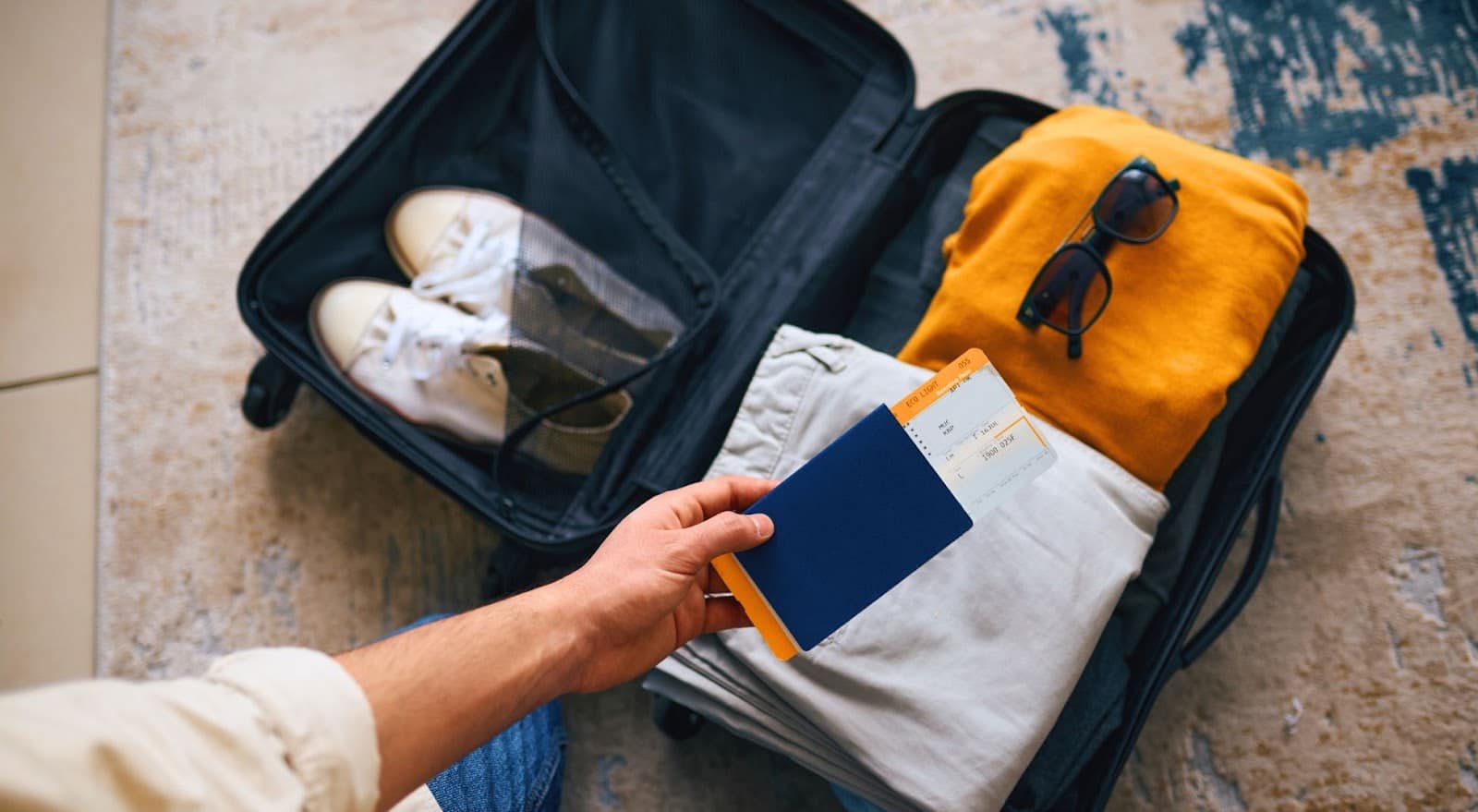 Getting a passport opens up a whole new world of travel, whether that world extends to the Caribbean or far beyond it to the sprawling streets of Europe and the ancient cities of Asia. And with Next Vacay, you can see it all. Our team of deal hunters finds deals to destinations all over the world and delivers them to your inbox, already vetted for price, comfort, and flexibility. All you have to do is book. So skip the hassle: the wasted time, the endless hours searching, and the headaches. Pair your passport with Next Vacay, and you can travel more and travel farther than ever before.
Related Posts