Look out from the shore of Medano Beach, and the behemoth of Land's End sits just offshore. Towering rock formations, the famous curve of El Arco, and nestled between them lies one of the most scenic and beautiful beaches in all of Cabo: Lovers Beach. Golden sand, turquoise waters, and breathtaking views only scratch the surface of all there is to see and do on the shores of Lovers Beach. So, let's dive into everything that makes this playa unlike any other and all the ways it's bound to make you fall in love with Los Cabos.
Table of Contents
A Beach Known by Many Names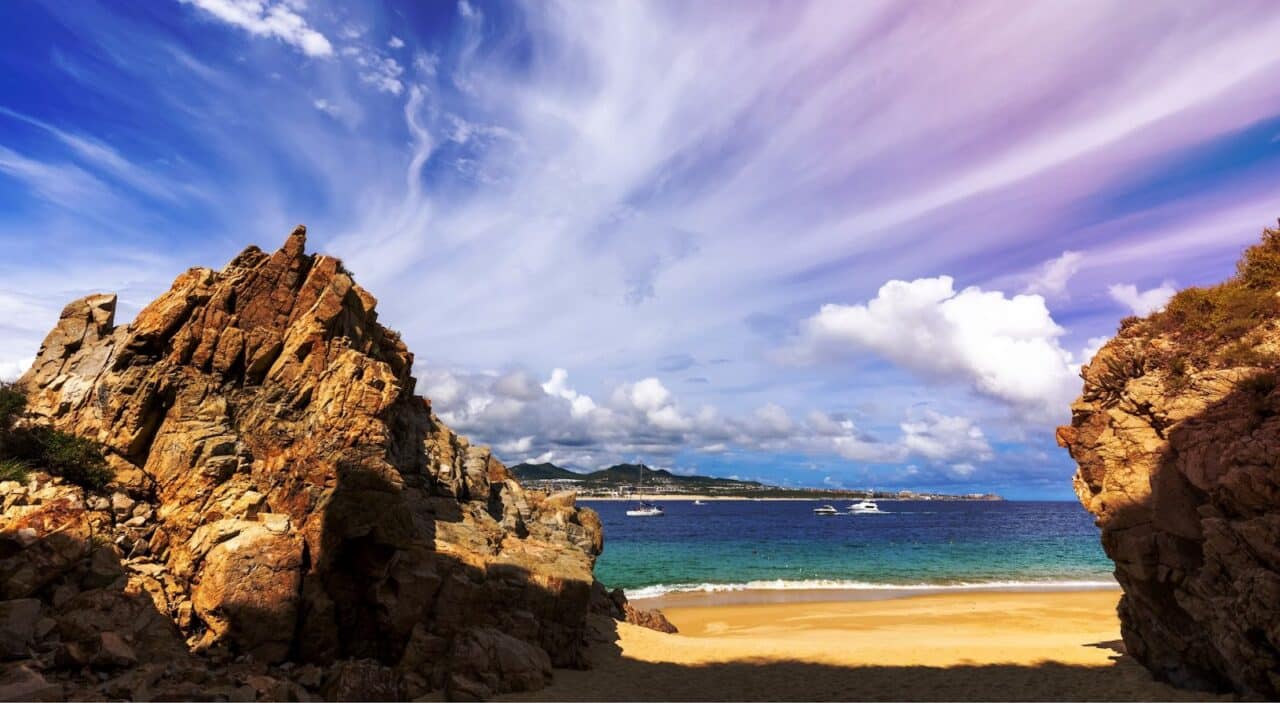 Lovers Beach, Playa del Amor, and Playa de los Amantes. This singular shore has many names, but the question for many is just how this famous beach at the end of Land's End earned itself such a romantic string of titles. The answer differs depending on who you ask.
Some attribute the name to its location. Lovers Beach is where the Gulf of California and the Pacific Ocean meet. Thus, where their union occurs is given the enchanting moniker of Lovers Beach.
However, others claim the name comes from Lovers Beach itself. The rolling shore of golden sand, gently lapping waves, and shimmering turquoise waters paint the perfect picture of beauty, making the namesake of Playa del Amor an ideal fit.
But perhaps the most beautiful and tragic reason for the name is a story that dates back to the 18th century. The legend goes that a young woman from the area rescued a Japanese sailor, and the two fell in love on the shores of Lovers Beach. Alas, their love wasn't meant to be. In a fit of rage, her father murdered the sailor, and the woman took her life on the shores of Divorce Beach.
No matter the name or the reasons for them, Lovers Beach is one of the most enchanting and romantic spots in all of Los Cabos and a must-see during your stay.
How to Get to Lovers Beach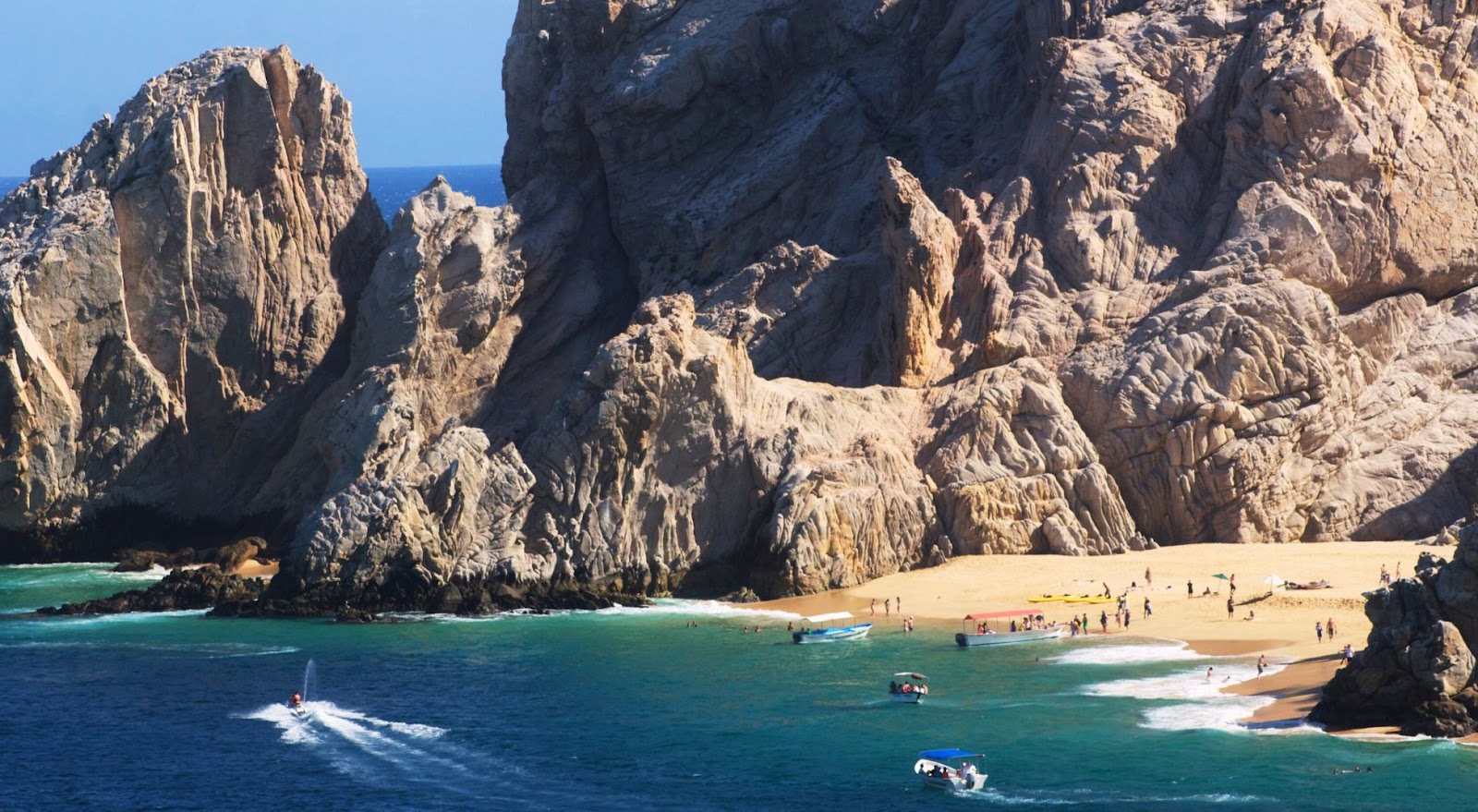 You won't find any roads or hiking trails leading to Lovers Beach. This gorgeous stretch of shore is nestled between two large rock formations, making it inaccessible by foot or car. Consequently, the only way to get here is by hitting the water.
Water taxis are the easiest way to come and go and frequently travel across the bay from Medano Beach. From the marina, boat tours will take tourists on a tour of the bay and Land's End from the comfort of glass-bottomed or even fully transparent boats, giving you a 360-degree view of the sands and the sea. Just be sure they'll take you to Lovers Beach and not just on a tour of El Arco—it's been known to happen.
For those in no hurry at all, paddleboarding or kayaking over the serene waters provides a slow and scenic way to get to Playa del Amor, allowing you to take your time soaking in the beautiful scenery that makes this beach shine.
What to Expect at Lovers Beach
Visiting Lovers Beach, travelers are in for a beach experience unlike any other in Cabo San Lucas. Here's everything to expect when you arrive on the sandy shore of Playa del Amor.
Is Lovers Beach Swimmable?
Lovers Beach is one of the few swimmable beaches in Cabo San Lucas. It's also one of the best. The shore faces the tranquil waters of the Sea of Cortez, with gently sloping sands and calm, lapping waves. The serene setting makes for a perfect spot to dive into the waters of Lovers Beach or float on your back and soak up some of that bright Cabo sun. The water is crystal-clear and teeming with life, making it an excellent spot for snorkeling.
What to Bring to Lovers Beach Cabo?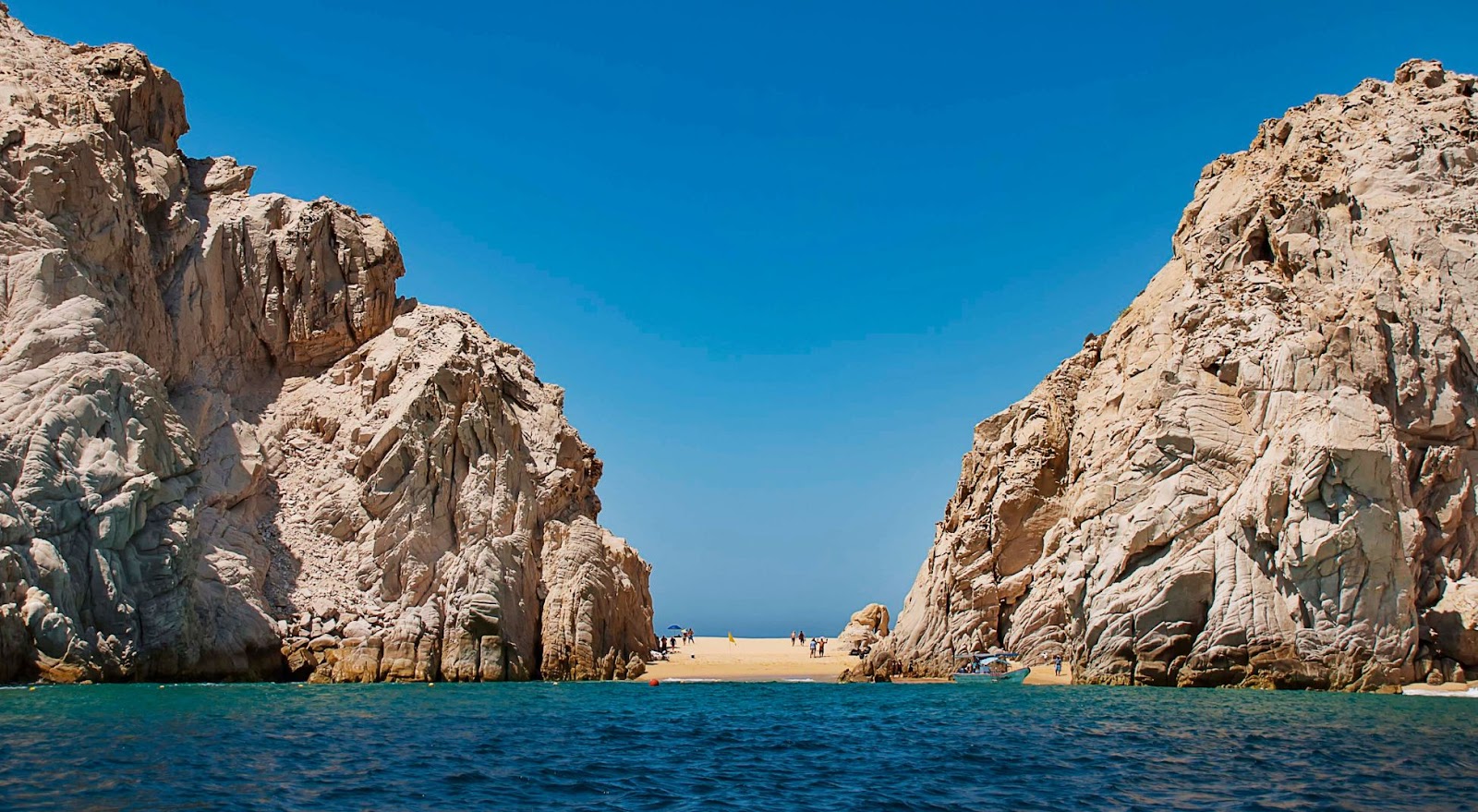 Lovers Beach famously lacks amenities. So prepare to pack a little extra when headed out for your beach day. If you're going, be sure to bring water, food, shoes, and any gear you need for watersports.
The absence of vendors crowding the shore or bars and hotels backing the sand is one of the reasons Playa del Amor is one of the most popular beaches in Cabo San Lucas. But there's a tradeoff. If you want to spend any length of time at Lovers Beach, you'll have to pack more than you would going to other Cabo beaches.
Food and water are a must, especially if you plan to spend some time here. Cabo is beloved for its sunny skies, but being out under the Cabo sun for hours can be draining without anything to eat or drink. It also means the sand can be quite hot. And while long strolls on the beach are lovely, burning your feet—or getting sunburned—never is. So bring a pair of shoes and even rent an umbrella if you want a little relief.
Vendors aren't available to sell gear at Lovers Beach, so if you plan to do any water sports, rent your equipment from Medano or the marina beforehand and bring it with you to enjoy the sea.
Is Lovers Beach Crowded?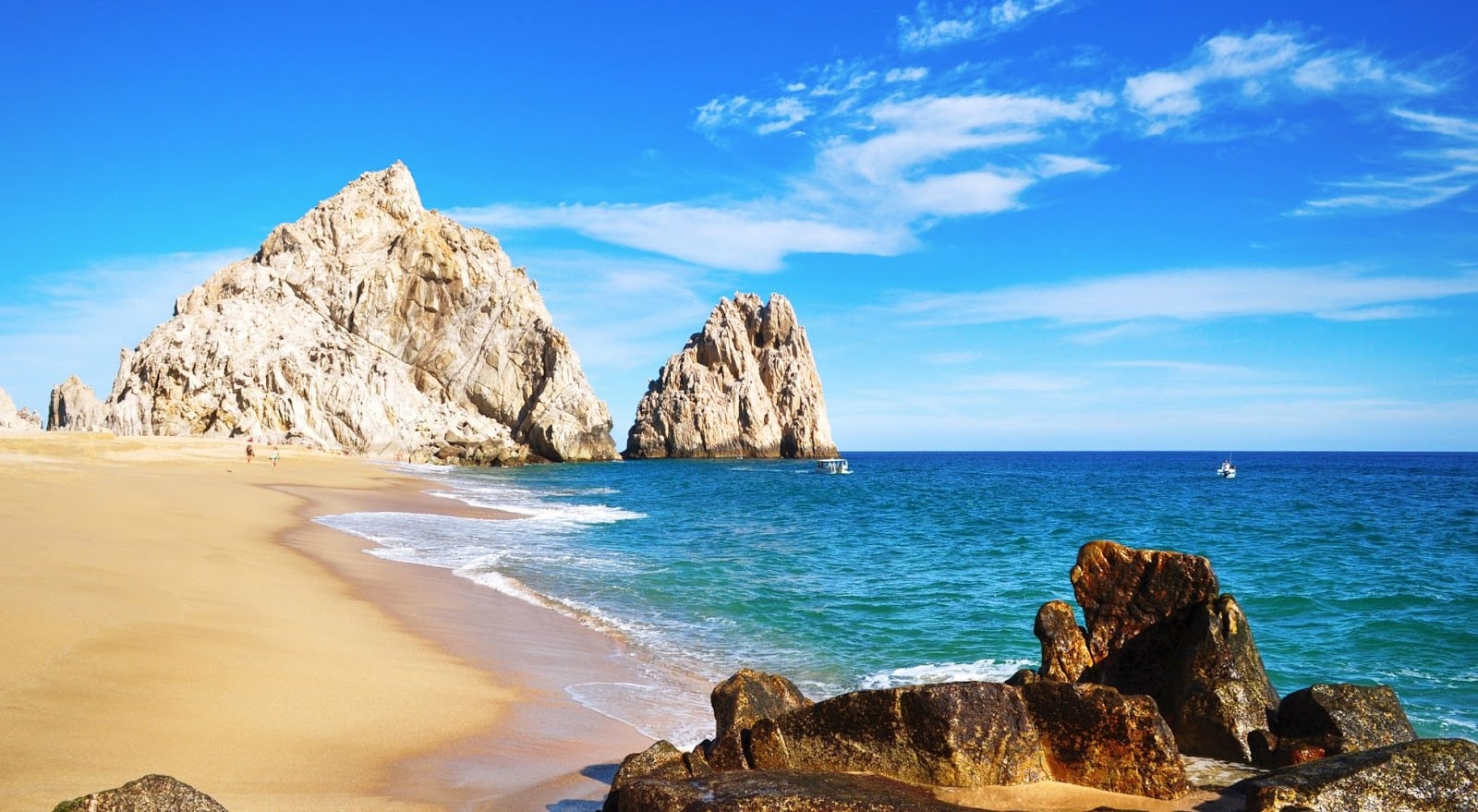 It depends on when you go. The beach can get crowded on weekends, but going during the week promises a more serene and laid-back setting. The best time to avoid the crowds is early in the morning before most tourists come out to enjoy the sun and sand.
You can also try going later in the evenings, but sandflies are more common late in the afternoon. Most boat operations to and from Playa del Amor also stop around four p.m., meaning you'll want to prearrange your return trip to avoid getting stranded on the beach.
What to Do at Lovers Beach: 5 Incredible Reasons to Visit Playa del Amor
So why should you grace Lovers Beach during your trip to Cabo San Lucas? After all, plenty of beaches are found in Los Cabos and all along the Tourist Corridor. What makes Lovers Beach so special? Here are five incredible reasons to boat, paddle, or kayak your way to the shore of Playa del Amor.
Soak in the Sun and Views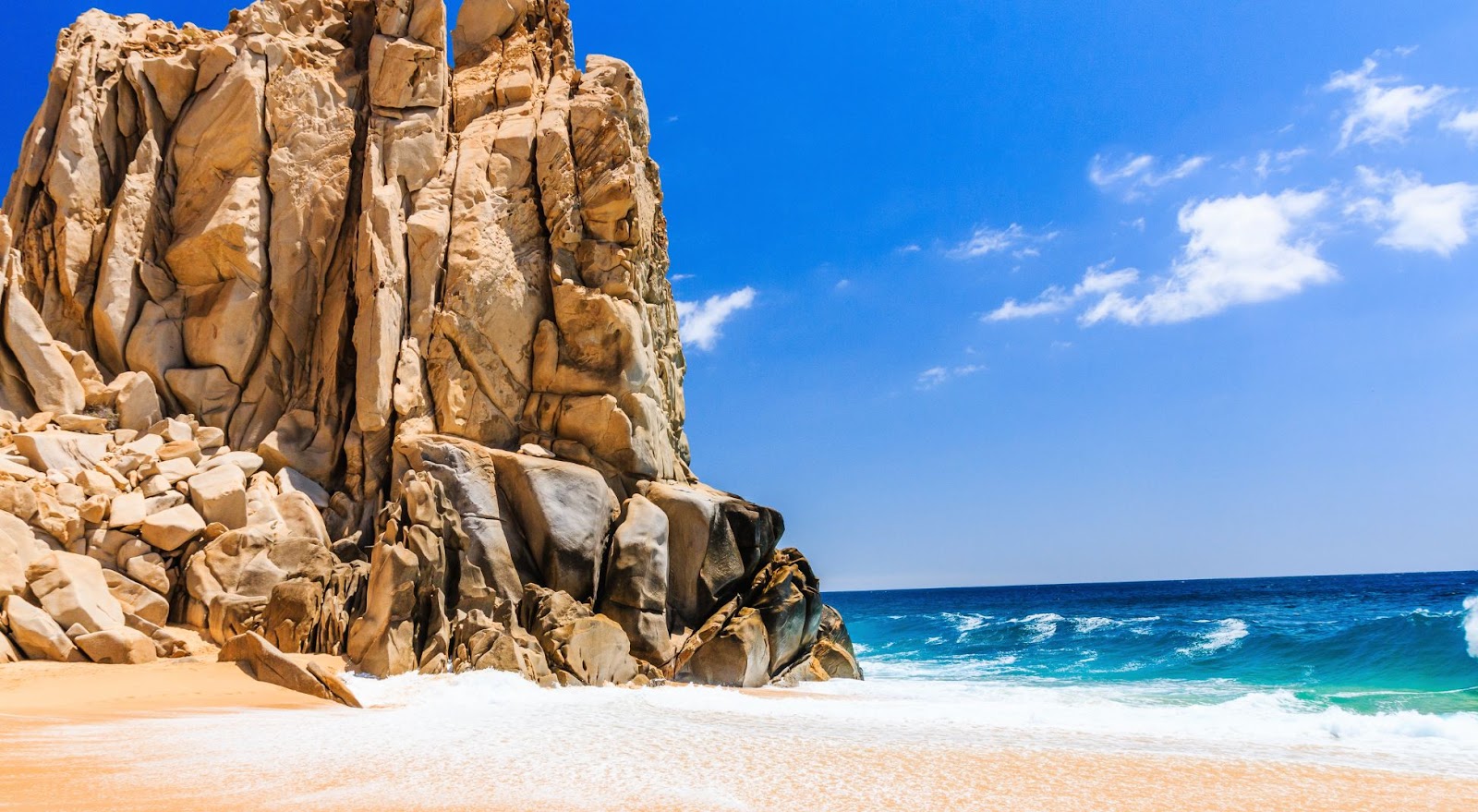 Playa del Amor is one of the most beautiful and romantic beaches in all of Cabo San Lucas. The golden stretch of sand is bordered by turquoise waters and nestled between two giant rock formations, Mount Solmar and El Arco. The effect is a perfectly picturesque beach promising endlessly gorgeous views, whether you're staring out over the bay to the resort-dotted coastline of Medano Beach or to the rock formations of Land's End and beyond to where the two seas meet.
The playa also promises no shortage of sun, either. In fact, you might have to bring along a beach umbrella to give yourself a bit of a reprieve. But if a golden glow is what you're after, Lovers Beach delivers. Picnic on the shore or walk along the sand, and you'll enjoy endless sunshine and gorgeous views on this beautiful shore.
Explore Divorce Beach
Playa del Divorcio is the larger but often less visited of the two famous Land's End beaches. That's primarily due to the sea bordering its shoreline. The Pacific Ocean batters the sands of Divorce Beach. Add in strong rip currents hiding beneath the already turbulent waves, and all in all, Divorce Beach is not the place to go swimming.
However, despite the name, it actually makes a great spot for some dreamy romantic getaways. The long stretch of sand is perfect for beach strolls, even better than Lovers Beach. The same rock formations frame the shore, meaning you can find rocky perches to sit and watch the crashing waves hand-in-hand while soaking up the sunshine and drinking in the views of the Pacific Ocean.
Go Swimming and Snorkeling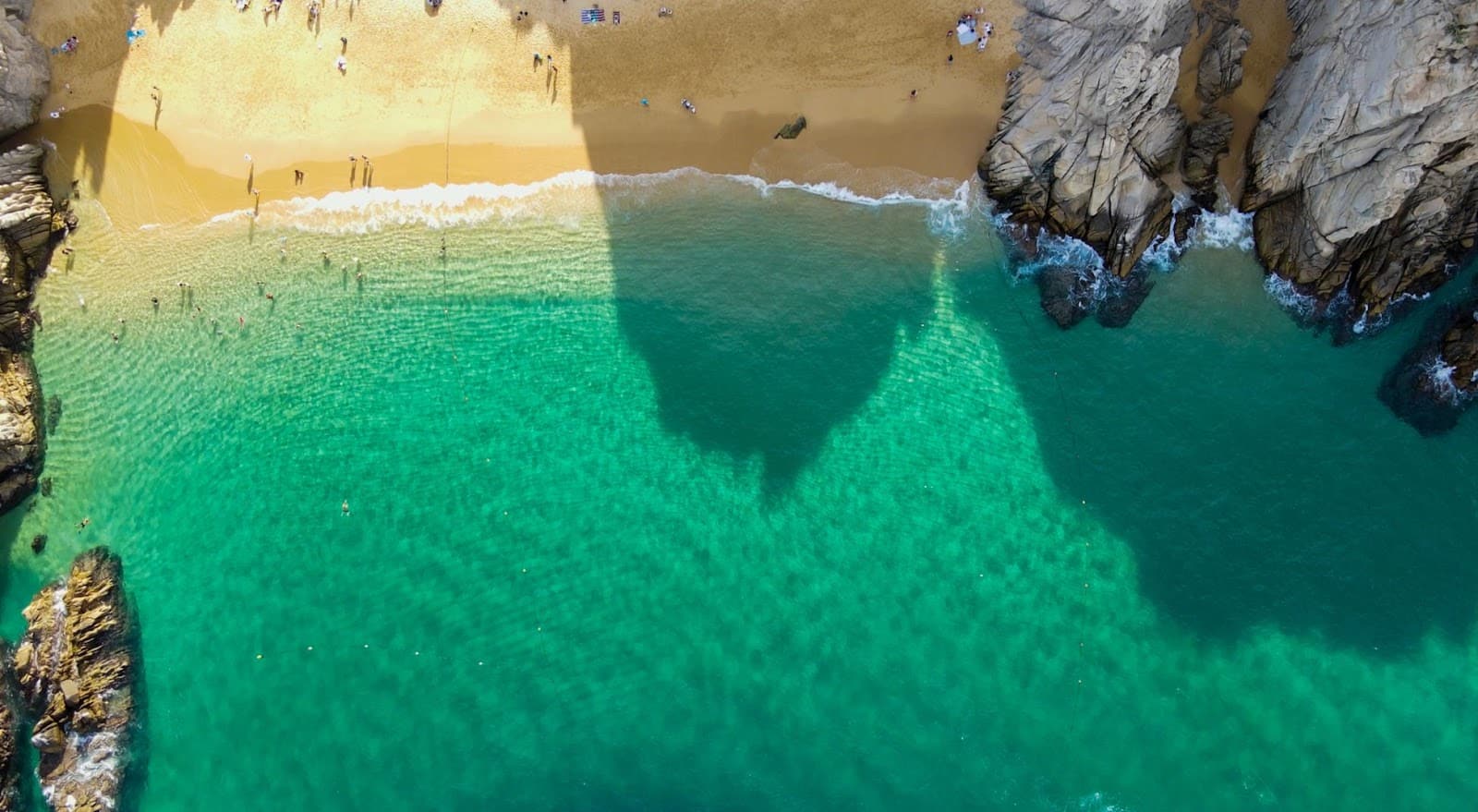 If beach lounging isn't your thing, prepare to jump into the waves because the waters at Lovers Beach are always fine. That's not an exaggeration, either. The waters at Playa del Amor are famous for being calm and peaceful, the exact opposite of the tumultuous waves sported by its neighboring shore, Divorce Beach. In contrast, Lovers Beach promises placid waves perfect for swimming and snorkeling to your heart's content.
Discover Underwater Sand Falls
Strap on your diving gear and swim down below the waves to the underwater sand falls. Beneath the rocky formation sticking out of the sea known as Neptune's Finger, beginners and experienced divers alike can enjoy a treasure trove of underwater wonders.
Schools of fish and nudibranchs swarm around the rock, and you'll find a plethora of diverse corals. But the diving site's most unique feature is the captivating sand falls. These truly appear as underwater waterfalls, but instead of water, you're watching sand cascade over the rocks. It's a unique wonder you can only experience in a few places around the world, and they don't get any deeper than the sand falls found in Cabo San Lucas!
Check Out El Arco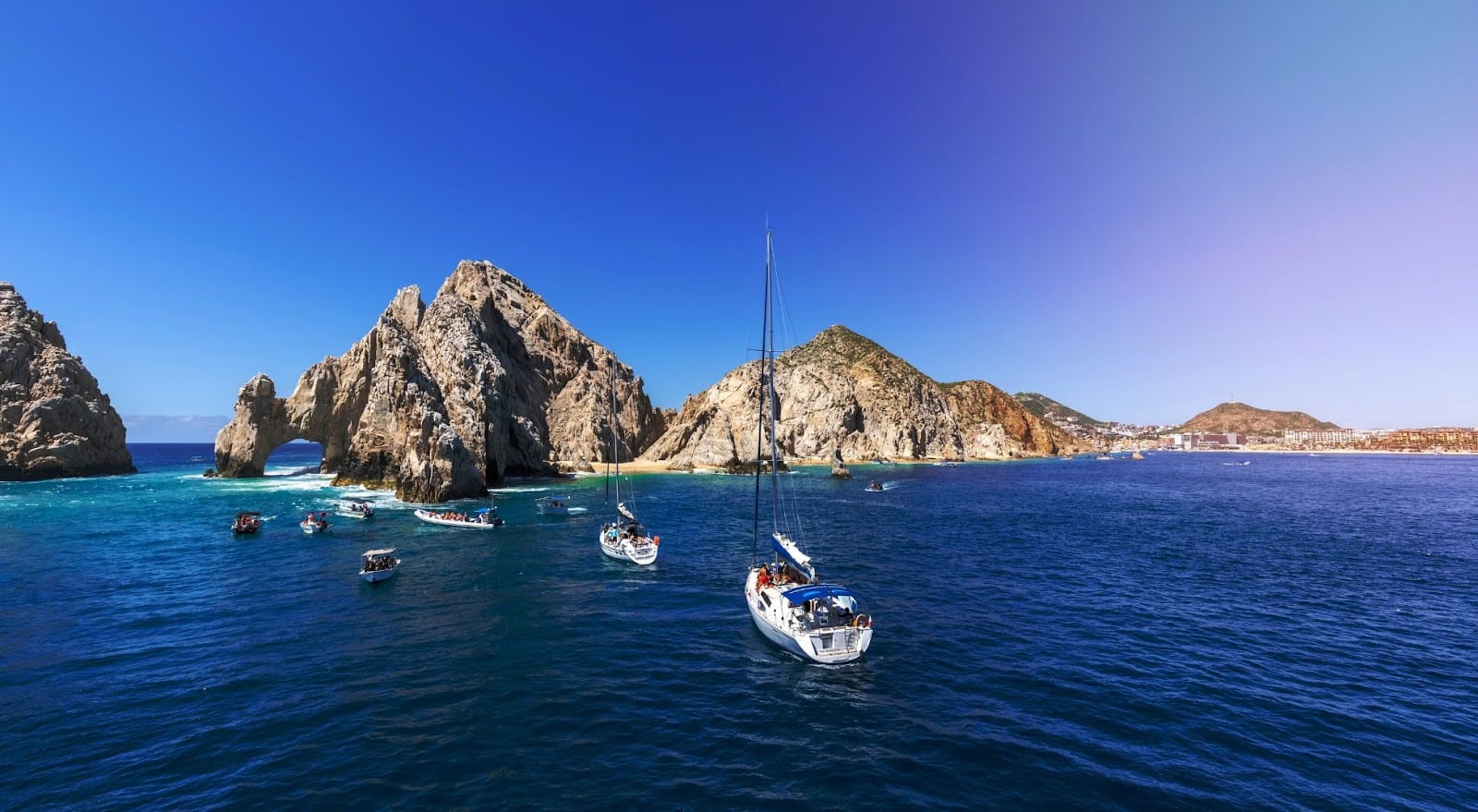 The famous arch of Cabo San Lucas, El Arco, towers three stories into the air, a window into the meeting of the two seas and a gorgeous landmark recognizable the world over. You can't say you've been to Cabo without snagging a pic or catching a glimpse of this iconic feature for yourself. So hop aboard a boat tour and head on over.
Many El Arco tours leave from the marina and Medano Beach, but you'll want to double-check that they'll do a drop-off at Lovers Beach and won't just take you back to shore. Catch the early morning sky behind the Arch, and then enjoy a serene beach day on Playa del Amor.
Fly Away to the Sunny Shores of Lovers Beach with Next Vacay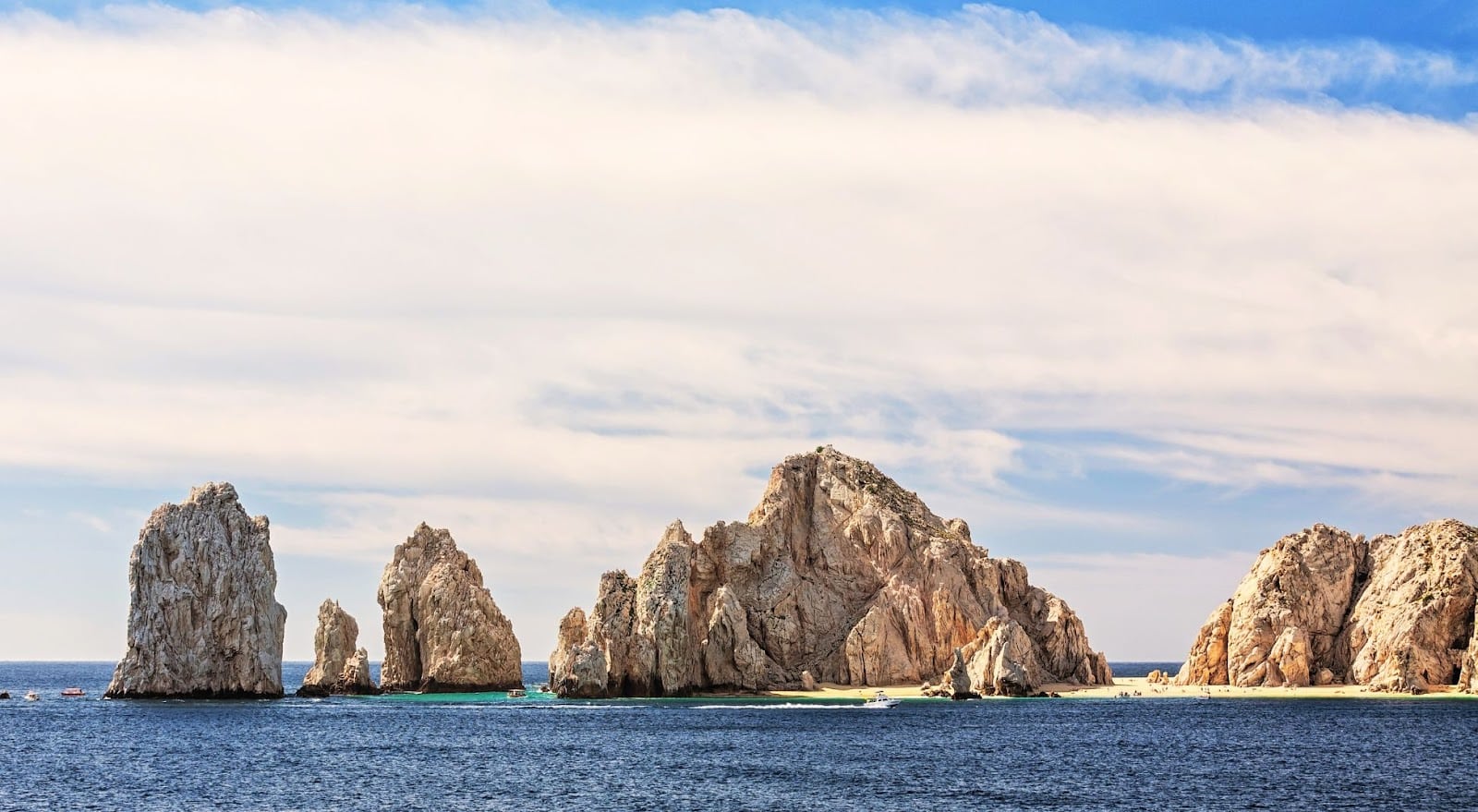 Are you in love with Lovers Beach yet? If you're ready to fall even harder, then it's time to hop on a flight to Los Cabos and sink your toes into the sands of Playa del Amor. And Next Vacay can make it happen.
With incredible savings on every deal, you can cut down on your travel costs and go bigger on your travel budget: Upgrade your accommodations, book more excursions, and live the life of luxury that Cabo promises. Even better, you'll never miss the perfect opportunity to travel again—Next Vacay deals are delivered right to your inbox!
So if you're ready to fall in love with your next destination, don't wait. Fly to the scenic shores of Lovers Beach—and beyond with Next Vacay.
Related Posts