Say goodbye to heavy winter gear and aloha to the tropics. Hawaii's amazing weather means you can kick it beachside no matter what time of year you visit. Whether you spend Christmas in Hawaii or your summer vacation, you can look forward to sunny skies, picture-perfect coasts, and warm temperatures. So, what does that mean for your wardrobe? Much like island living, it means you can keep things simple. So before you go overpacking your luggage with things you don't need, we'll take you through the typical packing list for what to wear in Hawaii, along with some beach essentials and essential dos and don'ts of what to wear in Hawaii.
Table of Contents
What to Wear in Hawaii: Women
Sundresses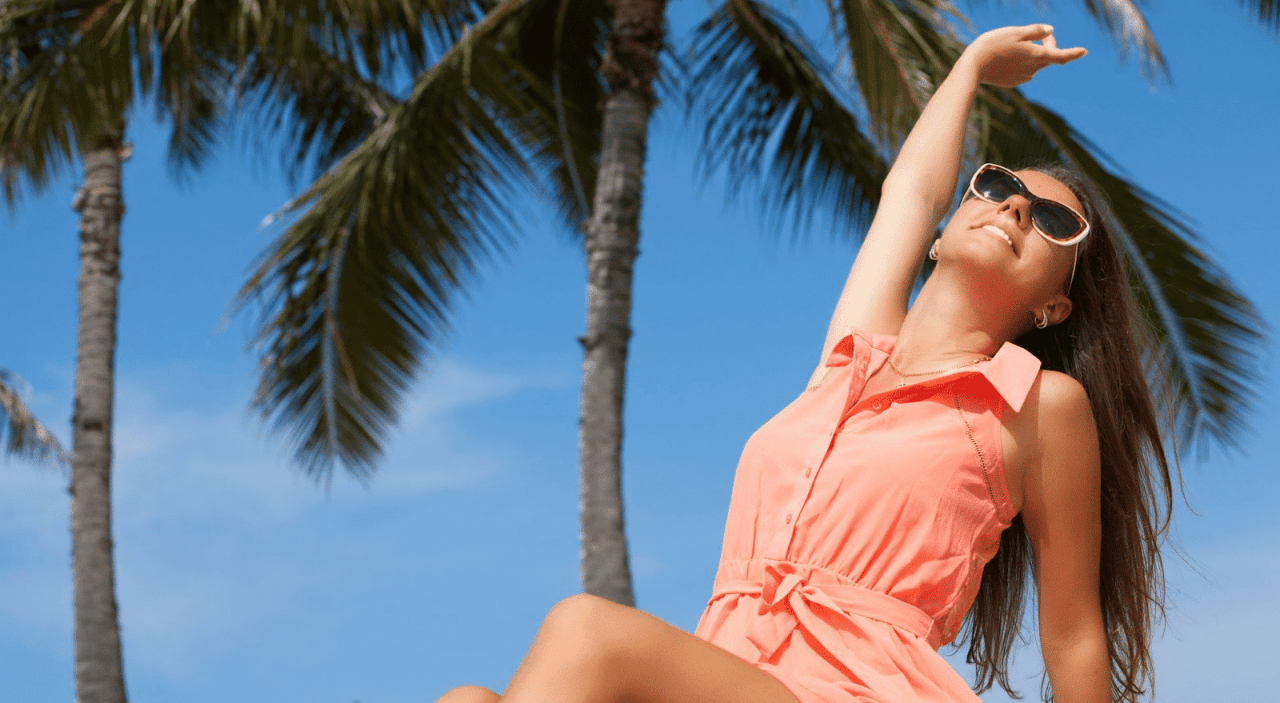 Dress for your Hawaii trip in style with a sundress perfect for the tropics. Whether you're hoping to stay cool or look cute, sundresses deliver, helping you weather Hawaii's heat and look great doing it.
Sundresses might be the number one item for women to wear in Hawaii, regardless if you're strolling down the beach, wandering the avenues, or having dinner. They also pair well with everything from tennis shoes to flip-flops and sandals. If you're stressing over what to wear in Hawaii, you can seldom go wrong with a sundress. Even better, they take up very little room in your luggage. You'll want to bring no less than four, but who's to stop you if you decide to fill your bag with sundresses? Not us. These versatile pieces deserve their time to shine.
Shorts
When sundresses aren't appropriate, you might find a pair of shorts more your speed. From coastal paths to waterfall hikes, loose cotton or tighter biker shorts pair well with a tank or tee for a comfortable fit as you traverse Hawaii's beaches and coasts. Of course, you can wear shorts for lounging, adventuring, or going out, so bring at least three pairs for doing just that!
T-Shirts & Tank Tops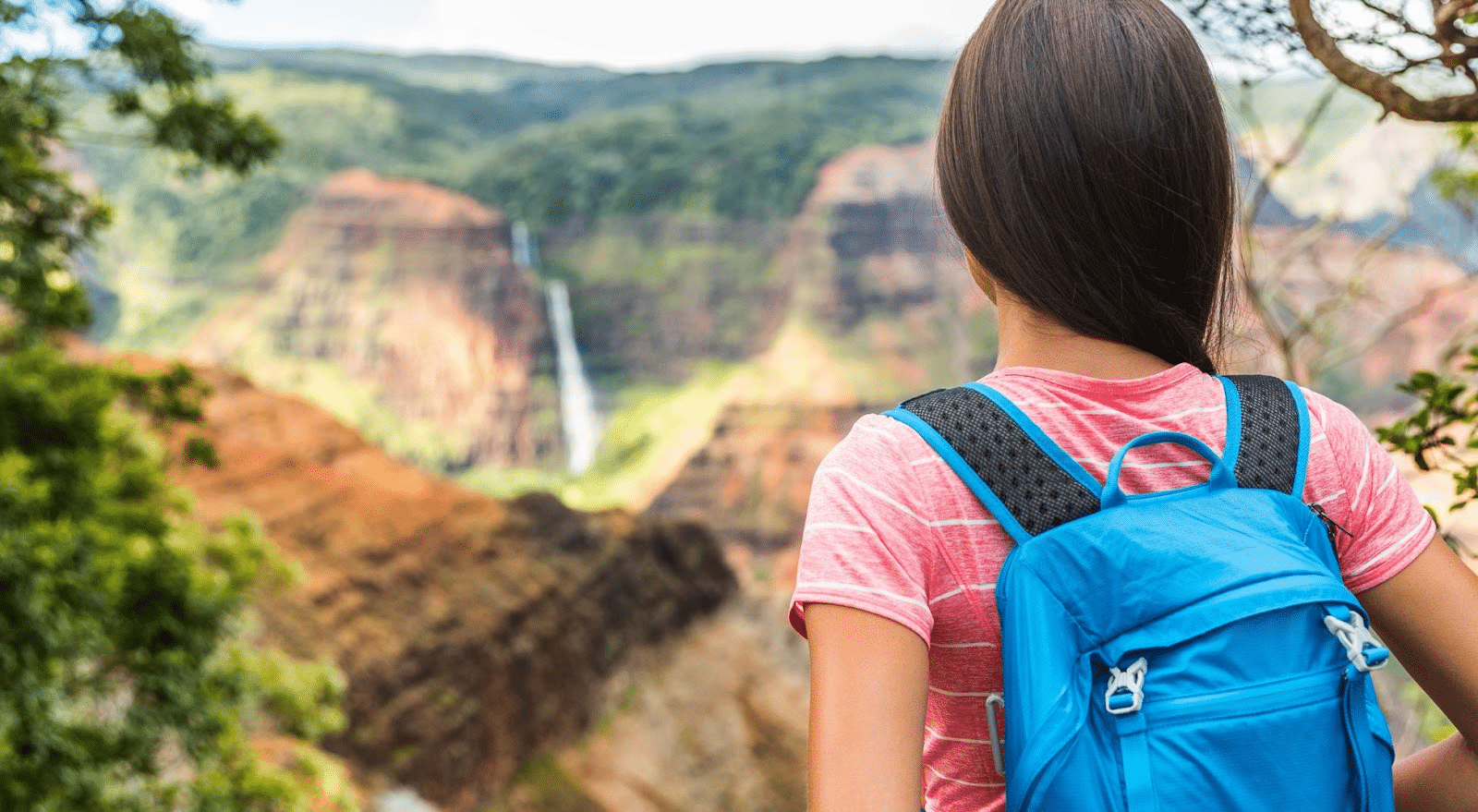 Say aloha to the most common Hawaii outfit you'll run into on any island, or at least half of it. You'll see locals wearing shorts with T-shirts or tank tops pretty much everywhere you look. And what's not to love? They're the perfect outfit for sedate outings to the botanical garden or more adventurous trips like hiking much-beloved Hawaii landmarks.
Swimsuits/Rash Guard
The holy grail of what to wear in Hawaii comes down to this all-important attire: swimsuits. More than any other Hawaii outfit you wear, you'll spend most of your trip in a swimsuit. So make sure you bring the right ones and the right amount. The best swimsuits dry quickly, so you're not constantly getting your clothes wet when you get out of the water and have to throw something on. And while you can certainly make do with one to two swimsuits for your trip, a safer bet is three to four, so you can easily slip into a dry swimsuit and head to your next destination.
Another helpful addition to your wardrobe is a rash guard, which serves two purposes. The first is sun protection against harsh UV rays. The second is that you can also protect the local coral, which harmful sunscreens can damage. Of course, using reef-friendly sunscreen helps with that too.
Cover-Ups
The perfect accompaniment to your beachy Hawaii outfits, cover-ups are an essential item in visiting Hawaii. They're convenient to throw on over your swimsuit when you're out of the water—you can never be too careful with that Hawaiian sun—or to step into a local eatery to grab a bite. In short, cover-ups keep your beach visits breezy and beautiful.
Active Wear
Planning to hike around your Hawaiian Island or islands? You'll want to add activewear to your growing list of what to wear in Hawaii. So, don't forget your leggings, sports bras, tanks, and bike shorts. You'll need them whether you're hiking Diamond Head or the Waimea Canyon.
Here's our must-have fashion tip for activewear: go for comfort over style. Hawaii hikes make for some amazing pics, but sacrificing your comfort for an eye-catching outfit could make a challenging hike unbearable. That said, you shouldn't have too much trouble finding cute and comfy options from brands specializing in athletic apparel.
Shoes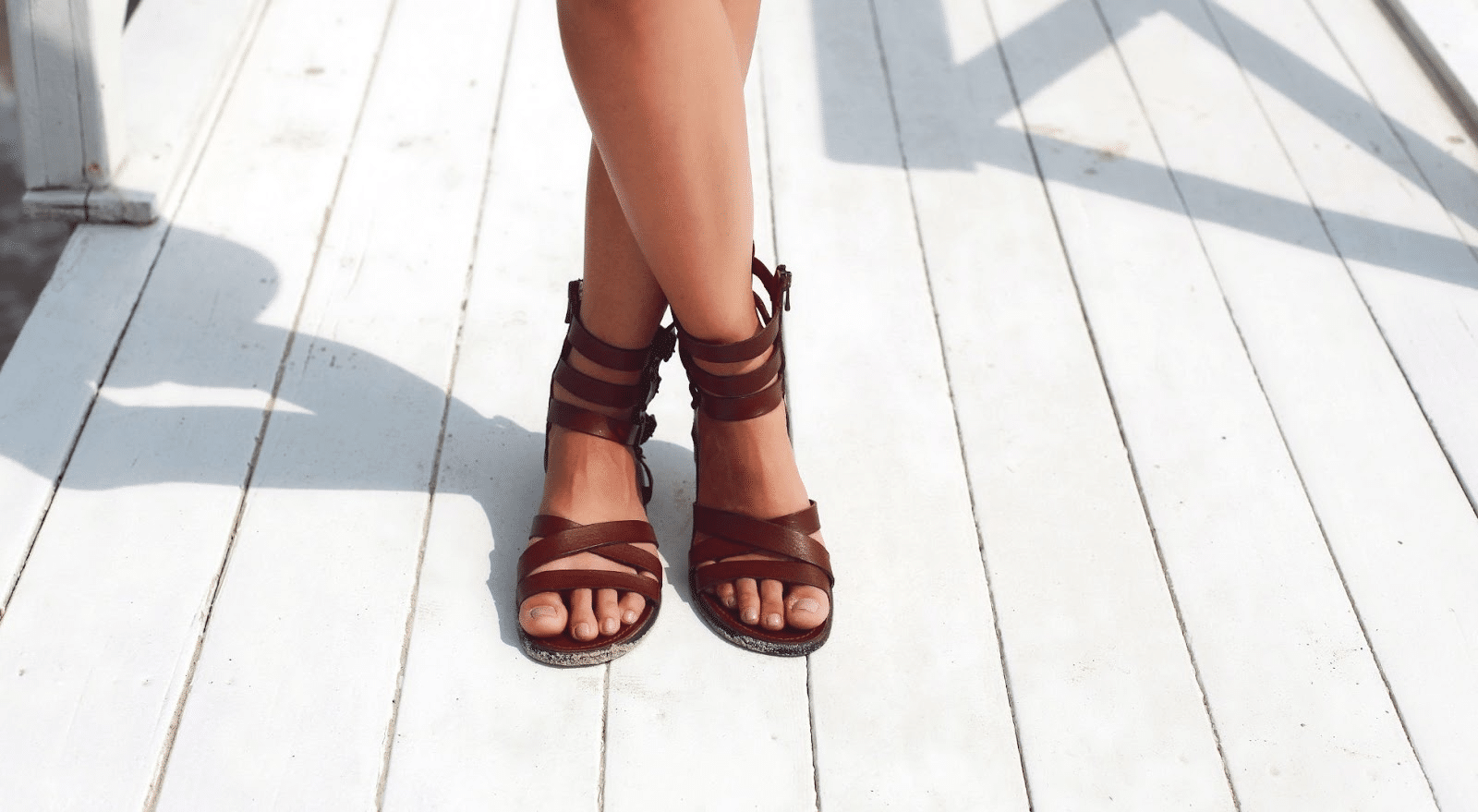 Hawaii keeps it simple in many ways, and that applies to shoes as well. No doubt, this comes as music to the ears of anyone who has ever overpacked their suitcase with footwear. Instead of stuffing your bags full of all the shoes you own, you can stick to four basic pairs for Hawaii:
Flip flops. Get ready to wear these everywhere; they're a must for the pool or the beach.
Sandals. These are another necessity. You may even want to bring multiple pairs to dress up or down; just don't overdo it.
Water shoes. A light pair is perfect for easygoing activities like kayaking and swimming. However, you may need more durable water hiking shoes for traversing slippery waterfall trails.
Sneakers/tennis shoes. A pair of cute sneakers can pair well with the right outfit, or you may use these for activities like running, golfing, and walking long distances.
You don't even have to bring all of these shoes to Hawaii if you already know what you have planned on your itinerary. For example, you may not need the sneakers if you're not planning on doing anything more rigorous than walking from your room to the resort pool. Choose some comfy shoes, figure out which ones pair well with your Hawaii outfits and activities, and you can ensure you'll pack light.
Socks
Opt for moisture-wicking socks and pack at least one pair each day of your trip. Of course, beach bums likely won't need that much. Still, for those who enjoy a myriad of activities and don't relish the thought of hiking in flip-flops, it's always safe to err on the side of caution and keep your sock supply well-stocked.
Undergarments
If you've traveled before, there's not much to add here for Hawaii. Make sure you pack the right bra for your outfits—sports bras, camis, bramis, etc. In addition, thanks to the heat, you may want to pack more underwear than usual. You'll likely change your outfit multiple times throughout the day, so unless you have washing facilities available, you'll want to add extra underwear to your Hawaii packing list.
Evening Wear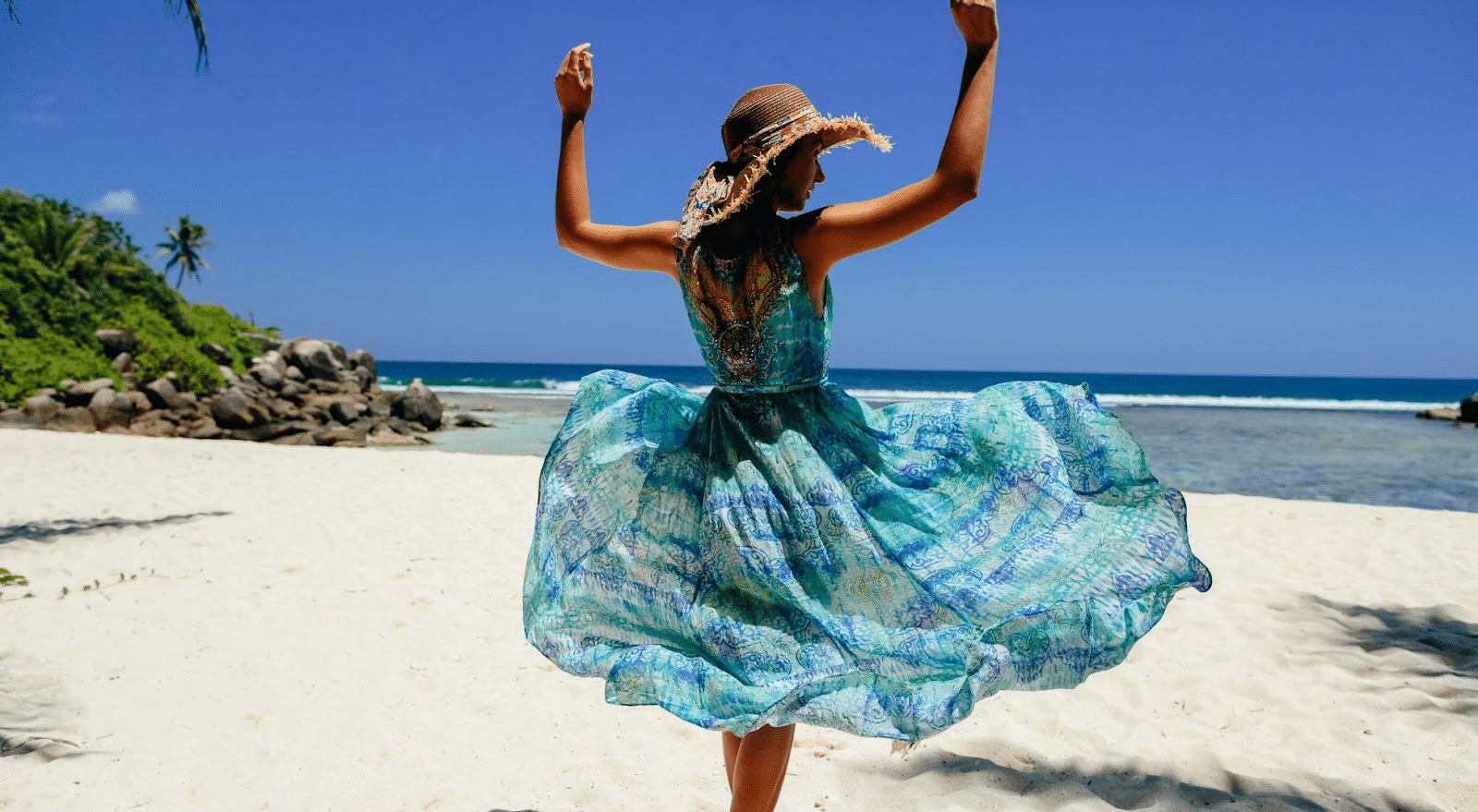 Formal evening wear? Hawaii doesn't know her. No, but seriously, the islands aren't known for going big on evening dresses. Like the islands' chill vibes, "formal" wear is laidback and only slightly fancier than your normal daytime attire. Locals refer to evening wear as Aloha attire. Think dressy casual, a style that welcomes sandals in place of high heels and floral dresses instead of cocktail ones.
So, if you've already packed a lovely sundress or two and some fancy sandals, you don't even have to wonder what to wear in Hawaii come evening. Consider your outfit already packed.
Windbreaker/Hoodie/Sweater
Unless you're scaling the heights of Mauna Kea, even winter in Hawaii doesn't require you to dress that warmly—summers sit at around 85°F while winter rarely drops below 75°F. But with average daytime temperatures aside, nights can get chilly. Additionally, the temperatures can drop if you decide to explore the mountains and forests. So, it's a safe bet to pack a light windbreaker, hoodie, or even sweater for when the weather drops or the wind starts to bite.
Sleep Wear
Provided you don't sleep in multiple layers of clothing, whatever you get away with at home, you can probably pack the same for Hawaii. So, don't forget to pack your comfiest PJs and check this off your Hawaii packing list early.
Hats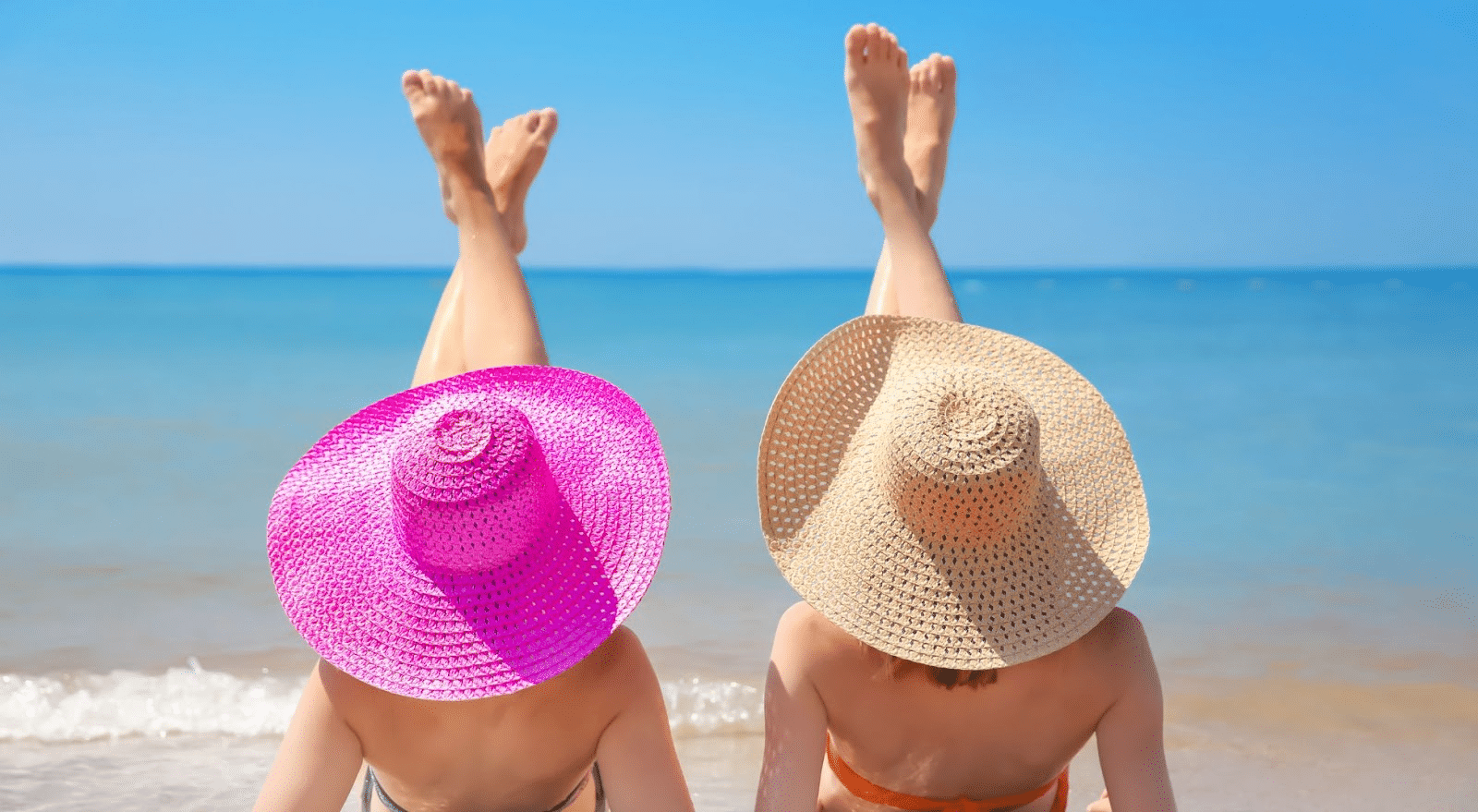 Skin protection, eye protection, and bad hair day protection. Sounds like the perfect accessory. Wide-brimmed hats are great for the beach and everywhere, but if you're bringing along a larger hat, try wearing it on the plane so it doesn't take up much-needed space in your luggage. You can then fit a ball cap or a bucket hat in your bag as a backup.
What to Wear in Hawaii: Men
Hawaiian Shirts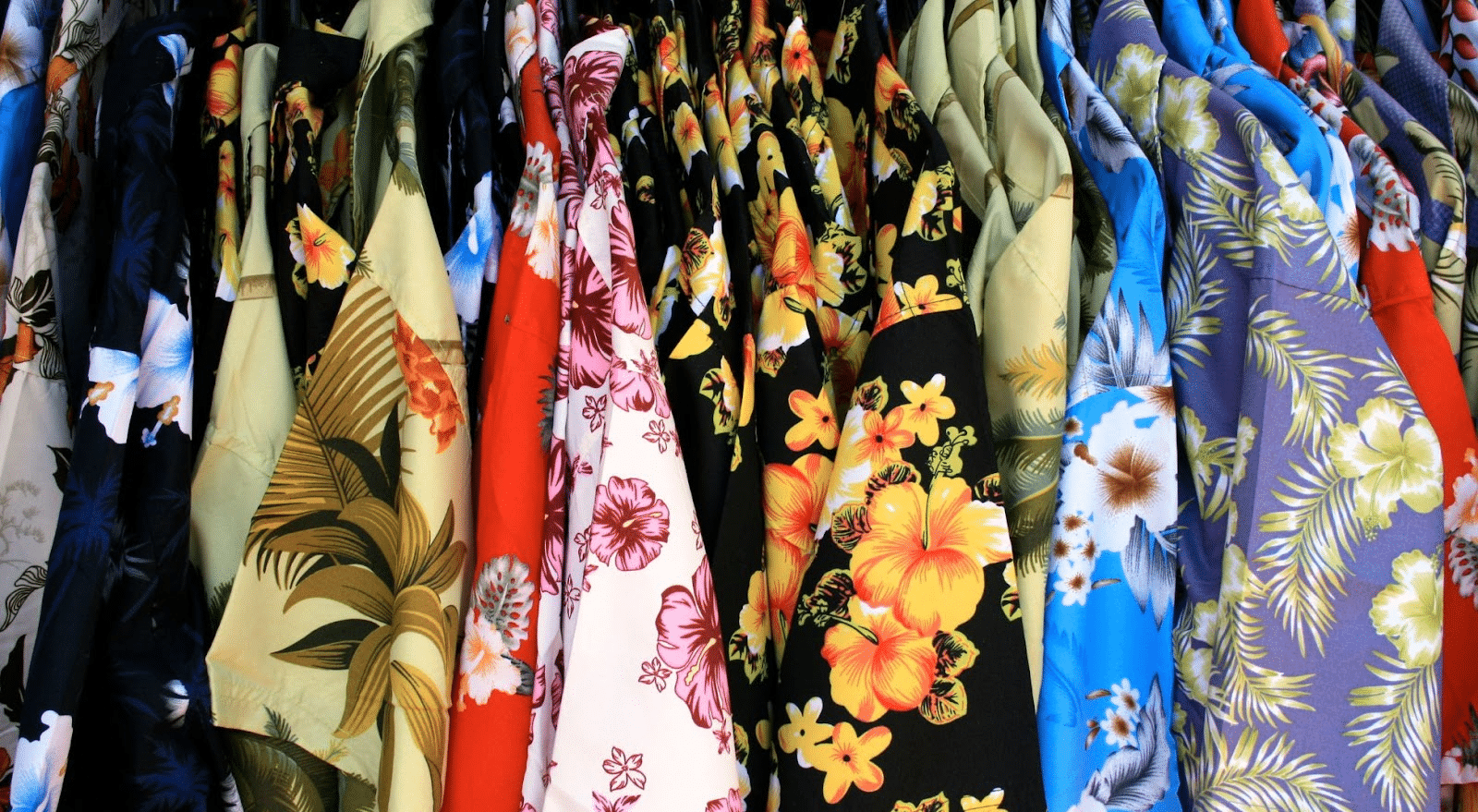 A Hawaiian shirt, or several, is a staple of many Hawaii wardrobes and a must-have for men visiting Hawaii. Yes, we know Hawaiian shirts have a reputation as being cheesy and touristy. But, if it's your first time in Hawaii, you'll likely be surprised to see them everywhere. From Kauai to the Big Island, from local shop owners to eager tourists, so many people wear aloha shirts in Hawaii that it's practically a rite of passage for your trip. Ok, not really, but it is a fun piece for your wardrobe. Matched with a muted pair of shorts, you really can't go wrong with this classic Hawaii outfit.
Next Vacay Fashion Tip: You likely won't want to wear a Hawaiian shirt every night, so pack a few other button-downs or polo shirts to change things up.
Shorts
Hawaii is not the place to wear pants. So what else would you wear with your aloha shirts in Hawaii than a pair of shorts? Khaki or athletic, it makes no difference. Hawaii is the place to throw your pants away—not literally—and go for the shorts. Just leave the jeans at home; Hawaii is not made for denim.
T-Shirts & Tank Tops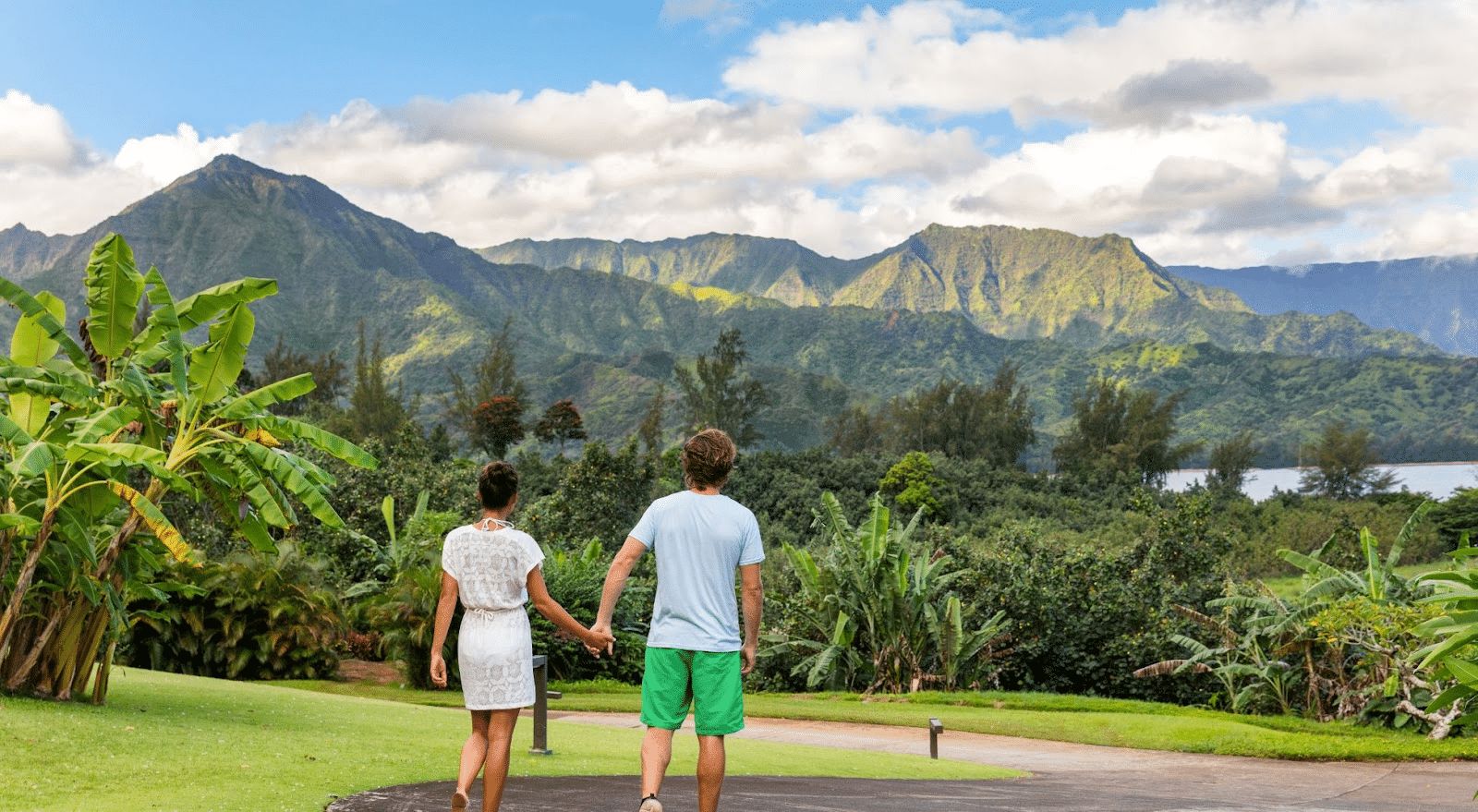 Between morning walks, trips down to the pool/beach, hikes, and sightseeing, well, you get the idea. T-shirts and tank tops will be your go-to for much of the day, whether you're wearing shorts, athletic bottoms, or swim trunks. Likely, the only time you won't be wearing a t-shirt or tank is when you're in the water or at dinner in your aloha attire.
Swim Trunks/Rash Guard
The most essential of all beach essentials, don't forget your swim trunks at home. You'll likely be spending at least half your time in Hawaii—we're being conservative here—in the water. Add a rash guard to protect against the sun, and you're set. So, please do yourself a favor; before you do anything else, put this in your bag, and mark it off your Hawaii packing list.
Athletic Wear
When you're not by the water or getting dinner, you'll likely be exploring Hawaii's varying landscapes. For those instances, you'll need something other than swim trunks or khakis. Enter your athletic wear. Lightweight clothes like basketball shorts and your t-shirt will be perfect for staying cool and keeping it casual as you delve into Hawaii's many wonders.
Shoes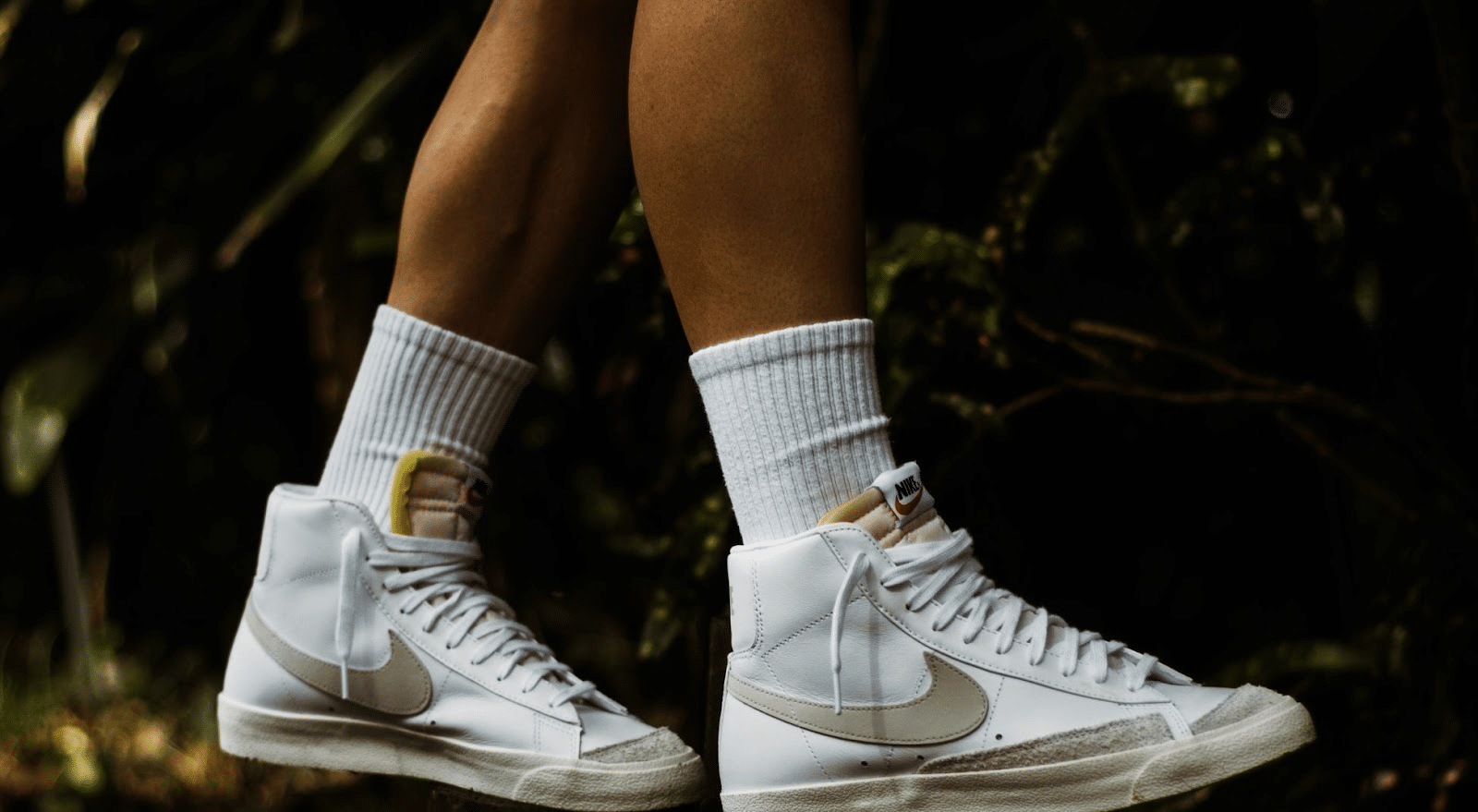 Men can keep their shoe packing light, even lighter than women in some cases. Thanks to Hawaii's tropical temperatures, men really only need to pack three kinds of shoes.
Flip flops. These will be worn most of the time as one of your beach essentials.
Tennis shoes. A nice pair that's comfortable enough for some light sightseeing but can also be dressed up to accompany your aloha attire for the evenings is perfect.
Water hiking shoes. Rocky shores and wet trails make these necessary for traversing Hawaii's changing landscapes. Depending on your itinerary, you can also choose between a lighter water shoe and a heavier-duty water hiking shoe.
Socks
Speaking of shoes, not every shoe will leave your toes out to greet the warm Hawaii sands. So for those closed-toes shoes, pack a daily pair of socks, and you'll be good to go.
Underwear
Don't underestimate how much underwear you'll need on your Hawaii trip. The weather's warm, the ocean fine, and your itinerary is likely full. You'll probably change throughout the day between loungewear, beachwear, and evening wear. So pack at least double, and you should be set.
Evening Wear
Bid the fancy ties and dress shoes goodbye. You might have noticed they weren't included in the shoe packing list, and for a good reason. Aloha attire is as casual as formal wear gets, and you don't need any fancy accouterments for dinner. Instead, you can whip out your polo shirts, or even some Hawaiian shirts, to wear with a nice solid pair of shorts. Don your tennis shoes, and voilà. You're dressed to impress in classic aloha style.
Windbreaker/Hoodie/Sweater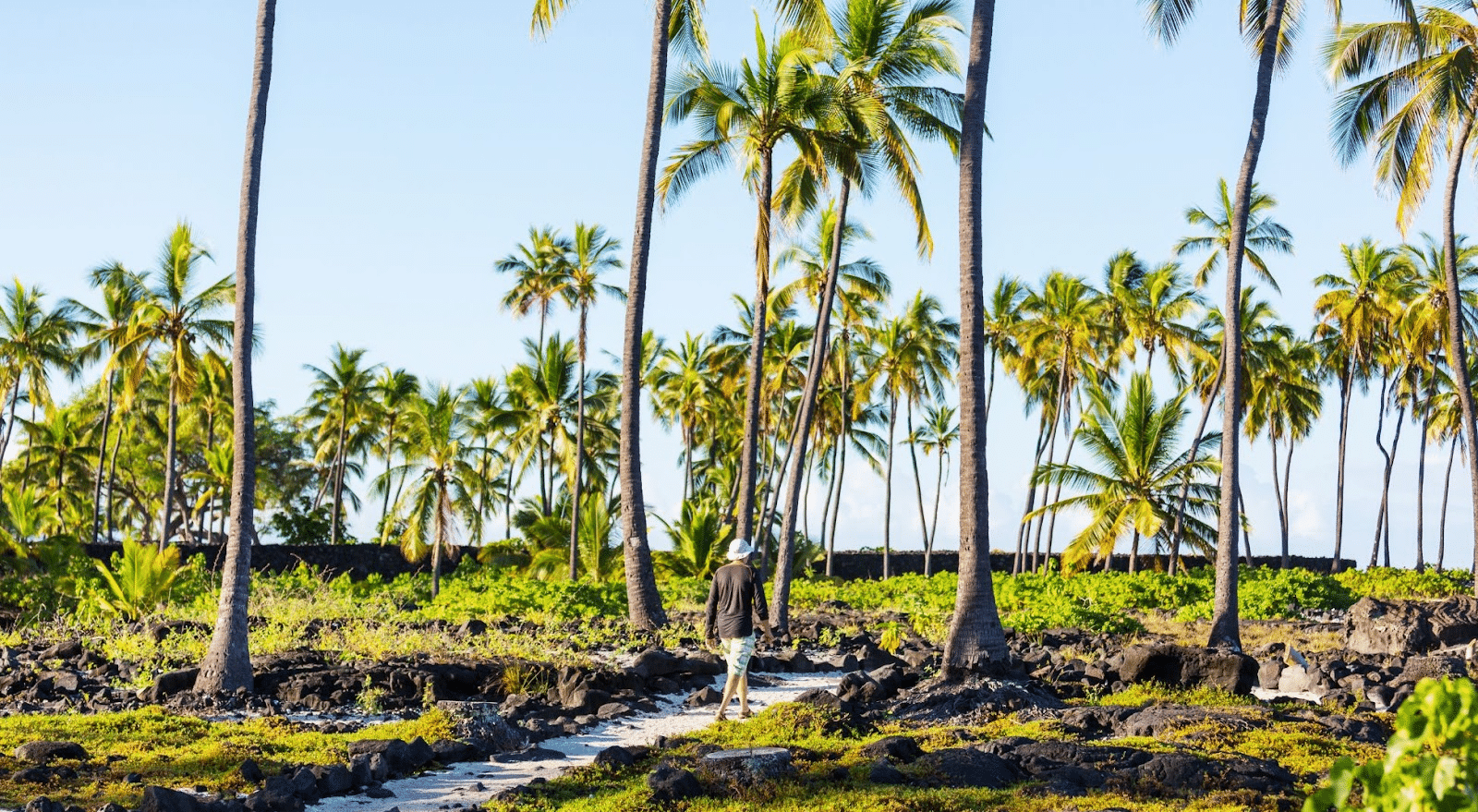 Hawaii treats all its visitors warmly, but you might notice a chill in the air come evening. Or if you go scaling lofty peaks. So, don't forget to pack a light second layer you can wear over your t-shirt and tanks when the weather gets a little too nippy.
Sleep Wear
Even the most anxious travel packers can't go wrong when deciding what to wear to bed in Hawaii. So pack up your comfiest PJs, and get ready for nights in paradise.
Hats
Hawaii's sun and warmth are great until they're not. So bring along a hat or two in your luggage. Ballcaps, bucket hats, or another kind of wide-brimmed hat should do the trick.
Don't Forget These Essentials from Your Hawaii Packing List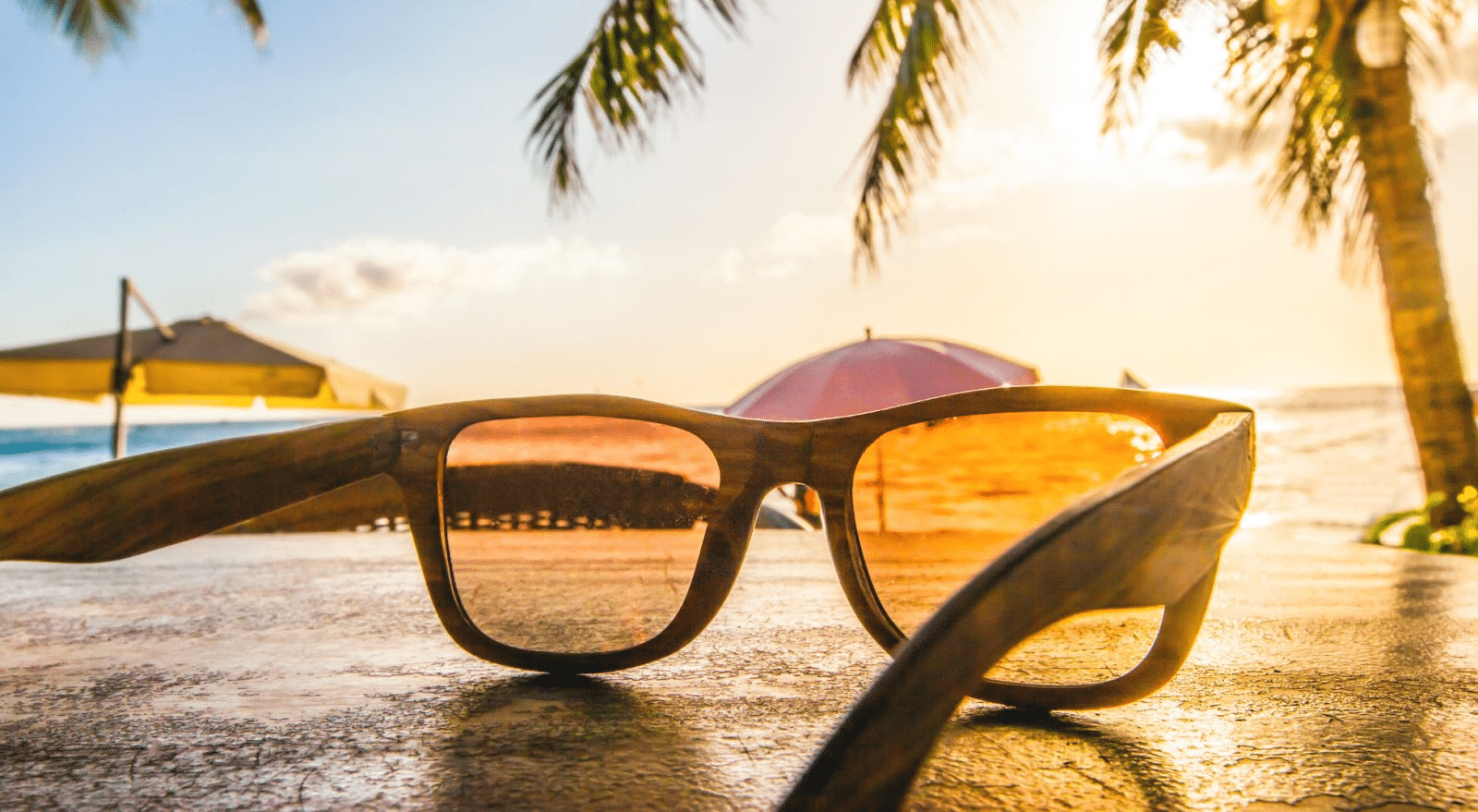 Now that you know what to wear in Hawaii, don't forget these must-have items. Put them in your bag, or make a note to buy them when you arrive, just don't expect to go without them in Hawaii!
Reef-safe sunscreen. Sunscreens containing harmful petrochemicals are banned in Hawaii, so purchase reef-safe sunscreen before you head to the Hawaiian Islands.
Sunglasses. That Hawaii sun is no joke; your eyes need sun protection too. So pack a pair of sunglasses or several for your trip.
Waterproof phone case. Get a waterproof phone case for peace of mind, and you can take your phone everywhere for anything—snapping pics from the hotel pool or underneath the spray of a waterfall!
Waterproof dry bag. Between beach days, boat trips, and water sports, you don't want to risk getting your things wet, so don't forget a dry bag to keep your dry things, well, dry.
Mosquito/bug repellent. While most bug sprays aren't allowed on planes (the TSA doesn't allow aerosol sprays), you can opt for a non-aerosol bottle or pick some up when you arrive. Still, for those who tend to attract mosquitoes, this is one item you won't want to forget.
Collapsible/reusable water bottle. Hiking in the mountains and sunning on the beaches will be more dehydrating than you think. Be sure to pack a reusable water bottle to keep your hydration up. As a bonus, a collapsible bottle will occupy less space in your luggage.
Underwater camera. This item is more of a splurge than a necessity. But if you're planning to spend lots of time underwater and want to record your adventures above and below sea level, an underwater camera is a must.
Beach bag. The all-important beach bag is indispensable for carrying all of your other packing list essentials.
FAQs about What to Wear in Hawaii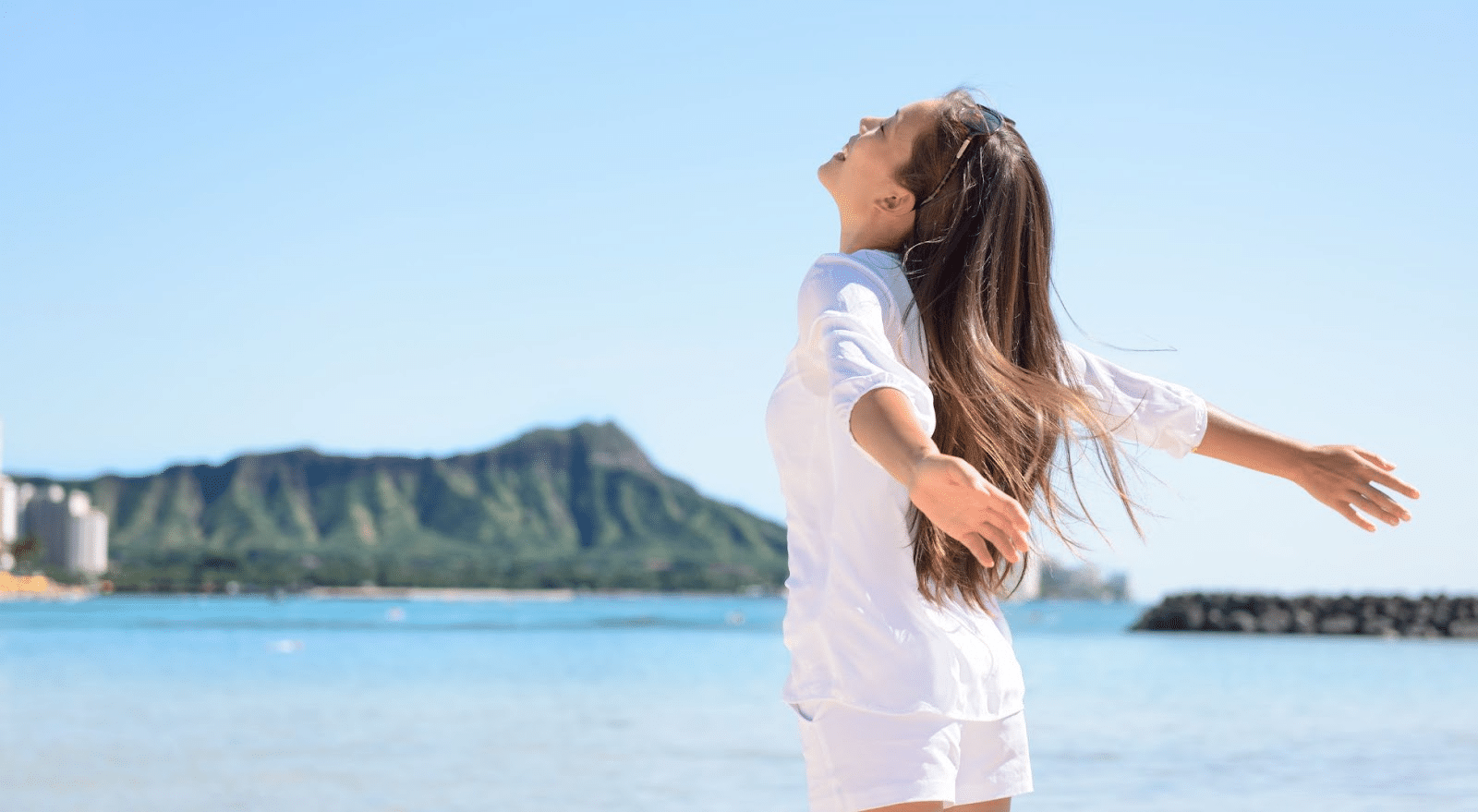 Figuring out what to wear in Hawaii doesn't have to be a nerve-wracking task. But, for those with some uncertainties, here are a few heavy hitters regarding the best Hawaii outfits and what to wear.
What Do I Wear to a Luau in Hawaii?
Despite your fears, you don't have to worry about what to wear at a luau in Hawaii because it's all about Hawaiian attire. Colorful florals, Aloha shirts, traditional muumuu dresses, and a trusty pair of sandals or flip-flops will prepare you to party in an appropriately formal but casual style.
Remember, Hawaiians don't take themselves too seriously, so neither should you.
Additionally, to dress up your Hawaii outfit, you can add some luau-friendly accessories like a flower lei, puka shell necklace, or a flower behind your ear—ladies, just make sure you wear it on the correct ear! The left ear is for women already in a relationship, while the right is for single ladies.
What Do I Wear in Hawaii in November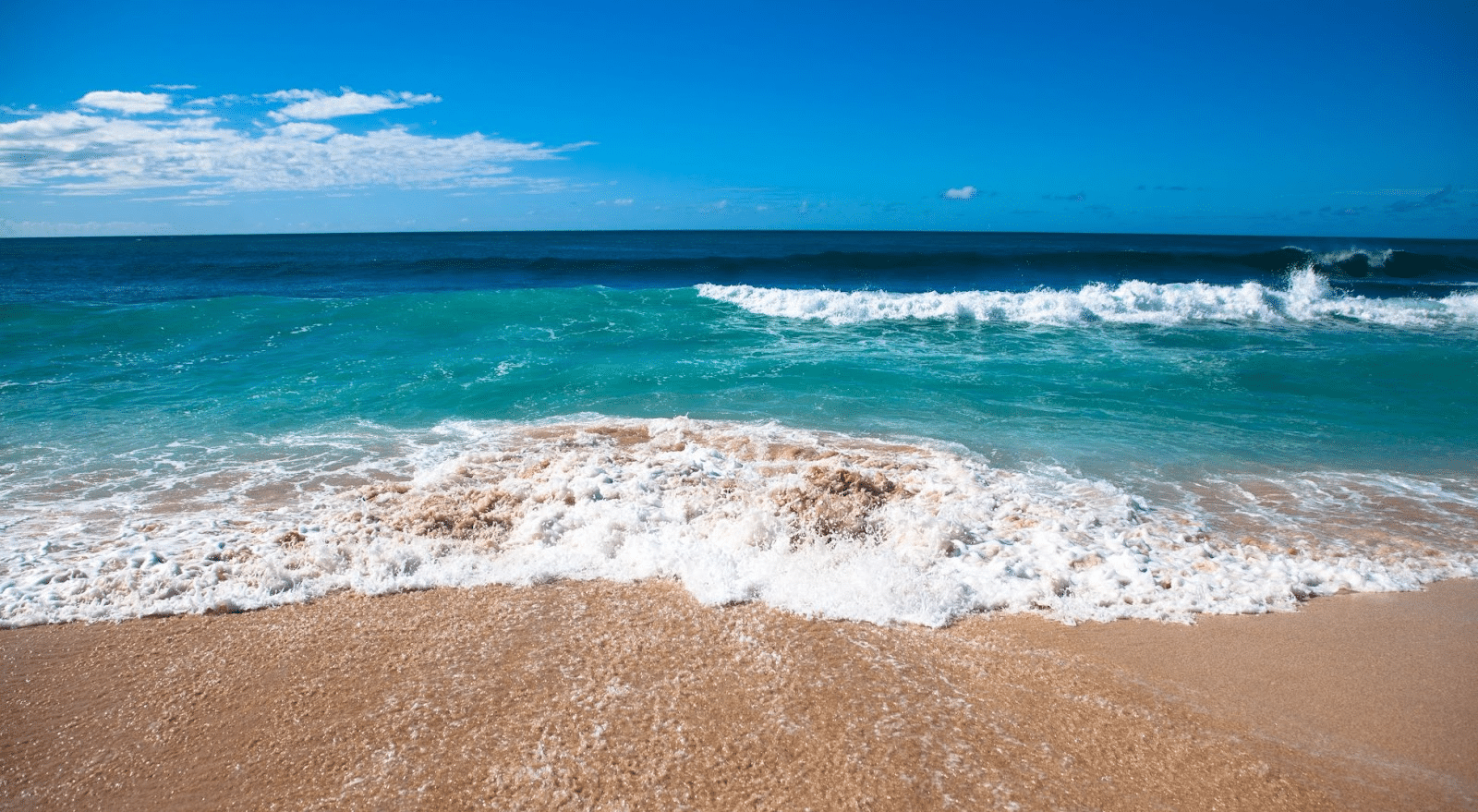 Hawaii doesn't have winter weather, but it does have a rainy season, and November is its official start. So, while you don't have to pack heavy layers or change up your wardrobe too much, you will want to add an umbrella to your Hawaii packing list.
As far as an actual item of clothing to wear in Hawaii when it rains, you can pack a light rain jacket, hoodie, or some disposable ponchos (or buy these at your destination).
While rain jackets are the obvious choice for dealing with a deluge of rain, light hoodies are a more common item worn by locals. While that may sound strange, the reason is that rainwear doesn't typically handle Hawaii's humidity well, leaving you hot and stuffy with them on and sticky when you take them off. Light sweatshirts tend to fare far better, and, as a plus, they dry quickly when the sun comes back out.
Should I Bring Jeans to Hawaii?
The answer is a resounding "no." As you pack up your suitcase with your Hawaii wear, you'll want to leave the jeans in your closet. Hawaii's hot and humid climate will make even the cutest pair of jeans feel more like a boiling prison than a piece of clothing,
Trust us; the fashion statement won't be worth the discomfort of sticky jeans. Instead, consider bringing breathable leggings for sporty activities such as hiking or loose-fitting linen pants if you plan an evening out and want to dress up your look.
How Do I Not Look Like a Tourist in Hawaii?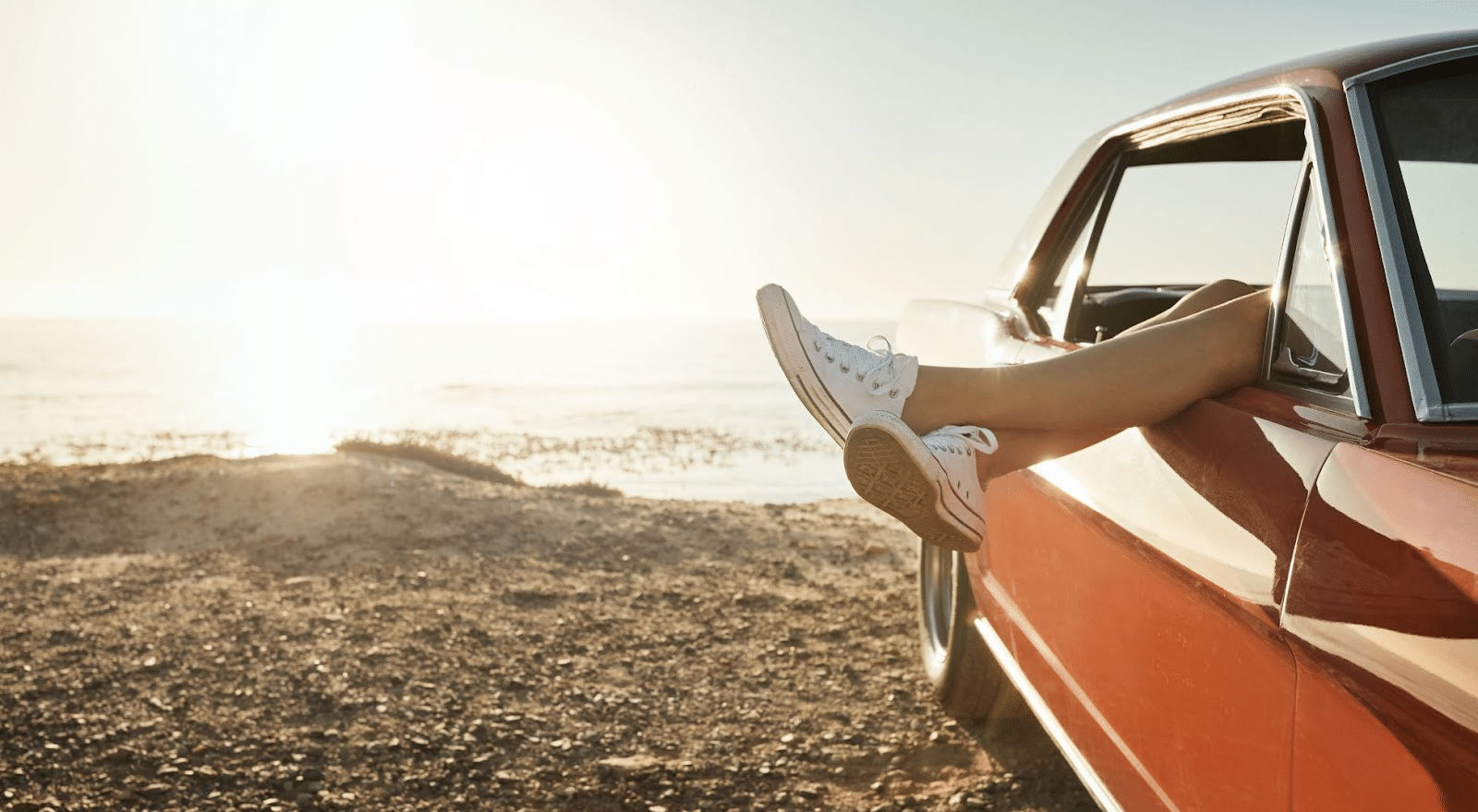 Contrary to what you might think, not looking like a tourist in Hawaii has more to do with what you do than what you wear in Hawaii. Getting lost, visiting tourist-trap restaurants and bars, and bringing your mainland mentality to the islands are all surefire signs you're a tourist.
Thankfully, these are all easy fixes. So brush up on your itinerary and get the lay of the land—there's a lot of it. Check out popular places the locals love to eat, and you'll be guaranteed a mouthwatering meal and good vibes.
As for the mainland mentality, it's all about enjoying the journey versus the destination. While it may take some time to embrace Hawaii time, remember to breathe deeply and look around. You're in Hawaii, after all, and there are few better places to practice the good advice of stopping and smelling the roses—or in this case, hibiscuses.
Dos and Don'ts in Hawaii
The dos and don'ts of Hawaii attire are relatively easy to navigate and, thankfully, unlikely to offend if you get it wrong—for the most part, anyway. The biggest rules to remember are taking your shoes off when entering someone's home and always accepting a lei when given.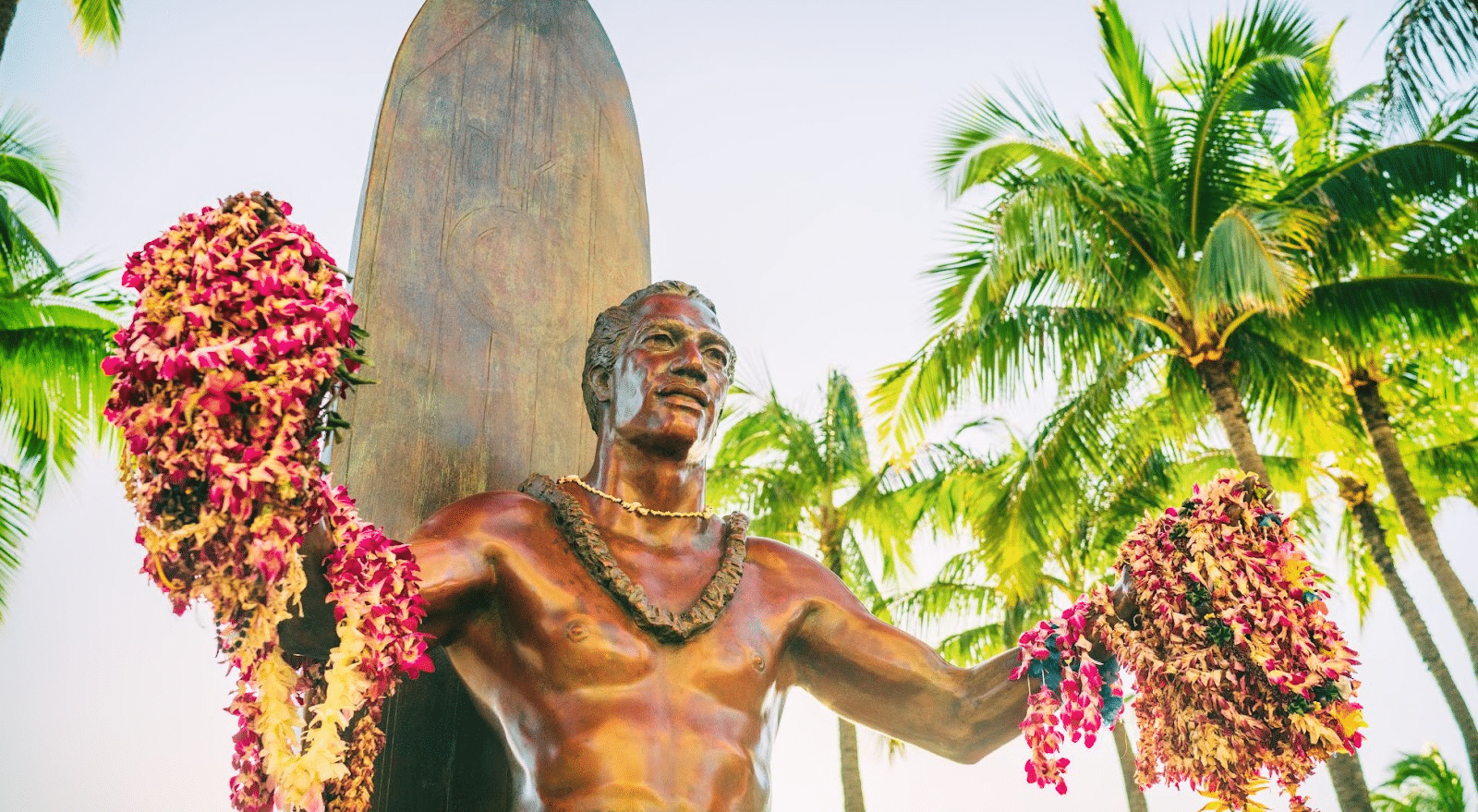 But, for those anxious about possibly committing a misstep, here are the biggest dos and don'ts of what to wear in Hawaii.
Do embrace the Aloha shirt. Despite their reputation as cheesy fashion statements, Hawaiian shirts are a popular island staple among locals and tourists. So don't hesitate to give in and fully embrace the aloha spirit on your Hawaii trip.
Don't wear wool or leather. While not a fashion faux pas on the Hawaiian Islands, wool and leather make for a bad combo with Hawaii's warm temperatures and humid atmosphere. You're doing yourself a favor by leaving these items at home.
Do take your shoes off in someone's home. Wearing your shoes in someone else's home is considered highly disrespectful. If you're visiting a Hawaiian home, be sure to take your shoes off and leave them on the porch!
Don't bring boots. Feel free to bring along a sturdy pair of hiking shoes if your aim is to traverse Hawaii's rougher landscapes. However, unless you're making a fashion statement, the heavy winter boots can stay in the closet at home.
Do respect the cultural garments. Just as with any culture, traditional clothes—and their accompanying ceremonies—should be regarded with the utmost respect. Visitors should only wear traditional garments or participate in ceremonies when invited.
Don't refuse a lei. It's incredibly disrespectful to refuse a lei in Hawaiian culture. Graciously accept leis when given and enjoy a sweet sniff of that island scent.
You Worry about What to Wear in Hawaii; Let Next Vacay Worry about the Flights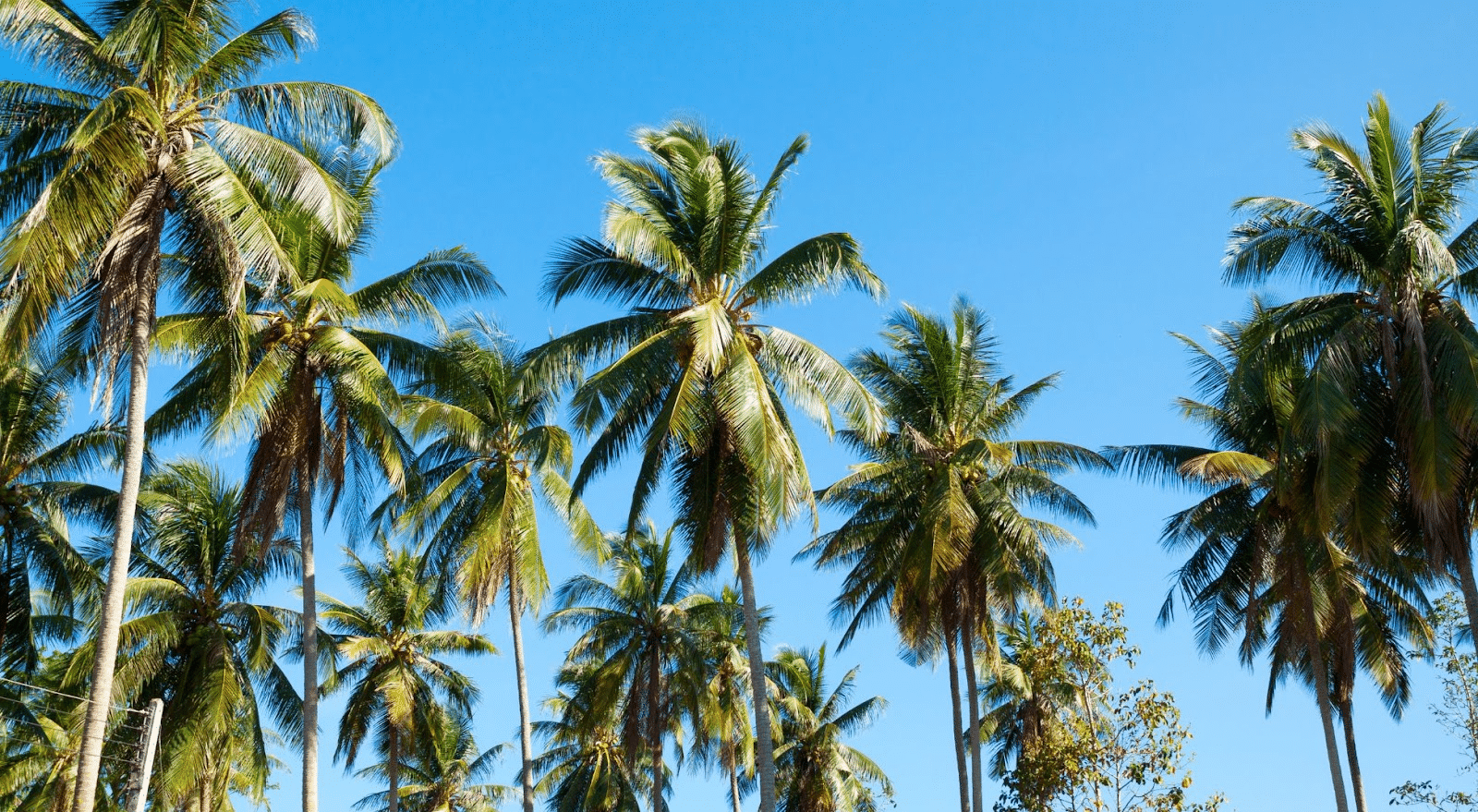 Planning a trip to Hawaii is already stressful enough without worrying about finding the perfect flight to save you time and money. So don't. Next Vacay lets you sit back and keep it breezy and stress-free, with a dedicated team of deal hunters scouring the internet and the skies for the perfect flights to destinations worldwide. All you have to do is sign up, choose your airports, and wait. Next Vacay sends vetted deals straight to your inbox, so you're just one click away from booking your flight and kicking back in Hawaii, aloha shirts and all.
Do plan what you'll wear in Hawaii; don't worry about getting there. Next Vacay has your back.
Related Posts