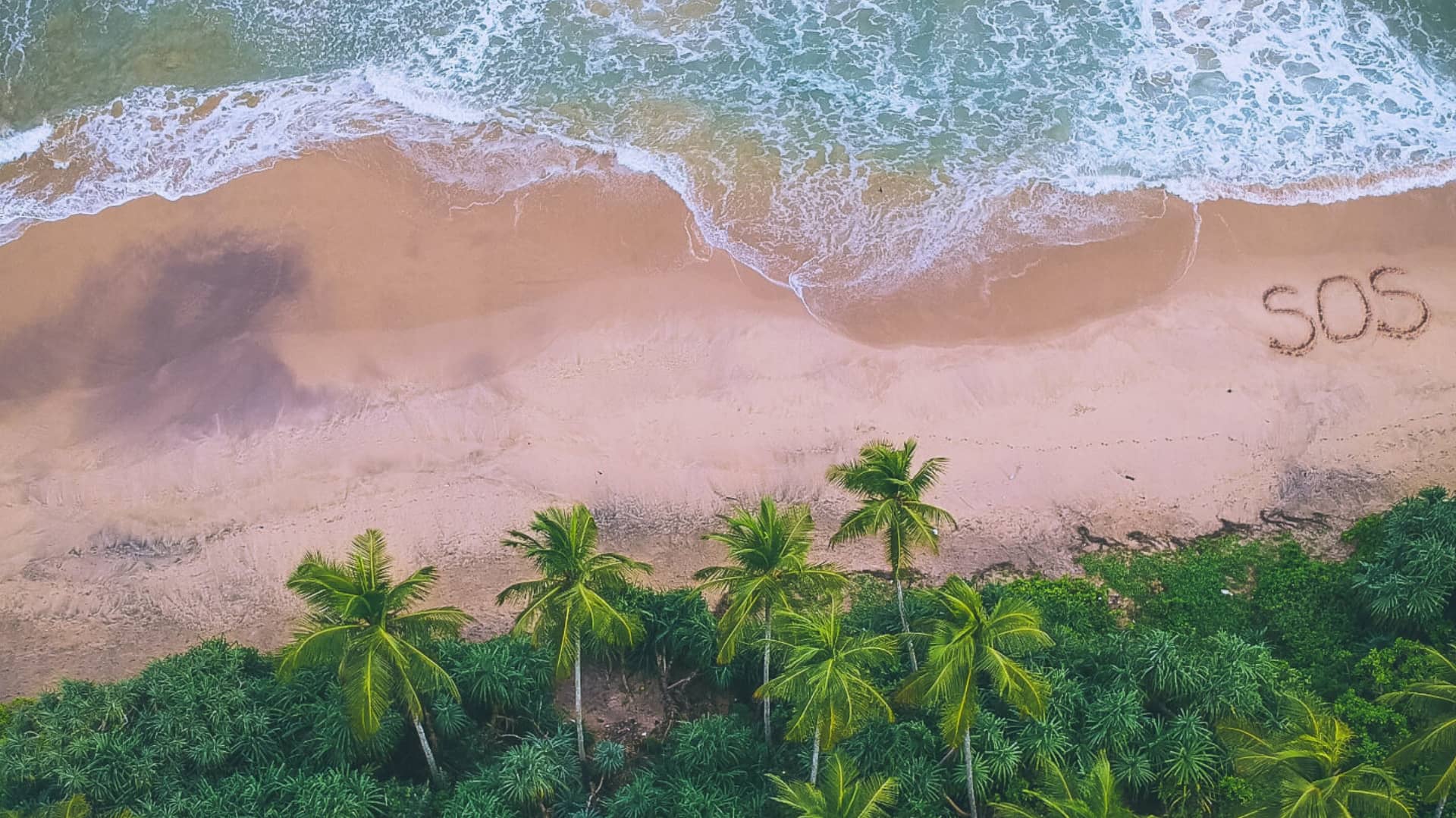 For many vacation hotspots, COVID-19 spelled financial disaster. Closed shops, plummeting visitor numbers and travel bans left tourism-dependent economies on the verge of collapse.
Take Thailand, for example. Last year, their economy lost an estimated $13.5 billion at the hands of suspended travel – more than any other country.
Now that restrictions are easing and travel is back on the cards, there are some vacation destinations that need more help than others. It's the hardest-hit hotspots that have seen their locals taking to the sand to write messages that beg for your return.
Here, we'll look at the locations that need your return the most, helping you find cheap flight deals that'll do more than just top up your tan – they'll save a nation.
The Last year in numbers
$13.5b

Estimated loss to Thailand's economy

198k

People lost jobs in Puerto Rico

2.75m

Drop in visitors to Macau
The vacation resorts most desperate for your stay
When it comes to worst-hit by financial losses, Thailand takes the unwanted top spot.
The country's beautiful beaches, clear blue seas and magical history are used to drawing in an average of 3.3 million tourists every month. However, when the pandemic struck tourist numbers plummeted to around 558,415 a month – a drop of 83.15% – taking an estimated $13.54 billion (21.9%) off their potential earnings.
They're not the only ones hit either.
Rank
Country
GDP 2020
(million $)
% of GDP made
from tourism
Avg monthly
visitors 2019
Avg monthly
visitors 2020
Employment
figures 2019
Employment
figures 2020
Change in
search volume
Score
(

out of

60)
1

Macau

$55,153
72%
3,283,848
491,419
387,800
394,975
-25%
45
2

Cyprus

$23,804
22%
331,398
52,634
416,500
417,400
-25%
42
3

Philippines

$361,489
24%
688,409
123,545
42,427
39,390
-25%
41
4

Mauritius

$10,914
23%
115,291
25,748
550,675
513,250
-25%
39
5

Croatia

$55,966
25%
1,446,124
2,714,935
1,679,535
1,657,250
-25%
36
6

Thailand

$501,794
21%
3,313,895
558,415
37,602
394,975
-25%
36
7

Barbados

$4,365
36%
59,412
26,524
124,850
394,975
-25%
36
8

Malaysia

$336,664
13%
2,175,065
361,060
15,155
394,975
-25%
34
9

Jamaica

$13,812
34%
352,827
110,806
1,244,925
394,975
-25%
32
10

Greece

$189,410
21%
1,791,359
492,477
3,894,604
394,975
-25%
30
11

Sri Lanka

$80,706
12%
159,475
42,309
8,180,693
394,975
-25%
28
12

Portugal

$231,255
19%
4,087,653
1,033,647
4,848,600
394,975
394,975
26
13

New Zealand

$212,482
18%
324,039
83,029
2,695,750
394,975
-25%
24
14

Puerto Rico

$103,138
6%
148,742
155,133
1,000,417
394,975
-25%
20
15

Malta

$14,647
11%
230,991
74,787
218,576
394,975
-25%
11
The Philippines lost $9.7b throughout 2020
The Philippines is made up of 7,641 islands, with 5,000 still being unnamed and largely unexplored. It's that mystery and natural beauty that explains why tourism is responsible for a quarter (24.6%) of contributions to their annual GDP.
Covid saw the island group cut off from the rest of the world, costing their economy $9.76 billion in much needed income. They might be one of the world's largest ​​archipelagos, but they're also one of the world's vacation hotspots that most needs your help.
Malaysia saw $9.08b taken off its annual earnings
Malaysia is a thriving mix of history and technology, with the world famous Petronas Towers dominating the Kuala Lumpur skyline, while four World Heritage Sites give you glimpses into the nation's incredible past.
But while the island group's history might be inspiring, its future is looking far more concerning. Their visitor numbers were slashed from 2.17 billion a month in 2019 to 361,060 in 2020, costing them $9.08 billion in income.
No wonder they need you.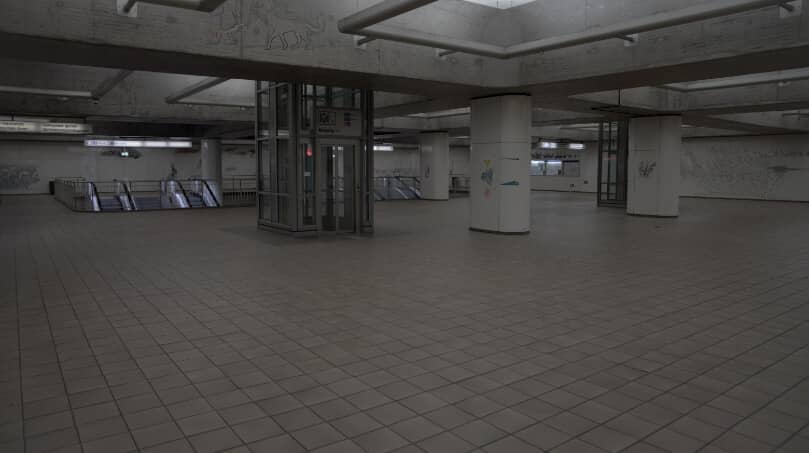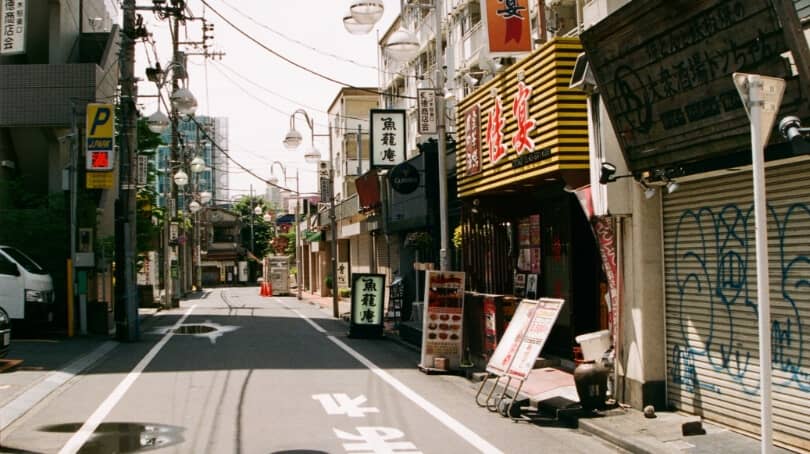 The countries most dependant on being your vacation destination
While tourism only plays a small part in some countries' economies, in others it's their biggest earner. When Covid began all that earning stopped, leaving them forced to cut back their spending on things like food, healthcare and public wellbeing.
72% of Macau's money comes from tourism
On the south coast of China sits Macau, an architecturally stunning region boasting incredible buildings, nightlife and culture. It's these attractions that brought an average of 3.28 million tourists every month in 2019, contributing to 72% of the area's income.
When such a huge budget was ripped from their hands, the locals were left with little, and are now in desperate need of you to pack your bags and take the trip.
36.2% of Barbados's income relies on tourist trade
The Caribbean island of Barbados is famous for its incredible coastline, making it a huge hit with cruises and sun-seeking vacationers from across the world. The food is also something that keeps people coming back for seconds, with an average of 59,412 visitors making the trip each month in 2019.
In 2020, those numbers were almost halved to 26,524. That posed a serious threat to the country's economy, with 36.2% of their income coming from tourists before the pandemic took over.
Jamaica depends on tourism for 34.7% of its GDP
Jamaica is the third-largest island in the Caribbean, boasting unbelievable beaches and scorching sun that usually sees 352,827 visitors tanning on the sand every month. However, Covid saw that figure fall to 110,806 a month, leaving beaches largely untouched and trade dependent on tourism seriously struggling.
Kingston's nightlife is a famously loud and colorful party, but one that's been sadly silenced in recent times.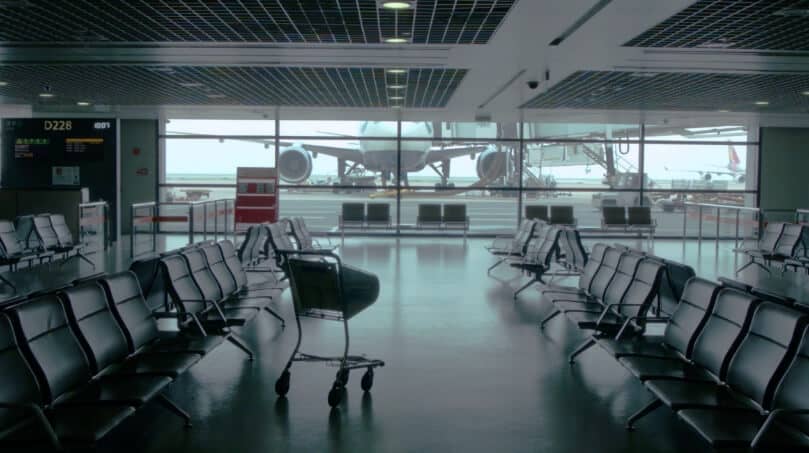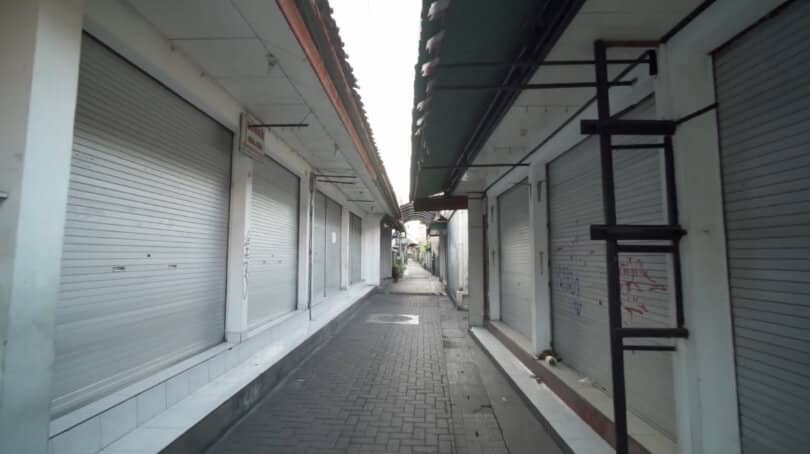 The countries' with plummeting visitor footfall during the pandemic
For some traditionally thriving vacation hotspots, the effects of abandoned airports and deserted beaches have been devastating.
The Chinese region of Macau usually plays host to an average of 3.28 million tourists a month, but only saw 491,419 arrive each month in 2020. That's an 85.04% decrease, a figure that has decimated many local businesses that so sorely crave an influx of tourists.
Macau wasn't the only hotspot hit hard by a drop in footfall either. A normal vacation in Malaysia would see you sharing the beautiful country with an average of 2.17 million tourists a month, but those figures took a drastic hit when the pandemic grounded planes. With 83.4% less visitors to the country, vendors who rely on their trade were left short of the money they need to maintain their way of life.

The 10 hotspots with the biggest drop in visitors
#1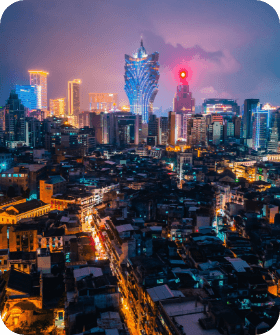 #2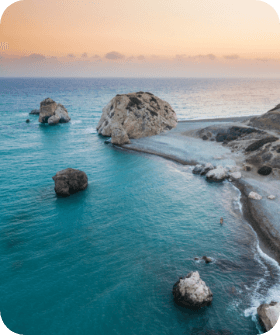 #3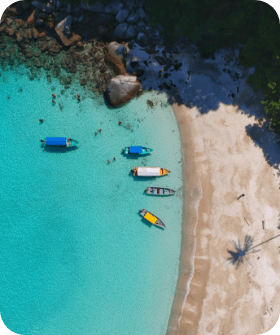 #4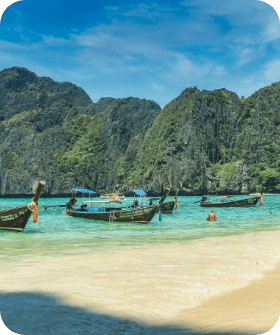 #5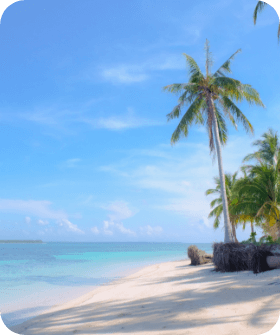 #6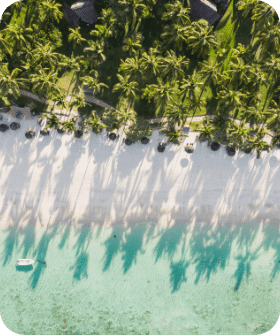 #7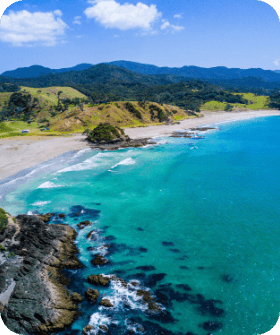 #8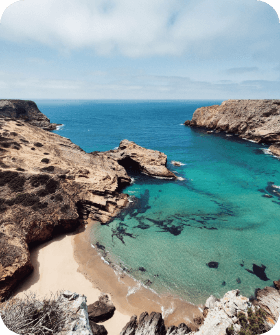 #9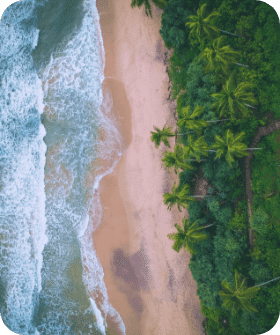 #10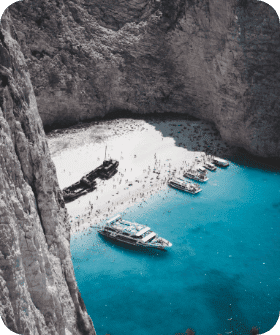 Employment figures dropped in major vacation locations
No tourists, no jobs. The tourism industry is more than just beach vendors and hotels, with places such as restaurants, gift shops, taxi services and museums all losing out on irreplaceable income.
200,000 people in Puerto Rico lost their jobs
Puerto Rico lost 19.83% of its employees. It's home to a mix of beaches, mountains, waterfalls and a rainforest, all more than enough to keep tourists visiting and people in work.
But even that diverse scenery wasn't enough to battle the pandemic, which meant there was no need for a number of the jobs tourism supports. In 2019 there were 1,000,417 employed in the country, a figure that dropped by 19.83% to 802,000 in 2020.
10.85% of Barbados staff are now out of work
If you'd worked in Barbados in 2019, you'd have been one of 124,850 employed people. The island offers everything you could want, from fantastic food to beautiful accommodation, an enviable nightlife and even scuba diving trips. In fact, it's one of the few islands that can offer scuba diving every day of the year, taking guests around the Carlisle Bay Marine Park, which features fish, turtles and ten spooky shipwrecks.
When 2020 came along, the number of people in work dropped to 111,300, leaving only the marine life free to explore what lies beneath the surface.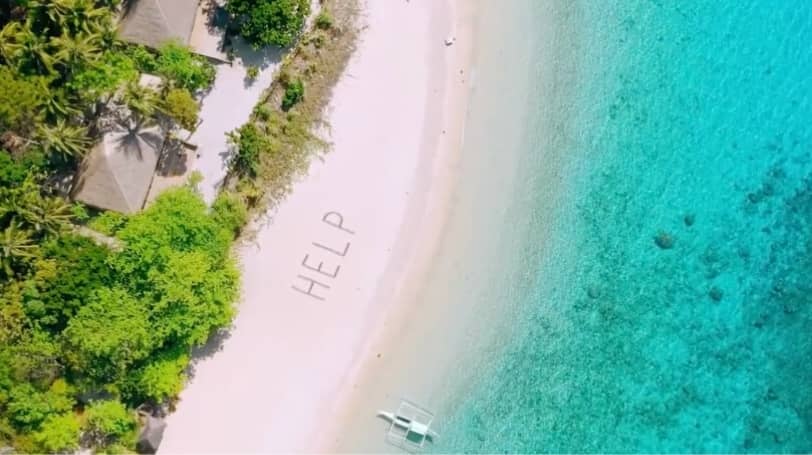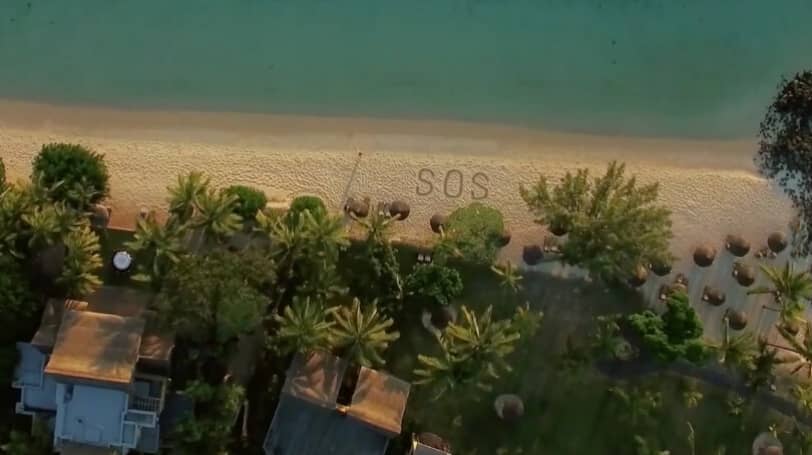 "A great deal for you means a great deal more for them."
These countries can't survive without you. While a vacation for you might be a nice week or two away, for them it's their way of life.
Without travel, there's no fallback plan, no failsafe, no alternative employment option. Tourism is how these countries continue, and Covid almost saw them come to a catastrophic halt.
They're taking to the beaches and writing messages in the sand.
It's up to you to ensure these vacation hotspots can be enjoyed for generations to come.
We offer a huge range of cheap flights to beach vacations in all of the vacation hotspots we've mentioned. What might seem like great savings to you could make a huge difference to them, offering you an incredible vacation and giving them a maintainable way of life.
SIGN UP
FOR CHEAP
FLIGHT
DEALS!
Sign up for flight alerts to the hardest-hit hotspots
We'll send the cheapest flight deals directly to your inbox, letting you scroll, book and get ready for the trip of a lifetime right in the palm of your hand.