A lot of travel dreams bit the dust in 2020.
Instead of watching the clouds pass by out of the window of an airplane, you had to settle for dreaming of future trips.
Well, now the future's here, and you're ready to travel, but where should you go first? How can you find a great deal, so you're not spending all your hard-earned savings on just one trip?
Check out our tips below for how to find cheap flights anywhere.
Table of Contents
7 Easy Tips to Find Cheap Flights This Year
7 Easy Tips to Find Cheap Flights This Year
1. Write Down Your Schedule Limitations for Airline Flights
When you're trying to find cheap flights to anywhere, you'll want to take a moment to take stock of what is going on in your life.
Do you have:
A project that's due at work?
School or extracurricular events for your kids that you can't miss?
A friend's birthday coming up?
Get out your calendar, paper or digital, and mark down these special days so you can plan around them accordingly.
Remember: The bigger the window you're able to carve out, the more options you'll have when it comes to scoring great flight deals.
This is the time to really inspect your schedule to determine if you're flexible enough to wait for a super cheap flight or if you'll need something a little more specific for your next adventure.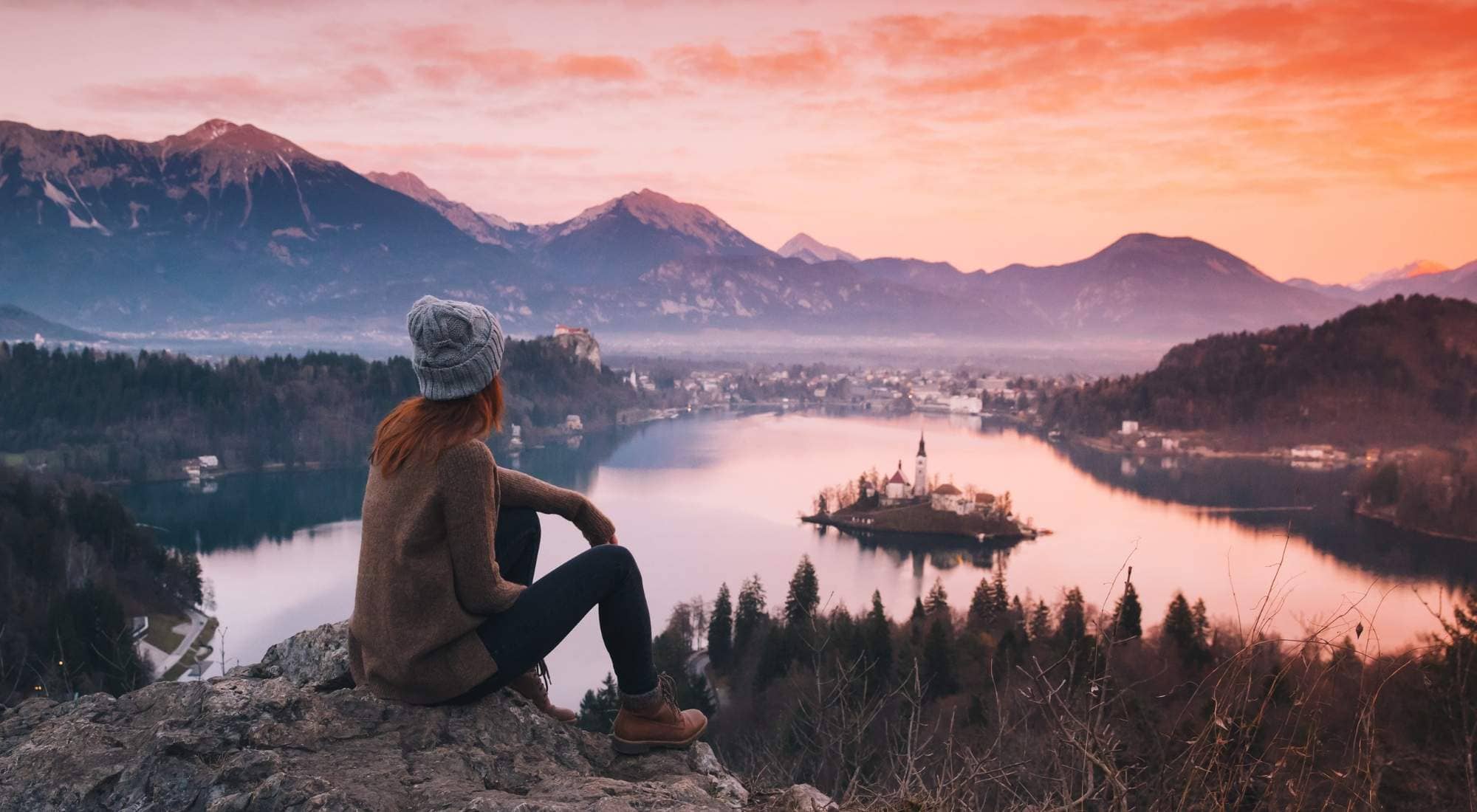 2. What City Are You Flying Out Of?
If you live in a smaller city with only one nearby airport, then this may be an easy question to answer. You only have one option!
But, if you live in a big city with multiple airports to choose from, it'll be a good idea to check out which destinations each airport offers and if you're interested in specific destinations they offer, make a note of that.
For example, if you want to travel internationally, here are some questions to think about:
Are all the airports international?
Do some only fly to only one or two international destinations?
Do they offer cheap and/or frequent connecting flights to larger airports that allow you to fly out internationally from there?
Answering these questions can put a finer point on your search.
Many people can also take advantage of their location to expand their flight options and increase their opportunities to score those cheap flights to anywhere in the world.
If this sounds like a lot of work, don't worry. As with everything, practice makes it easier, and before you know it, you'll be searching like a pro in no time!
Or if you're crunched for time and need someone else to do the time-consuming research for you, Next Vacay monitors all of this – so you don't have to.
Our dedicated team watches the deals coming out of not just your home airport but also any surrounding airports near you to make sure that no matter where a deal is departing from, you never miss an amazing opportunity to fly out.
3. Use A Private Browsing Mode When Researching Flights
If you've searched for flight tickets before, then you've definitely experienced this.
You find a flight you're interested in and save it for later to come back to, only to find the price has doubled since you last checked! So what gives?
It's kind of like raiding the cookie jar without cleaning up behind ourselves.
Sites often use cookies to identify your device on a network, so when you visit again, they recognize you based on those cookies left from the first time around. From there, it's just a matter of pumping up the prices to scare you into booking quickly before the tickets sell out!
So how do we clean up after ourselves so we don't leave out the cookie crumbs?
One way is to simply clear your cookies and cache after each search. This way, the info isn't stored on your device, and each time you visit, sites think it's your first time all over again.
But this can be a bit annoying, and clearing out our browser history might also remove other info you want saved.
Luckily, this is where private browsing comes in. Private browsing doesn't save your searches, so once you close your window, that's it. No trail of cookie crumbs for you to worry about cleaning up, and your normal browser search history remains intact.
How to Search For Cheap Flights on An Apple or Windows Computer
Using a private browser is simple and easy, whether you're a Mac or Windows user.
For the keyboard shortcut, you can simply click Command + Shift + N (Mac) or Ctrl + Shift + N (Windows). This immediately opens a private/incognito browser so you can get to searching.
For the longer route, you can also open your preferred browser and create this same private/incognito mode by selecting the File menu along the top and clicking on New Private/Incognito Window.
Or, simply select the Menu option in your browser, usually located in the upper right corner, and select your Private/Incognito Window from there.
The Private/Incognito Window will always have a darkened page/URL, so you know immediately when you're browsing privately. Now you can start your search for those cheap flights worry-free.
4. See If You Have Points That You Can Use On a Certain Airline
When it comes to earning and using points, you have multiple options to earn big and save more when you travel.
Airline Rewards Programs
Think about these two things:
Do you often fly with the same airline?
Are you signed up for their rewards program? (If not, don't wait!)
Earning points while booking your travel will help you save more down the road by letting you apply your earned points to future trips. Using points to book inexpensive flights, or even getting free flights with them, now that's smart thinking to score cheap flights to anywhere you want to travel.
To figure out which airline offers the best bang for your buck, there are a lot of great resources you can check out that will help to break down different airline rewards programs. Some even highlight the benefits by the type of traveler you are to make sure you choose the perfect program for you.
If you're flying and not taking advantage of airlines' rewards programs, that's essentially dollars, and future trips, wasted. So sign up and start earning points with your next trip.
Travel Credit Cards
Well, what if you're not ready to tie your future travel dreams on a specific airline? After all, why limit the deals you can take advantage of? Often, we don't fly with the same airline for every trip, especially as some airlines often offer better prices for routes they service more than other airlines. Everyone has their niche.
In this case, you can still find great ways to save with point-earning credit cards.
These cards allow you to earn points with every purchase, and while they can be used for cashback and other offers, their biggest value is in their points transfer to hotel and airline partners, of which they usually have several.
If you're new to credit cards, points, miles, and how to best use them, we recommend making sure to do your research before actually signing up for a credit card to make sure that you are ready financially.
5. Find the Cheapest Cities to Fly Into From Your Departure City
The best way to find the cheapest cities to fly into is to use search engines.
Search engines will help you easily filter through what's available and give you a quick look at the cheapest places you can travel to out of your airport.
Most search engines will allow you to enter your departure airport and then select Anywhere as your destination. Then you can choose to view prices from a whole month and check out which destinations are cheapest.
Some search engines will even let you compare months so you can start getting an idea of price trends.
What is the Cheapest Place to Fly to Right Now?
Unfortunately, the answer to this question isn't a one-size-fits-all answer. There are many variables that go into what city will be the cheapest place to fly into at any given time.
Some things to consider include:
Departure city
Departure/return dates
Flight time
Destination (and distance from your departure city)
Seasonality
When looking for tickets, you'll want to keep these things in mind, and if you're flexible, you can adjust your plans accordingly to make sure you find the cheapest flights anywhere.
Is There an Easier Way to Compare What Cities Are the Cheapest?
Yes! Here at Next Vacay, our team compares flight prices for you.
Once you select your preferred airports to depart from, we watch those airports for the best prices and deliver them straight to your inbox.
This way, you can skip all the hours of researching and comparing fares and just have the cheapest flight deals delivered right to you.
Just be sure you're ready to book when a deal comes through to your inbox!
6. Book Your Flight Early – But Not Too Early
Tickets often increase in price the closer you get to your departure date — so it's best to book early.
With how upended travel became in 2020 because of the Coronavirus, a lot of airlines now offer flexible and free rescheduling for flights that you can take advantage of if your plans change last-minute.
Remember: Policies differ by airline, so always read the airline rules when you book and review their specific policies.
So it's best to book early to avoid the last-minute rise in price that comes days, sometimes weeks, before your departure date. But is there such a thing as booking too early?
The answer is….it depends.
How Far Out Should You Book a Flight?
So let's say you're planning a trip.
You already know you want to fly out about a year from now, and because airlines typically schedule their flights 12 months out, you can go ahead and book your flight. Why shouldn't you? It'll only get more expensive from here, right?
Not necessarily.
Because these tickets were just made available, they might actually be more expensive, not less.
And because most airlines only offer the option of rescheduling your travel dates within a year of when they were purchased, if your plans change and you need to fly out later than your original date, you might not get the opportunity to take advantage of rescheduling your flight.
Then what's truly the best time frame for booking your flights?
For domestic trips, you'll want to book your travel between 1 and 4 months out.
Note that:
Any closer than one month and you'll start to see those prices tick up, or worse, they might sell out
Use the time in-between to watch price trends and get an idea of what's a good price for your destination
Be prepared to jump on a deal when the prices fall
Are International Trips Any Different?
When it comes to international trips, just like getting to the airport a little earlier to make sure you've got all your paperwork and baggage taken care of, you'll want to book your international plans a little sooner.
So for an international trip, think of being 6 months ahead of schedule.
You'll want to give yourself more time to monitor trends and figure out what's a normal price and what's a steal for that destination before purchasing your tickets.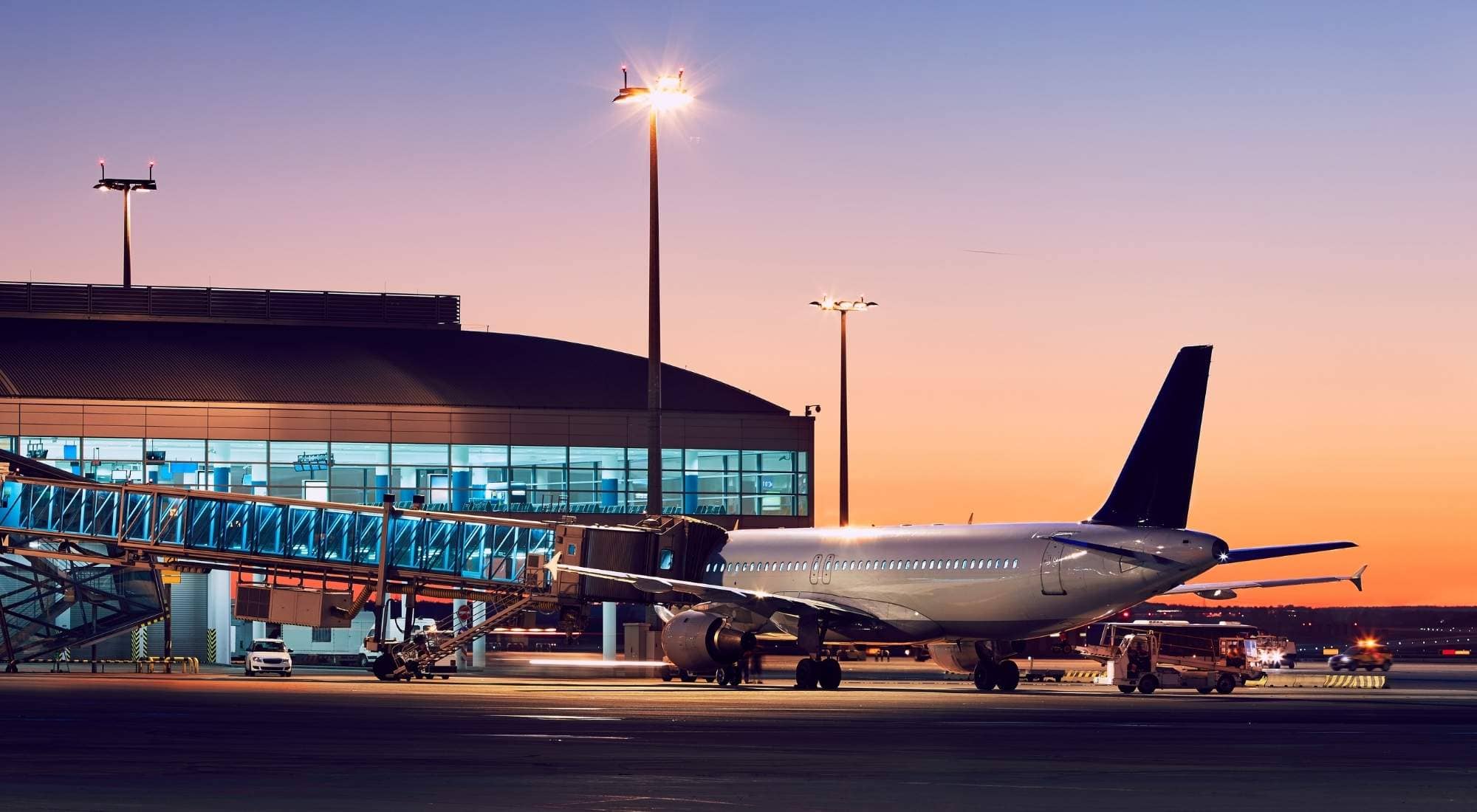 What about Holiday Travel?
We can't forget about the holidays. The busiest times of the year everywhere, and that includes the airlines.
More people looking to travel around the holidays with the purpose of:
Seeing family
Holiday getaways
Normal business travel
Anything and everything else in between
Flights in and around the holidays can go quickly, and prices tend to rise sooner than during the rest of the year.
That means if you want to snag some cheap flights to anywhere for the holidays, start your planning early.
Pro-tip: Begin watching trends 8-9 months in advance and plan to book your domestic travel closer to 6 months before departure and for international destinations around 7-8 months before.
7. Use a Search Engine You Trust To Search For Low Airline Flights to Anywhere
If you are going to be manually searching for your flights, you'll want to make sure to use a search engine you trust. Some search engines will inflate the costs of tickets to get their cut or display deals through certain airlines they receive benefits from.
If you're not familiar with a search engine, check out their reviews and BBB page to make sure they're legit and see what other users have to say.
Also, be sure you understand how they work.
Do they search the airlines for you?
Do they link you directly to the airlines to book your flight?
Do they find their own prices and require you to book through their website?
Each has its benefits, but if you're booking your tickets through a website other than the airline, you'll want to double and triple check any fine print, so if there are any issues with your tickets down the road, you know where to go to fix them.
Search Engines: Where to Start?
A good starter search engine is Google Flights because it's a reliable and trusted site.
It's also easy to navigate.
You can search by dates, general or specific destinations (like Europe or Spain), as well as a whole host of filters you can use if you want to narrow down your flight preferences, cutting out long layover times or specific airlines.
It gives you a bird's eye view of the travel landscape, so it's much easier to pick up trends and find those great deals that'll have you packing your bags almost quicker than you can book. They also let you set alerts for specific flight routes you're interested in if you want to get notifications for price drops on a certain destination.
But, if spending hours searching and setting up alerts isn't your thing, then trust us; you're not the only one.
Maybe you prefer getting surprise emails in your inbox with great deals to destinations you've only been dreaming of and some you didn't even know existed.
In that case, Next Vacay might be just what you need.
With a whole team of people dedicated to finding low-priced flights, we look at cutting out all the worst parts of traveling (long layovers, too many stops, etc.) and the worst parts of searching, like comparing pricing and checking airlines. We just give you the best in cheap flights to anywhere in the world.
So where will you take your next vacay?