Something about Japan makes it an incredible place for discovery at any time of the year. Colorful landscapes, seasonal food, and vibrant festivals offer curious travelers something unique to experience in every season. From the springtime blossoms that paint entire cities pink to the golden hues of autumn and snow-covered chalets—there simply isn't a 'bad' time to travel to this magical destination. But the best time to visit Japan depends on what you want to see and do. So, let's dive into the weather, thrilling annual events, and more to help you plan your perfect vacation to Japan.
Table of Contents
The Weather in Japan
Japan has four unique seasons that offer beautiful sceneries and breathtaking experiences. No matter when you go, you're bound to fall in love. So whether you're in the mood for the blossoms of spring or the bright colors of fall, here's your guide to the weather in Japan and a bit of insight into when you might want to plan your next vacation.
Spring (March to May)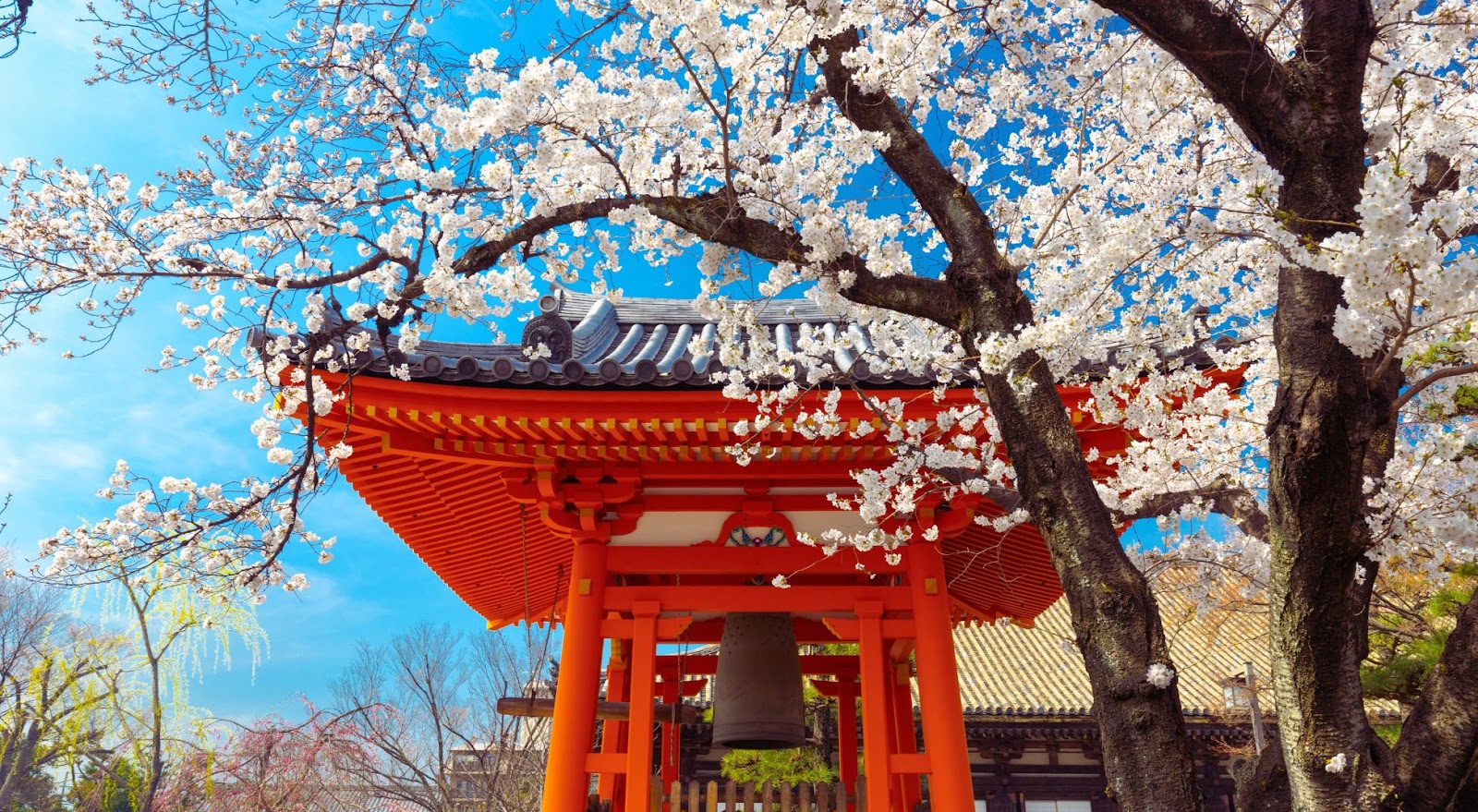 Say hello to beautiful blossoms. Spring promises sunny skies and a comfortable climate, perfect for taking in the colorful flowers that bloom at this time of the year, from whimsical wisteria to charming cherry blossoms. Spring is the perfect time to experience the outdoors and take in the temples and parks with the beautiful blooms as a backdrop. However, temperatures can vary from north to south, from 40°F in March in spots like Sapporo to 80°F in May in places like Naha. So, if you visit in early spring, don't forget to pack a few layers to stay warm.
Best Time to Visit Japan for Cherry Blossoms 🌸
Summer (June to August)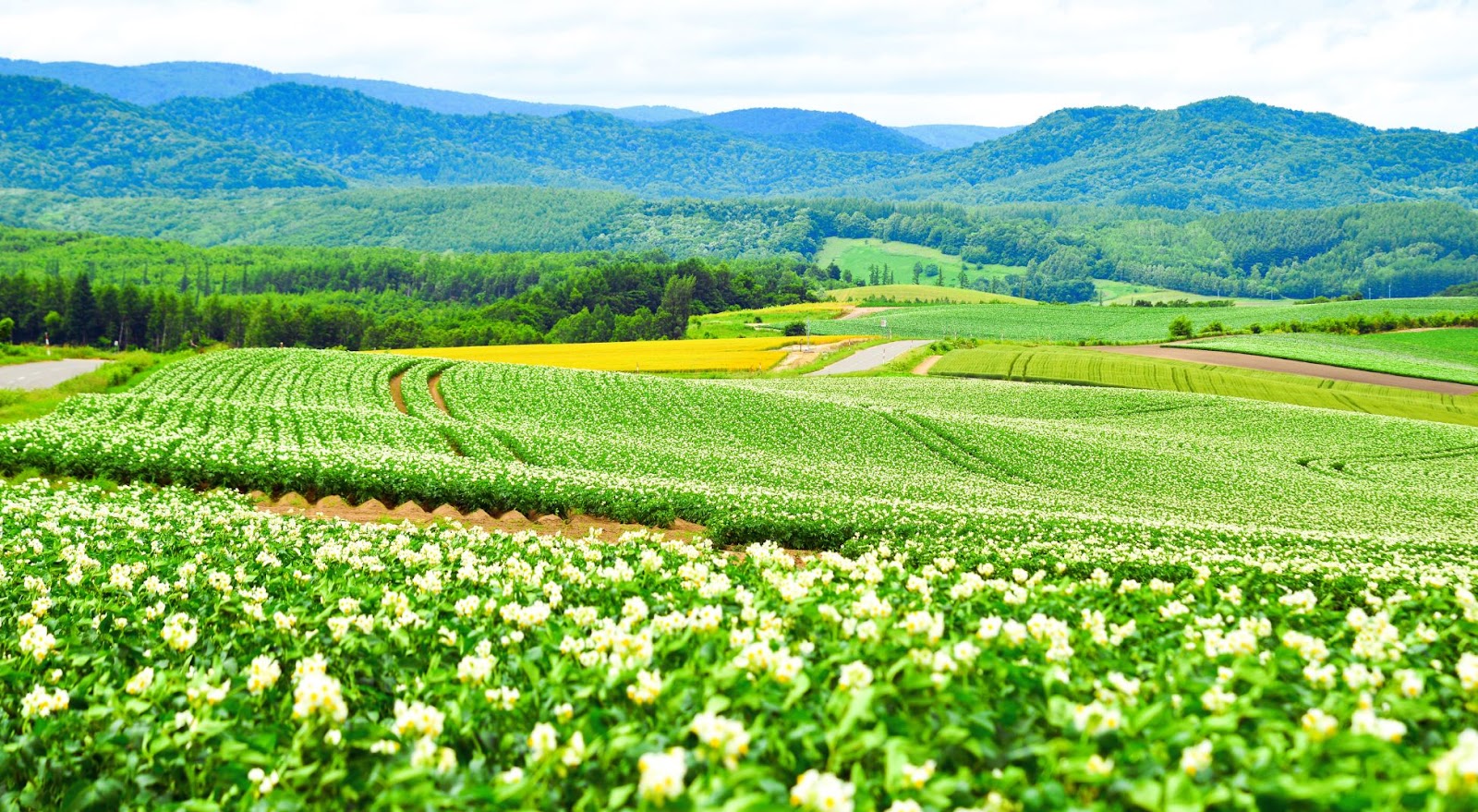 Summer brings hot and humid weather to Japan, especially in cities like Tokyo. The rainy season in Japan (tsuyu) passes relatively quickly, arriving in early June and ending in mid-July. Still, with temperatures sitting around 78°F in June and 84°F in July, it does leave the air feeling sticky. And once it passes, the heat only rises in many cities, hitting as high as 90°F in August.
But visitors can avoid the worst heat by heading south to the beautiful beaches of Okinawa or north to high-altitude regions like the Japanese Alps and Fuji Five Lakes, which are also great spots for avoiding the wet weather.
Best Time to Visit Japan for Beaches and Festivals 🏖️
Fall (September to November)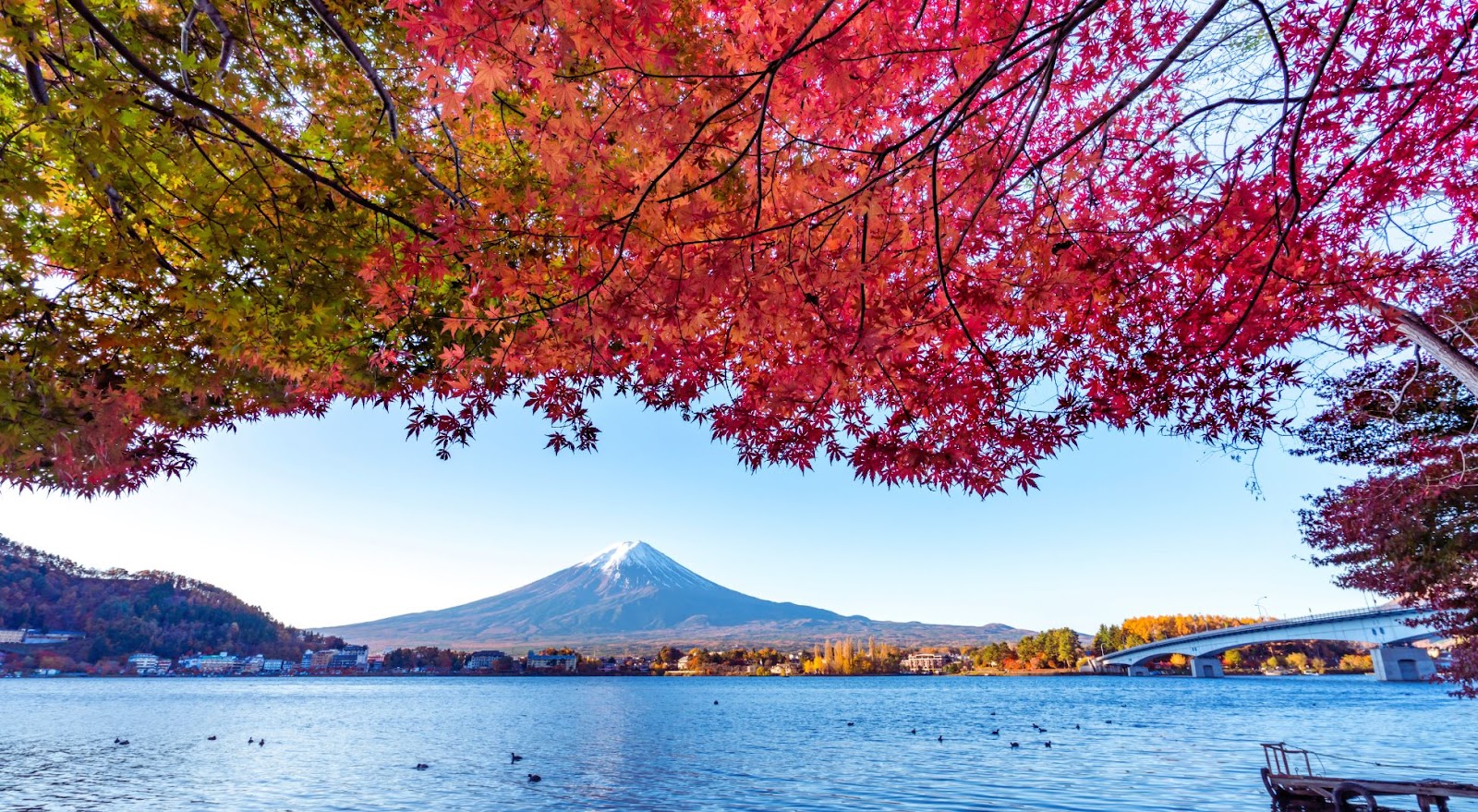 Autumn brings the vibrant colors of fall to the islands of Japan. Bright yellows color popular walkways like Ginkgo Avenue, while parks and temples are set ablaze with fiery bursts of reds and oranges. Though the summer heat still lingers in September, it eases from October, with comfortable temperatures ranging from around 71°F in October to 61°F in November. Evenings can drop as low as 49°F, and while there may be some rainy days, generally speaking, fall is mild and dry, which makes it an excellent time to get out and visit Japan's mountains and shrines.
Best Time to Visit Japan for Fall Foliage 🍂
Winter (December to February)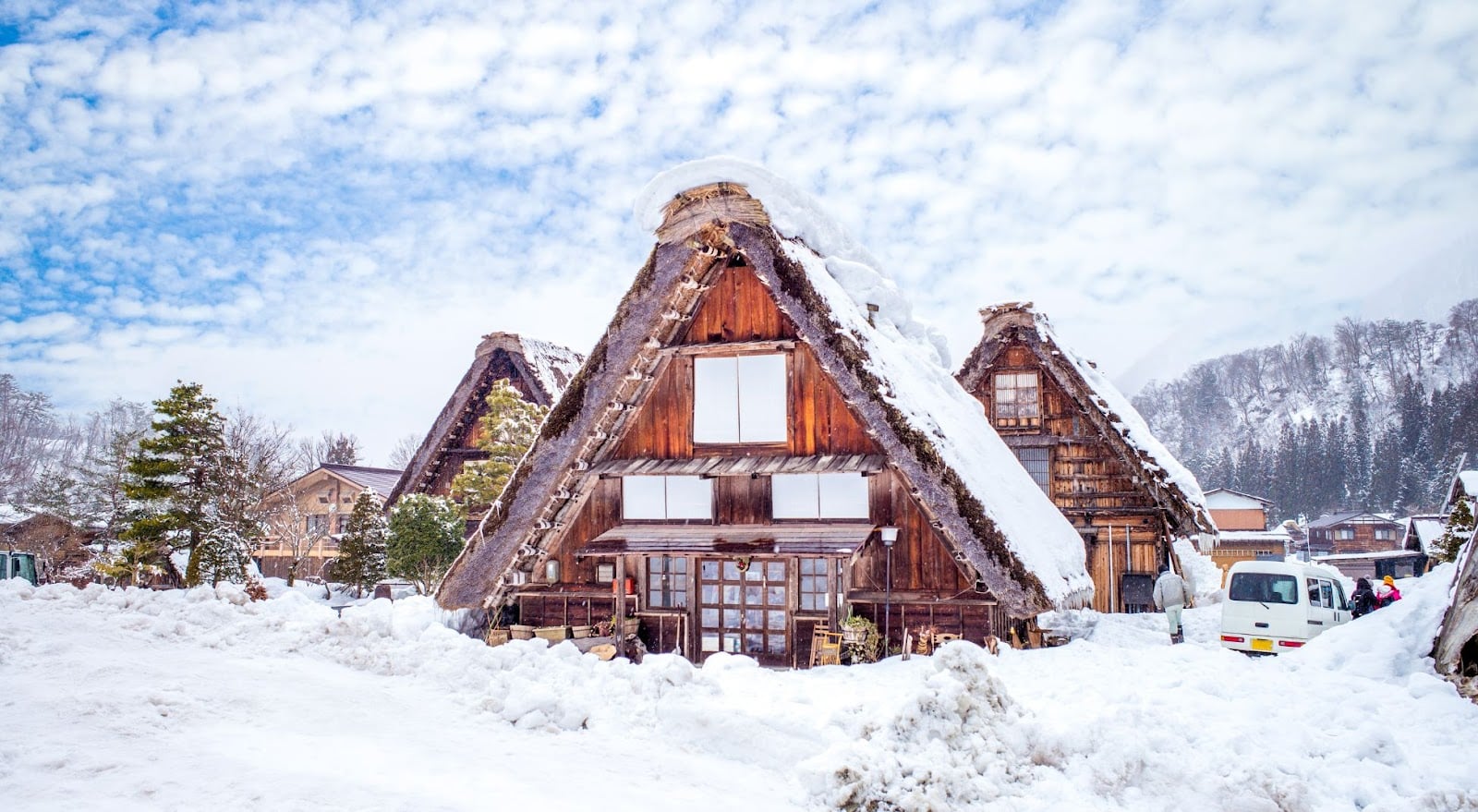 The coldest time of the year is just that in Japan: cold. Temperatures range from 30°F to 52°F. But make no mistake—winter is not without its charms. Winter is the perfect time to experience Japan's famous onsens (hot springs) and relax while enjoying the beautiful scenery. The mountains provide plenty of snow for fun activities like skiing and dogsledding. And though winter is synonymous with darkness, illumination festivals keep Japan's landscapes bright and cheerful. But travelers must remember to bring their functional winter coats to stay warm while immersing themselves in Japan's winter wonders.
Best Time to Visit Japan for Winter Fun and Relaxation ❄️
Japan's Most Popular Annual Events
If you want to plan your trip around a special time of year, then consider visiting during one of the many joyous celebrations known as matsuri, or festivals. These annual events contain decades and centuries of history, promising dazzling displays of tradition, color, and festive spirit. Trust us when we say cherry blossoms are only the start of the magic. With fun matsuri for every season, no time is a bad time to visit Japan.
Cherry Blossom Festivals (March/April)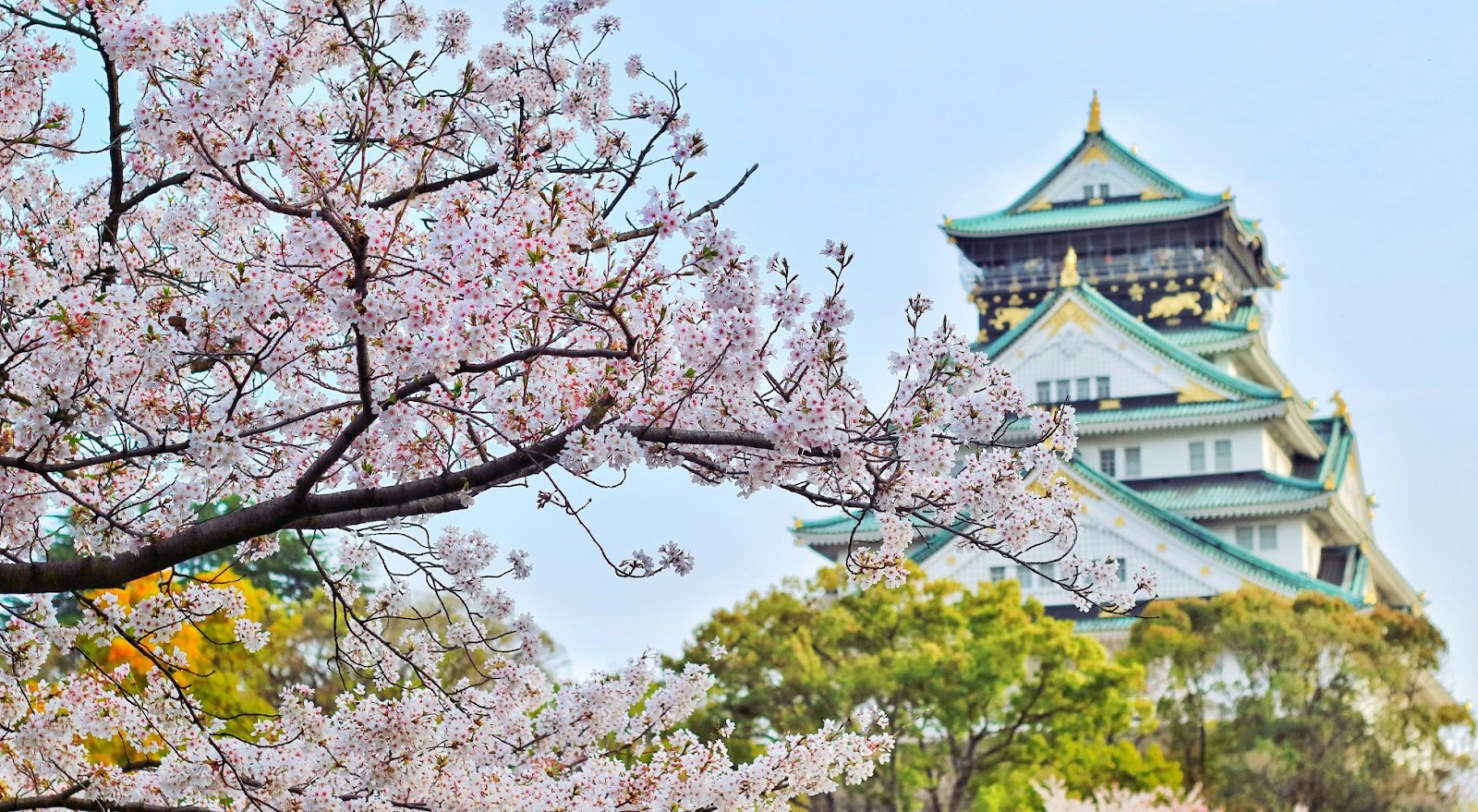 By far, the most popular time in Japan is spring for one particular reason: the cherry blossom festivals. Known as hanami, or literally "viewing flowers," these events run from late March to early April. However, cherry blossoms can bloom as early as January in the southern parts of Japan and as late as May in the north.
The timing varies by year, but the ​​Japan Weather Association and Japanese Meteorological Corporation provide forecasts for hanami hopefuls to monitor for more definitive dates. If you're in town during this time, the best places to see the cherry blossoms are Ueno Park in Tokyo, Nijo Castle in Kyoto, and Osaka Castle Park in Osaka. Wherever you go, you can enjoy scenic picnics, bustling food stalls, cultural music, and joyous celebrations throughout Japan.
Fussa Fire Festival (June)
Fireflies in Japan, where they're called hotaru, hold an important significance in Japanese culture. They're thought to be the souls of soldiers who died in war and a symbol of passionate love. So, any sighting of these beautiful creatures is always a treat, let alone the sight of hundreds lighting up the night sky. But that happens every summer in Fussa, just an hour outside Tokyo.
This unmissable summer event sees the night sky lit up by more than 500 fireflies at Hotaru Park. The best time to view the fireflies is between 8:00 and 10:00 p.m., and because it's a popular event, it's best to arrive early. Accompanied by creative street stalls, tasty food kiosks, and captivating live performances, the Fussa Firefly Festival promises unforgettable experiences and one memorable summer night.
Gion Matsuri (July)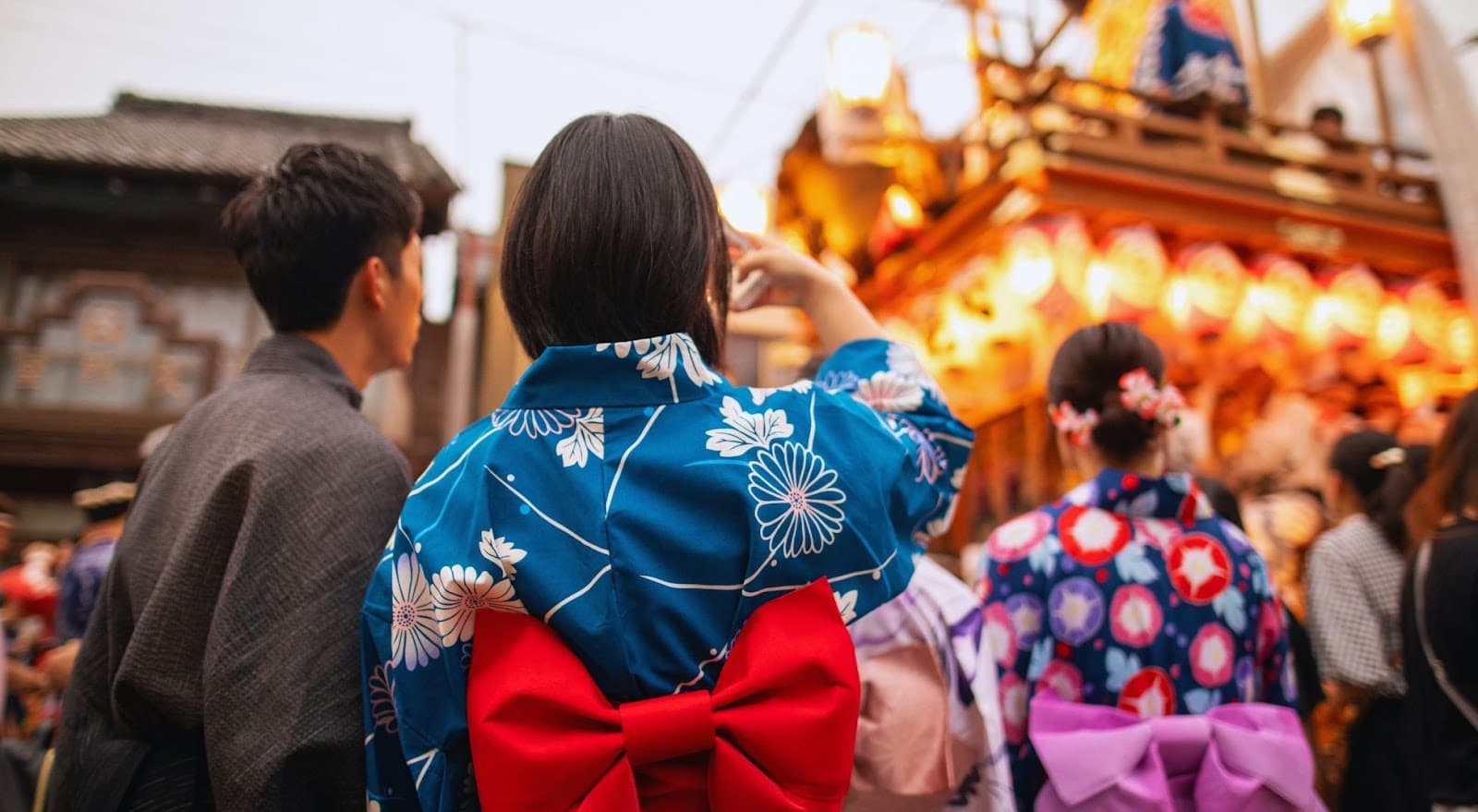 Arguably the biggest festival in Japan, Gion Matsuri is a month-long event at the height of summer in Kyoto. Held in the city's famous Gion district, the festival features several events, but its main attraction is the parade of floats (Yamaboko Junko) on July 17 and July 24.
The nights leading up to these events are filled with excitement. Visitors can wander the pedestrian-only streets, trying out barbecued chicken and Japanese treats at the night stalls, or visit the traditional homes opened to the public to showcase family heirlooms (also known as Byobu Matsuri). The festival is free, but you can pay for special seating for an unobstructed view of this thousand-year-old tradition.
Kishiwada Danjiri Matsuri (September)
The most famous cart-pulling festival in Japan, Kishiwada Danjiri Matsuri, occurs in Kishiwada, Osaka. During this event, ornately carved floats weighing several tons are hauled through the city streets by hundreds of men. Loud, flashy, and joyous, it's considered the prefecture's wildest party. The entrants, teams from all 34 neighborhoods of Kishiwada, race one another through the city streets for glory.
The celebrations are split between September and October, with the more famous event occurring in September, though the second one in October holds more danjiri (wooden carts). Visitors enjoy no entry fee to watch this spectacular parade bring the streets of Kishiwada to life.
Mount Takao Autumn Leaves Festival (October to December)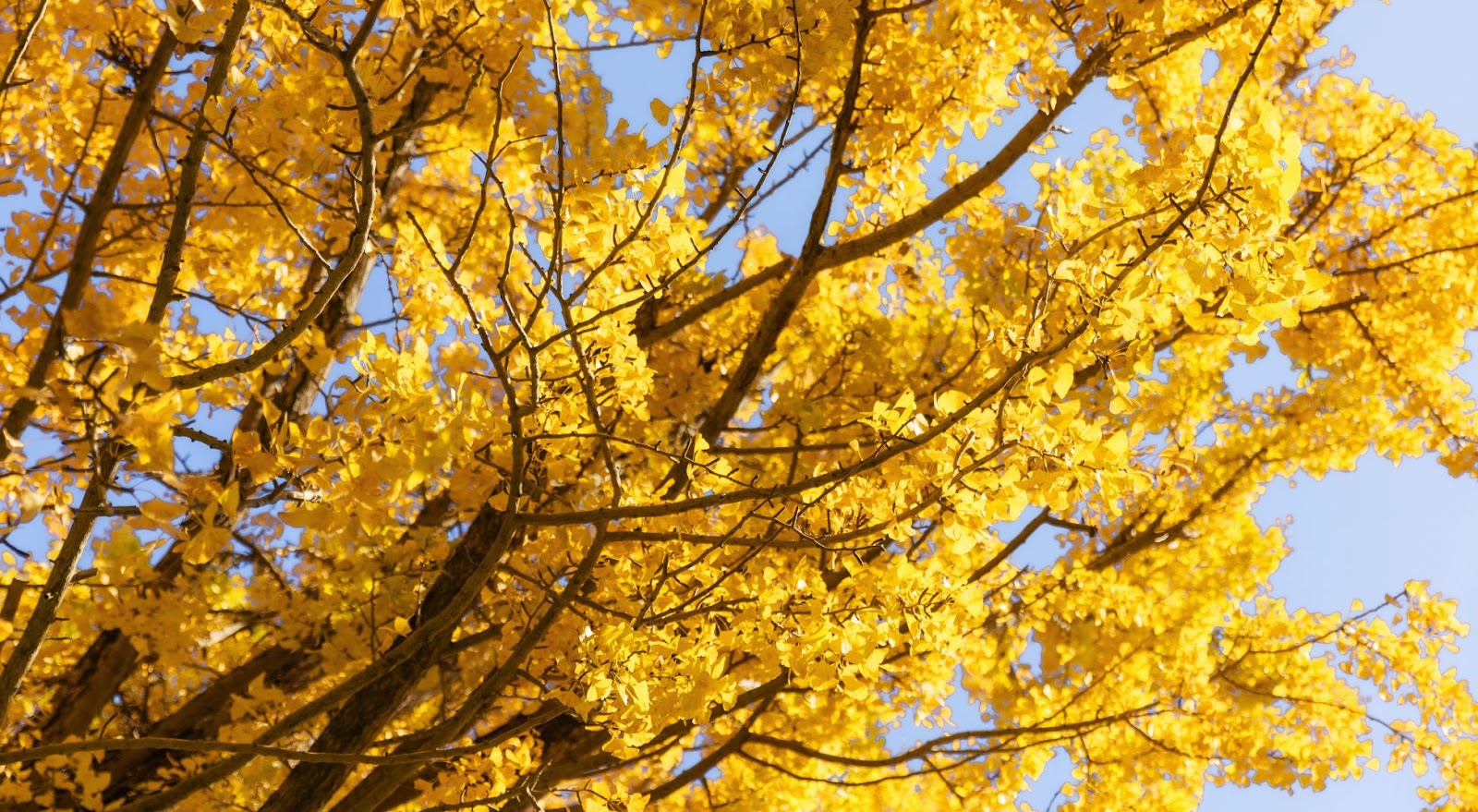 One of the most magical times of the year is when vibrant fall colors make their debut all over the country. And just like hanami in the spring, momijigari, or hunting autumn leaves, is a popular pastime in the fall. The festival at Mount Takao celebrates this special time of year with various performances held at Kiyotaki Station at the base of the mountain. Visitors can watch taiko drumming, musical recitals, and festival dances. But between performances, the must-do activity is riding up the steep mountain on the scenic cable car to appreciate the changing of the seasons.
Sounkyo Ice Festival (January to March)
Hokkaido's winters may be known for their harsh temperatures and dark nights, but this amazing festival celebrates the beauty of the region's snowy landscapes with illuminated ice sculptures. From late January to mid-March, Sounkyo in the Kamikawa District becomes a winter spectacle. Explore ice sculptures painted in rainbow colors, climb frozen waterfalls, and watch fireworks displays light up the night sky. Admission for the festival is just ¥500 (under $4 USD)—a small price to pay to experience this magical event.
Yuki Matsuri (January/February)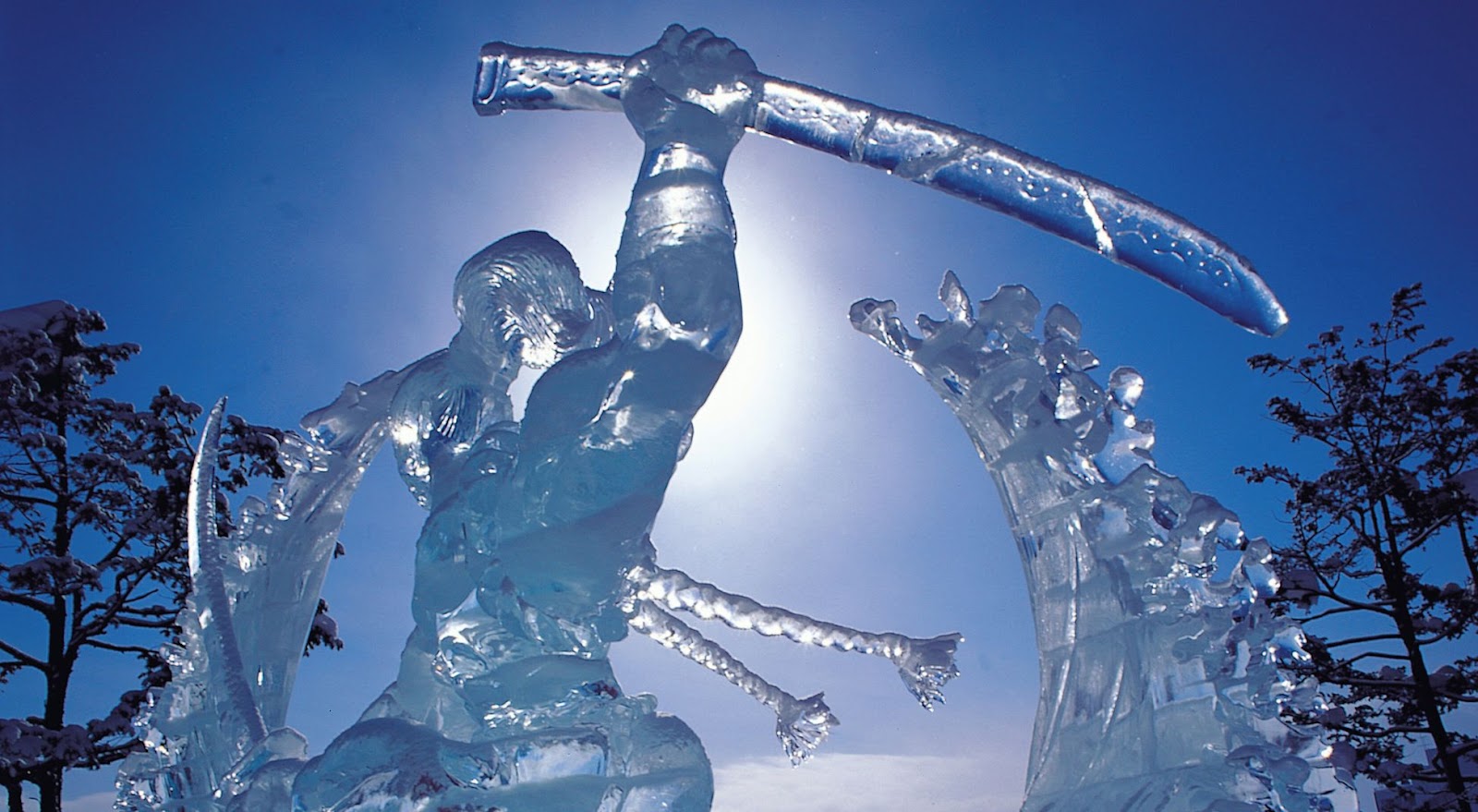 The Sapporo Snow Festival, Yuki Matsuri, is one of Japan's most popular winter events, with over two million visitors. From a small display of ice sculptures created by junior and high school students in the 1950s, it's grown into a massive event spanning three sites for seven days. Snow sculptures, ice sculptures, snow slides, and more dot the site alongside food and souvenir stalls.
Every night, the sculptures are illuminated to make a dazzling display. Paired with concerts and events throughout the week, there's always something to see or do at the Sapporo Snow Festival. Best of all, admission is free, so visitors of all ages from all over the world can enjoy this whimsical winter wonderland.
Know the Best Time to Go
Having the best trip of your life can all come down to timing. Thankfully, you don't have to worry about that too much when planning your trip to Japan—the changing seasons bring a rotating door of events and fun occasions to experience year-round. But, with that said, the heart wants what it wants. So whether it's low prices or fun festivals, know the best times to visit Japan for whatever your heart desires.
The Best Time to Visit Japan for Low Prices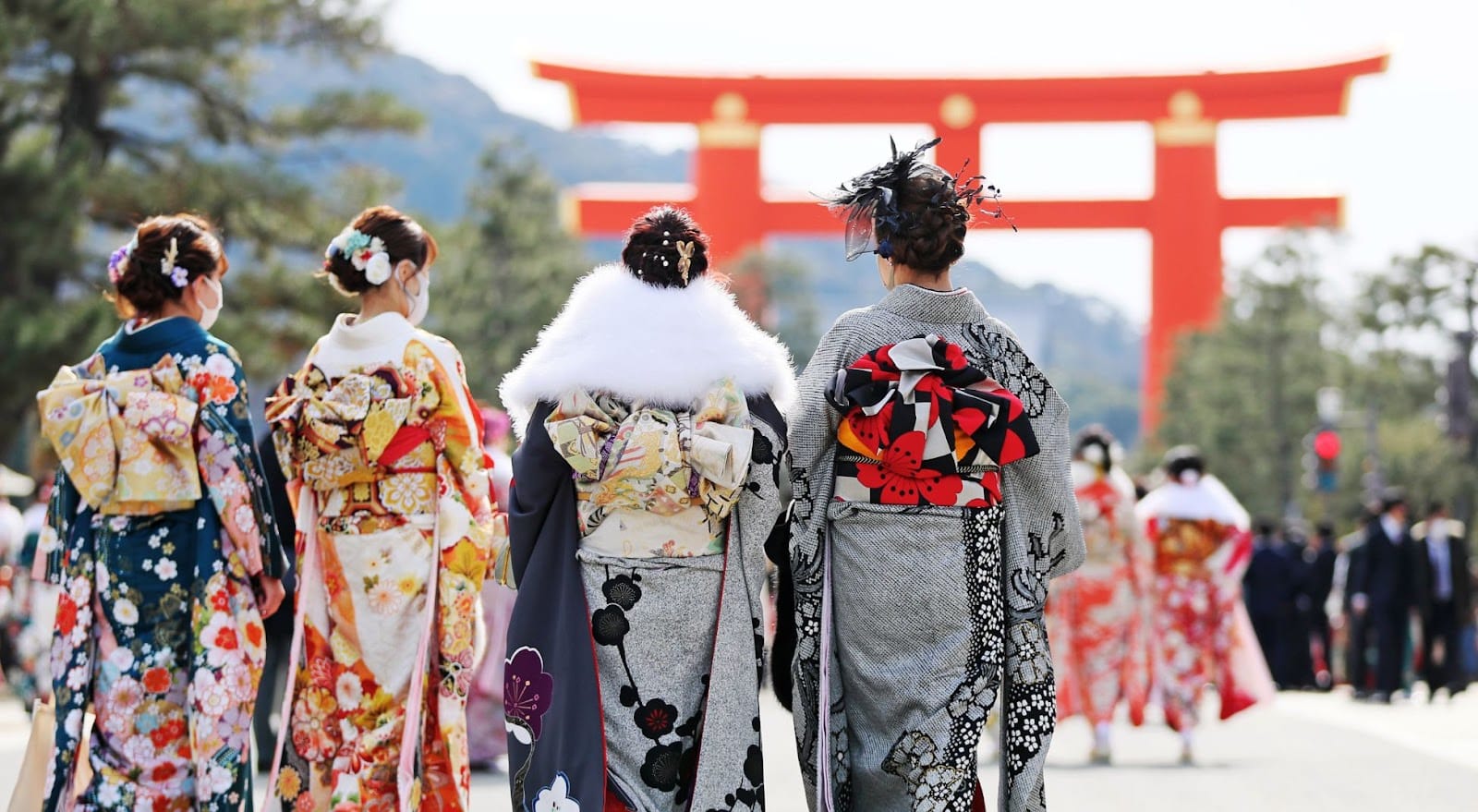 Japan has a reputation for being a pricey destination. But even with that flashy price tag, budget travelers can save money with careful planning, and part of that planning is going at the right time. That time would be the low season, January to March, when you can find great deals on airfare and hotels. It also has the added benefit of fewer crowds, though the temperatures can be quite chilly in some regions of Japan. Shoulder season—from May to June, after cherry blossom season, and September to October, before fall comes into full swing—also presents a more economical time to travel while letting you take advantage of milder weather.
The Best Time to Visit Japan for Fewer Crowds
Avoiding the crowds is as simple as visiting Japan outside of the most popular times to travel. While this means missing coveted events like cherry blossom season or the changing leaves in autumn, on the flip side, travelers can enjoy famous sites free of the normal crowds. Japan's rainy season is perfect for this. The humid air and wet drizzles tend to discourage people from going out and exploring during this time.
But if a little wet weather never stops you from adventure, there's no better time to visit and explore Japan's parks, temples, and shrines, except for maybe winter. After the holiday crowds disperse, Japan gets quiet between January and March, allowing for relaxing onsen town visits and fun winter sports shenanigans.
The Best Time to Visit Japan for Good Weather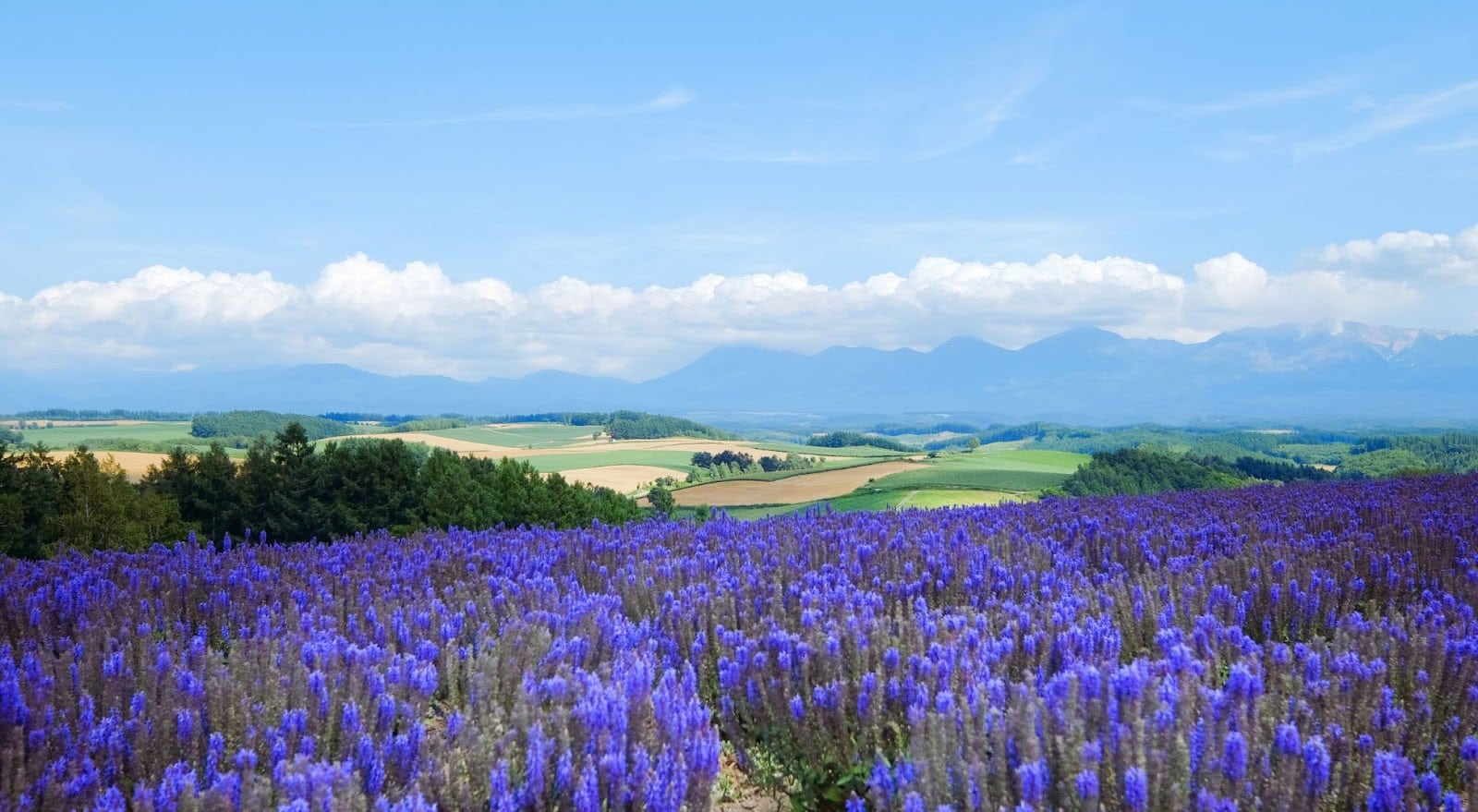 Japan's big personality has always seemed incongruous with its size. The same holds true for its weather. All throughout the country, you'll find varying temperatures and landscapes, but the consensus for the best time to visit Japan for the best weather is from March to May and September to November. During these times, you escape the frigid temperatures of winter and the rainy humidity of summer for sunny skies, mildly nippy breezes, and temperatures ranging between 50°F to 70°F highs.
But you don't have to confine your travels to only the mild weather of spring and fall. Even during what some consider to be the worst times to visit Japan, you can have a fantastic trip depending on what you want to do. All one has to consider is location. For those who can't take the heat (and who would want to?), the cooler mountains in Hokkaido are the perfect spot to explore the outdoors during the summer. Similarly, the breezy beaches in Okinawa offer a welcome respite from the summer heat. In winter, onsen towns promise steamy spots to stay warm, while the subtropical climates of southern Japan let you avoid the snow entirely.
The Best Time to Visit Japan to See Cherry Blossoms
The dates for this special time of year can vary depending on the weather and location. But just as a warm front rises from south to north, cherry blossoms bloom in a similar pattern, from as early as January in Okinawa to as late as May in Hokkaido. After mild winters, the cherry blossoms will bloom earlier, while more frigid temperatures hold them off for longer.
But if you're planning a trip to see this beautiful sight in person, the best time to visit Japan is between late March and early April. During this time, the central parts of Japan, like Tokyo and Osaka, are colored pink with sakura blooms. Visitors may even be treated to a sakurafubuki (cherry blossom snowstorm) when the wind scatters the sakura blossoms on the breeze.
The Best Time to Visit Japan for Festival Season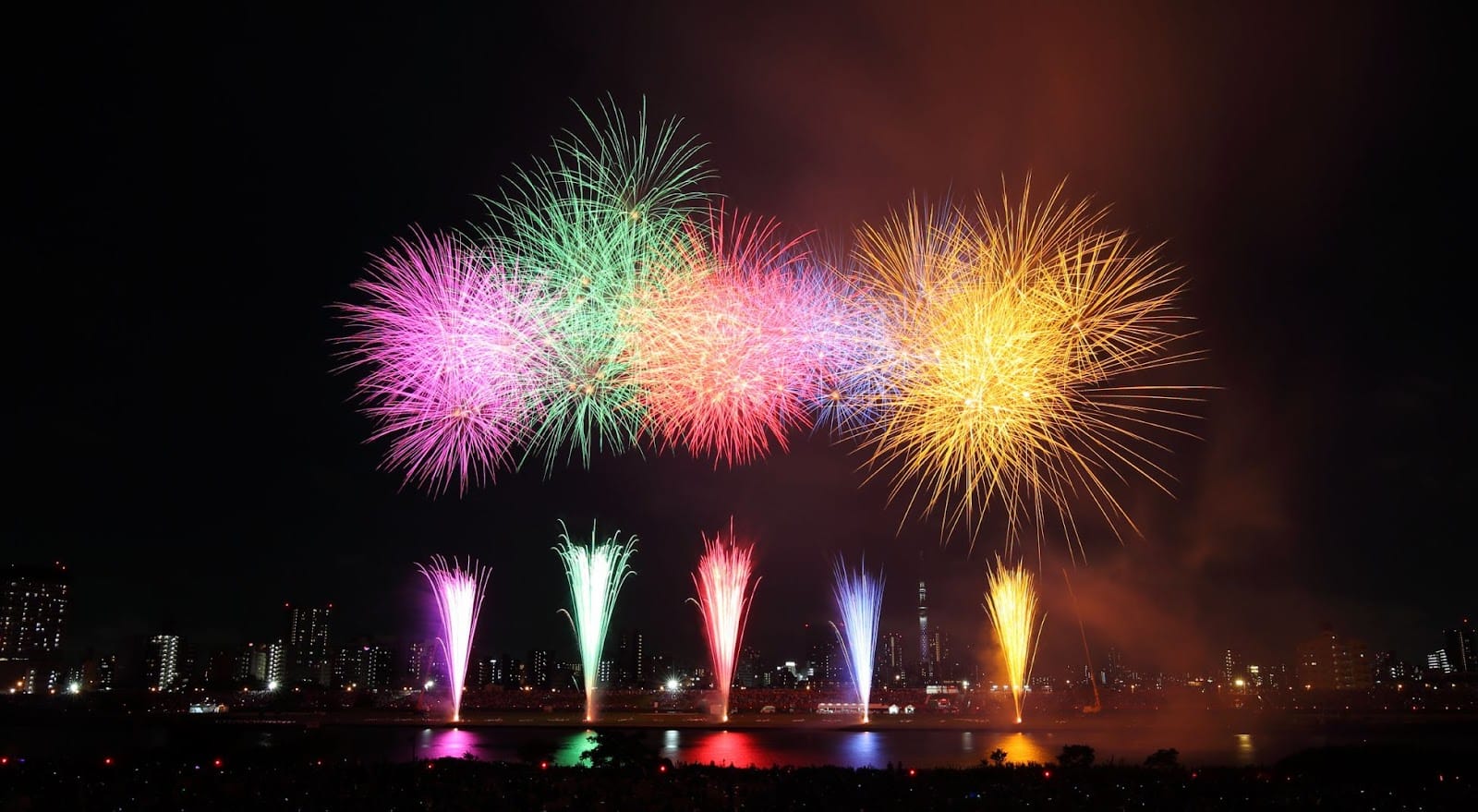 Japan's festivals run throughout the year, offering unique experiences, from hanami in the spring to momijigari in the fall and from summer fireflies to winter ice sculptures. But, if you want to travel to Japan amid the height of festival season, there's no better time to go than summer, when celebrations kick into high gear.
The months of July and August see hundreds of festivals occur around the country, from dance festivals during Obon to Tanabata matsuri (star festivals) on the seventh day of the seventh month. Gion Matsuri is easily the biggest summer festival, with lively street parties and elaborate parades filling the streets of Kyoto. But whether you're in the mood for bright lights, dazzling displays, or magical moments, you can find beautiful and elaborate revels throughout Japan during the summer festival season.
Japanese Public Holidays and Occasions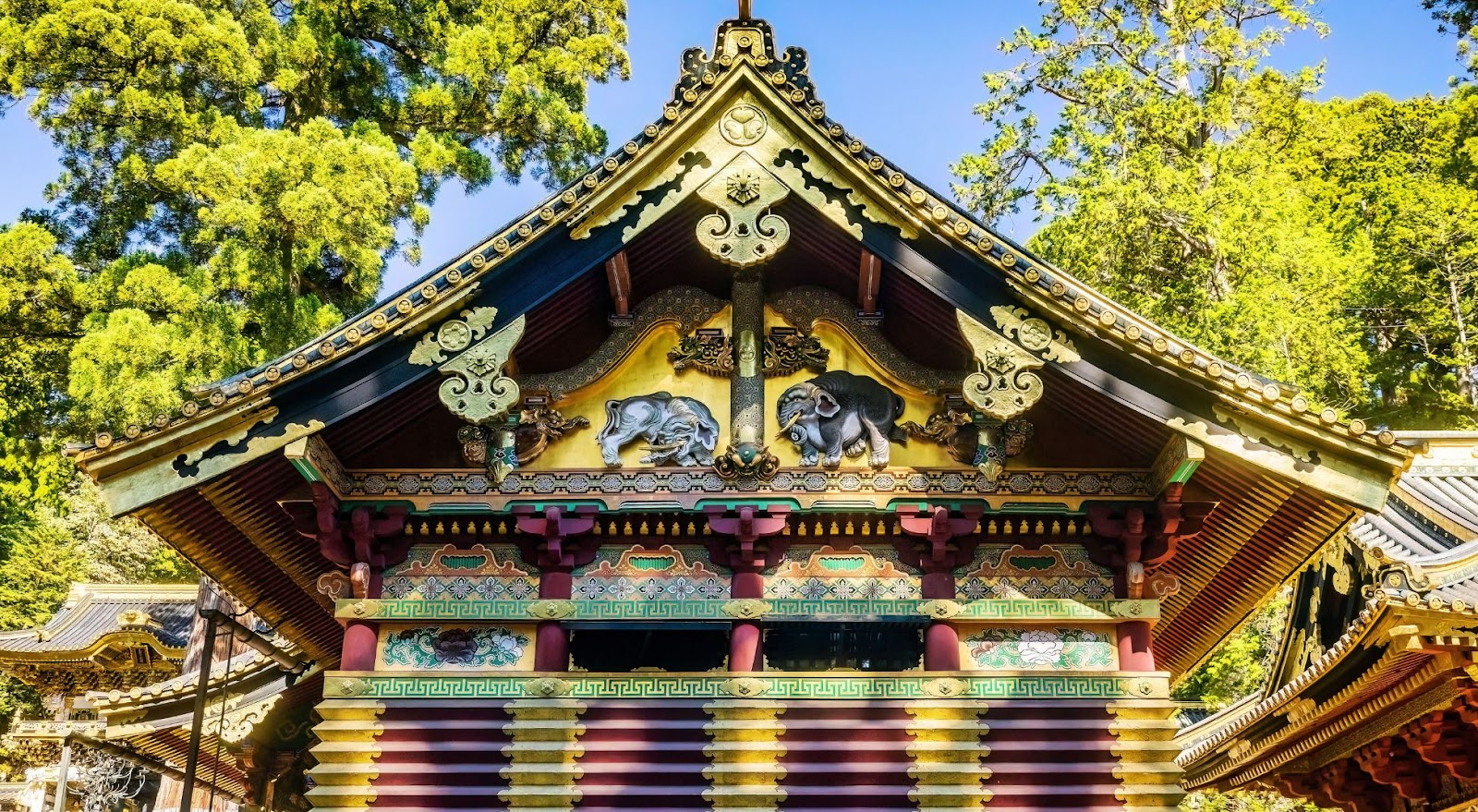 Known as Golden Week, late April to early May can be a very busy time to visit Japan. This is the national week of vacations for locals, which often translates to crowded attractions, parks, and public transport. However, as so many locals head out of the cities and into the countryside for their week off, this could be the perfect time to explore cities like Tokyo while they're less crowded.
If you're looking to travel during the school summer break, it's worth experiencing Obon, a family reunion holiday in August. However, if you'd rather avoid the crowds, try to travel before or after.
Want to find the best flight deals for your trip to Japan, no matter the time or even the airline? Get deals delivered straight to your inbox and experience Japan in every season with Next Vacay.
Related Posts