Say hello to the only "seashore" in Pennsylvania. Presque Isle is a 3,200-acre peninsula stretching into the picturesque Lake Erie. But, while it offers year-round fun, the true treat comes alongside the summer heat. Sandy beaches dot Presque Isle's shores, and while you can find some spots along the bay to enjoy, the best beaches at Presque Isle await along Lake Erie.
So, if you're deciding where to spend your perfect beach day in Presque Isle State Park, here are the best beaches to while away your summer days.
Table of Contents
The 13 Best Beaches in Presque Isle
The beaches of Presque Isle are almost exclusively located on the lakeside, offering uncrowded stretches of sand, picturesque views, and some of the best sunsets. So get ready for a fun beach day at one of Presque Isle's best sandy beaches!
1. Beach #1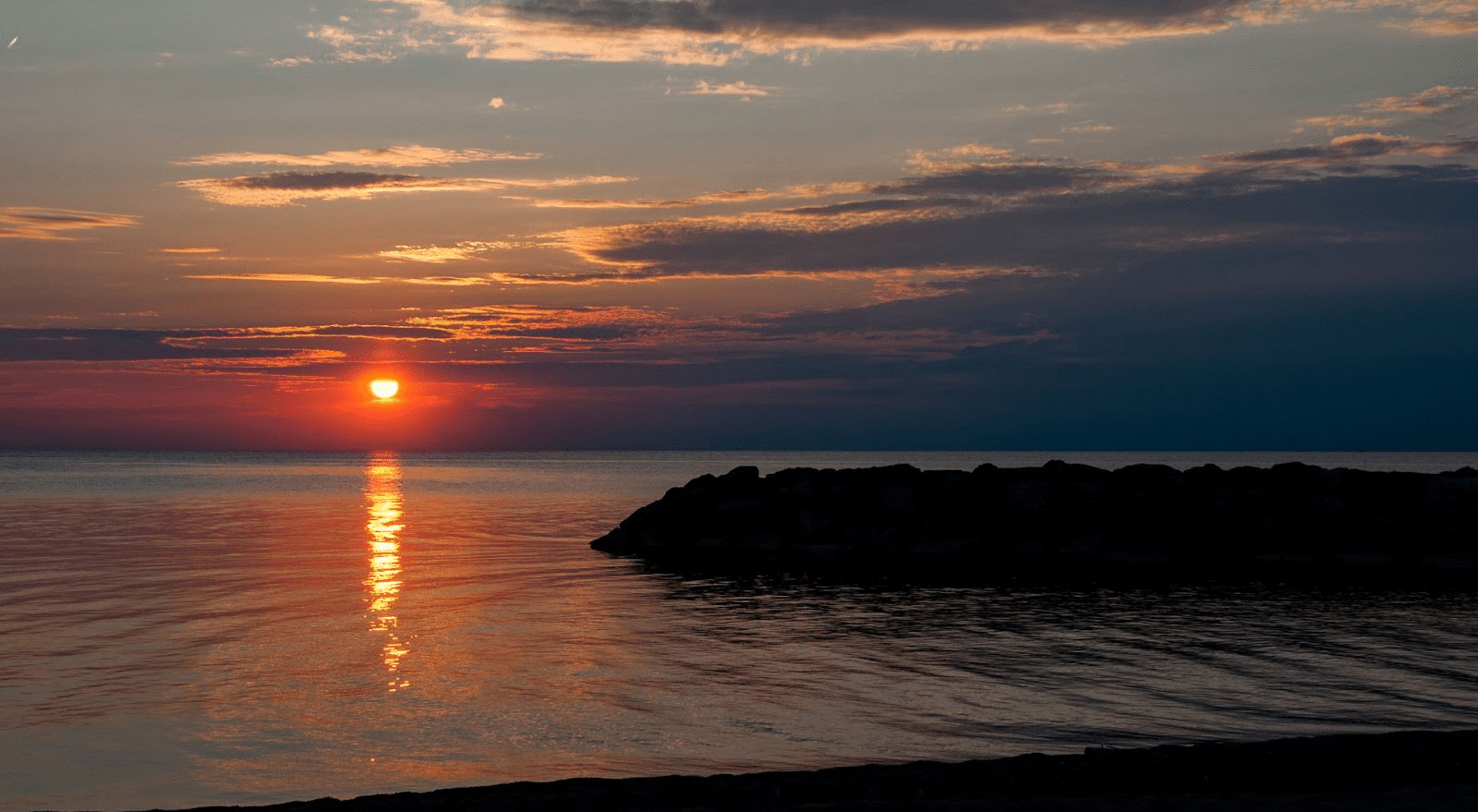 As you might have guessed from the name, Beach #1 is the first beach you come across after entering Presque Isle State Park, and it's one of the most popular. A long stretch of sand guarantees plenty of room to play or just lay out and soak up the sun. You may need to bring a pair of water shoes, though. While the sand at the top of the beach is soft and perfect for sinking toes into, the same can't be said for the rocky sand closer to the waterline, making going barefoot a bit dicey. However, the flat rocks you'll often find littering the shore make great skipping stones.
With so much room to roam, restrooms available, and even a reservable picnic pavilion, it makes sense why Beach #1 is one of Presque Isle's best beaches for fun summer events. Add on its ease of access and gorgeous views over Lake Erie, and Beach #1 is a perfect spot for a quick beach visit and to watch a breathtaking sunset.
2. Beach #3 — Barracks Beach
Contrary to expectations, the next beach in Presque Isle State Park is Beach #3, also known as Barracks Beach. While the parking lot for Barracks Beach is noticeably smaller and the beach quieter, you'll still find plenty of ways to enjoy the sandy shore here, whether it's soaking in the views from the smoke-free beach, hunting for beach glass in the sand, or taking advantage of one of the beach's three picnic pavilions.
Located across Old Lake Road, the scenic pavilions provide a picture-perfect spot for families to host get-togethers and parties celebrating birthdays, graduation achievements, or other fun summer festivities.
Barracks Beach is also the closest Presque Isle beach to Leo's Landing. While not technically a sandy beach, it's still a must-see on your peninsula visit. The Feather Art installation offers gorgeous views over the wetlands and an incredible opportunity to spot some of the area's bird life, including bald eagles, on rare but spectacular occasions.
3. Beach #6 — Lyons Beach
One of the largest and loudest Presque Isle State Park beaches is none other than the third beach found off Peninsula Drive: Beach #6. Or, as it's more frequently called, Lyons Beach.
If you're looking for a beach with it all, look no further than Lyons Beach, which puts the rec in recreation. The wide beach and calm waters make it one of the best beaches for swimming at Presque Isle State Park. On top of that, the sprawling beach holds not one or even two but six sand volleyball courts, in addition to a beach house with changing areas, restrooms, and an oceanfront snack bar.
With all the essential amenities, you could spend a whole day here, from sunup to sundown. So, it's no surprise that Lyons Beach sees lots of activity, with high-schoolers and college students populating the area on weekends for some laid-back fun.
Whichever name it's called by, Beach #6 or Lyons Beach, this large slice of Presque Isle happiness is commonly known as the life of the party.
4. Beach #7 — Waterworks Beach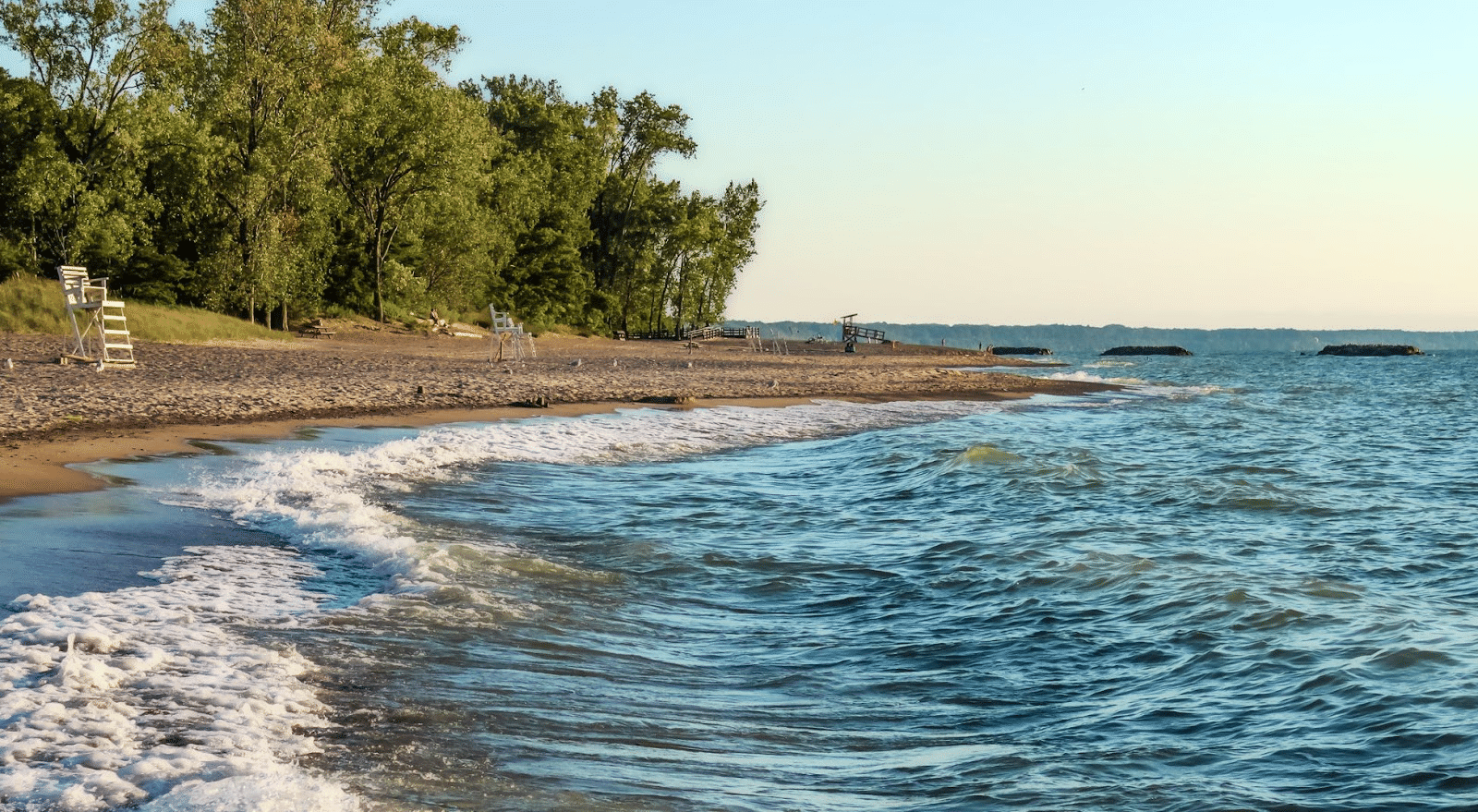 While Lyons Beach may be a popular hangout for the younger crowd, family beachgoers need not worry about where they can find their own sandy patch of shore along Lake Erie because right up the road is Beach #7, aka Waterworks Beach.
The more family-friendly atmosphere is immediately apparent upon arrival, with a large kid's playground located behind the sandy beach. In addition, the beach features picnic facilities, including the Rotary Pavilion, which offers a kitchen and dining area complete with a cozy fireplace.
However, one of the beach's best features is its ADA access. Waterworks Beach is one of only two ADA-accessible beaches in Presque Isle State Park, making it one of the best beaches for disabled visitors hoping to enjoy a beach day at Presque Isle. A ramp leads directly to the water, and the Public Safety Building across the street provides beach wheelchairs for visitors.
Waterworks Beach may not be as big as Beach #6, but it provides a more intimate space and quiet shoreline to relax with your loved ones.
5. Beach #8 — Pettinato Beach
The only other ADA-accessible beach in Presque Isle State Park, Beach #8 or Pettinato Beach, is another popular family hangout thanks to recent upgrades and amenities that make it a one-stop shop for carefree beach days. A food and beverage concession makes it easy to grab a quick snack, but you can also nab some must-have beach packing list items you may have forgotten, like sunscreen.
Greeted by a clean shore and gentle waves, it may be surprising that there aren't more visitors to this unassuming beach. And although it does get some overflow from other, more overcrowded spots, Pettinato Beach remains a fairly quiet spot along Lake Erie.
Of course, for those looking for a bit more fun, Pettinato has that, too, particularly during the summer months. In the past, the beach was the site of a sandcastle competition during the annual Discover Presque Isle celebration. However, this year, the beach will instead host live music and a giant bonfire at the end of July. But on those lazy summer beach days, what better way to honor the beach's past than with a friendly mini-sandcastle competition along the sandy shoreline?
6-10. Mill Road Beaches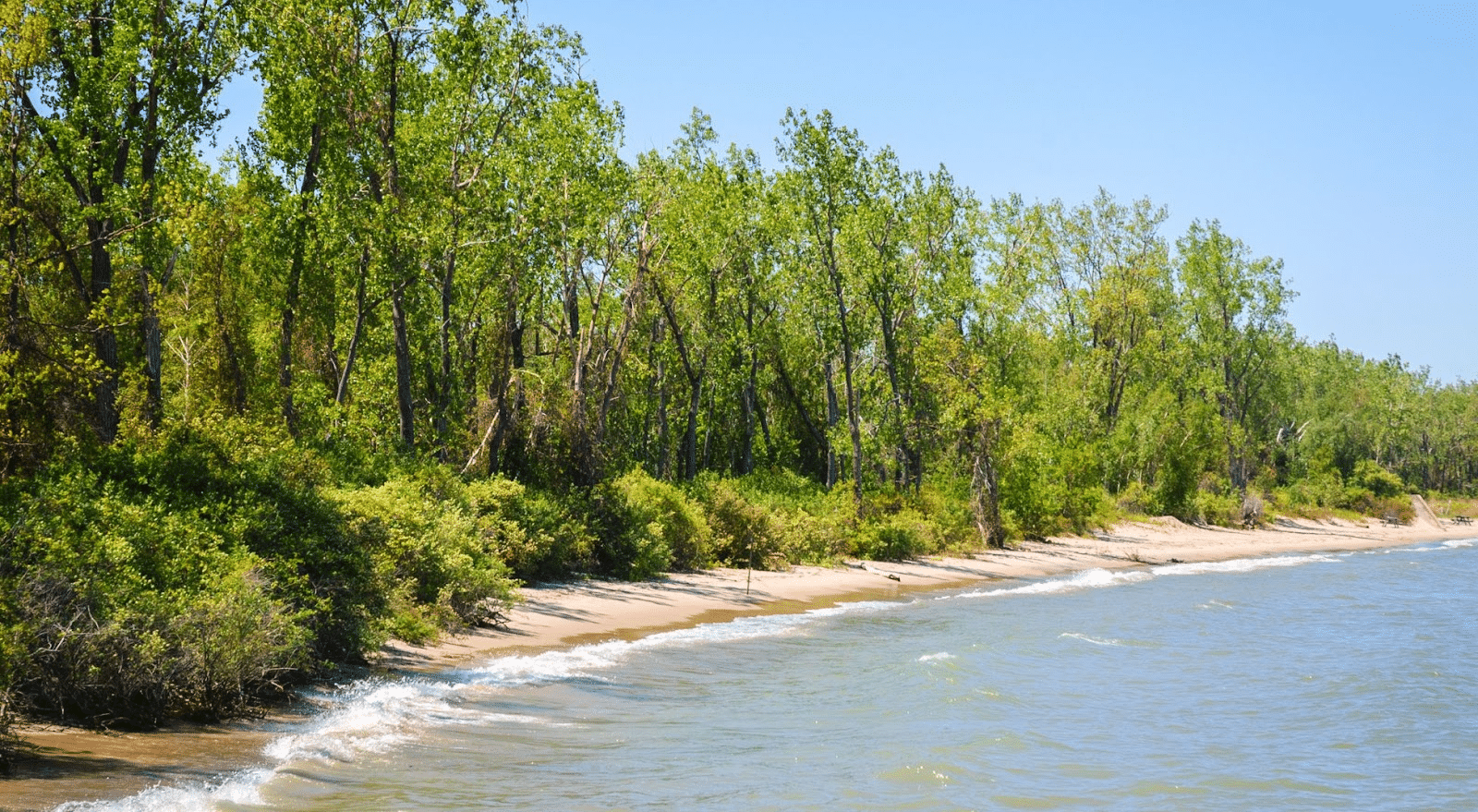 The next few sandy beaches found along Lake Erie take quiet, scenic shores and run with it along this next stretch of coast. Located off of Peninsula Drive, the Mill Road Beaches encompass five separate beaches: Stone Jetty Beach, Saw Mill Beach, Short Jetty Beach, Ainsworth Beach, and Goddard Beach.
The Mill Road Beaches often get lumped together because the same rules and facilities apply to all five beaches. Here, you won't find any convenient picnic pavilion for your next gathering or any of the surf swimming that the other beaches in Presque Isle State Park are famous for. Instead, with no swimming, no concessions, and no smoking, the Mill Road Beaches are perfect for taking in the unspoiled shorelines with a relaxing beach stroll, a scenic picnic, or simply a good book.
If you're looking for a tranquil place to take in a Lake Erie sunset or enjoy the beach sans the crowds, then the Mill Road Beaches are the perfect place to roll out a blanket or pull up a chair and enjoy your afternoons undisturbed.
11. Beach #9 — Pine Tree Beach
The lack of parking shouldn't keep you from enjoying what amounts to another gorgeous beach in Presque Isle State Park. Beach #9 is also called Pine Tree Beach and is another prime example of the park's natural beauty. The large sandy beach offers enchanting views of Lake Erie set amid gentle waves lapping at the shore.
Restrooms and a reservable picnic pavilion ensure you have your basic needs met. In addition, picnic tables and charcoal grills dot the shaded area behind the beach, perfect for a bring-your-own picnic.
On top of the typical beach amenities, Pine Tree Beach also sports access to a multipurpose trail and Sunset Point. The trail winds through the park, promising a scenic break from the beaches and a closer look at the best of Presque Isle State Park, including lovely wildflowers and exciting bird-spotting. As for Sunset Point, you may want to stick around for sunset to catch one of the most photogenic and spectacular sunsets from the Lake Erie shore.
12. Beach #10 — Budny Beach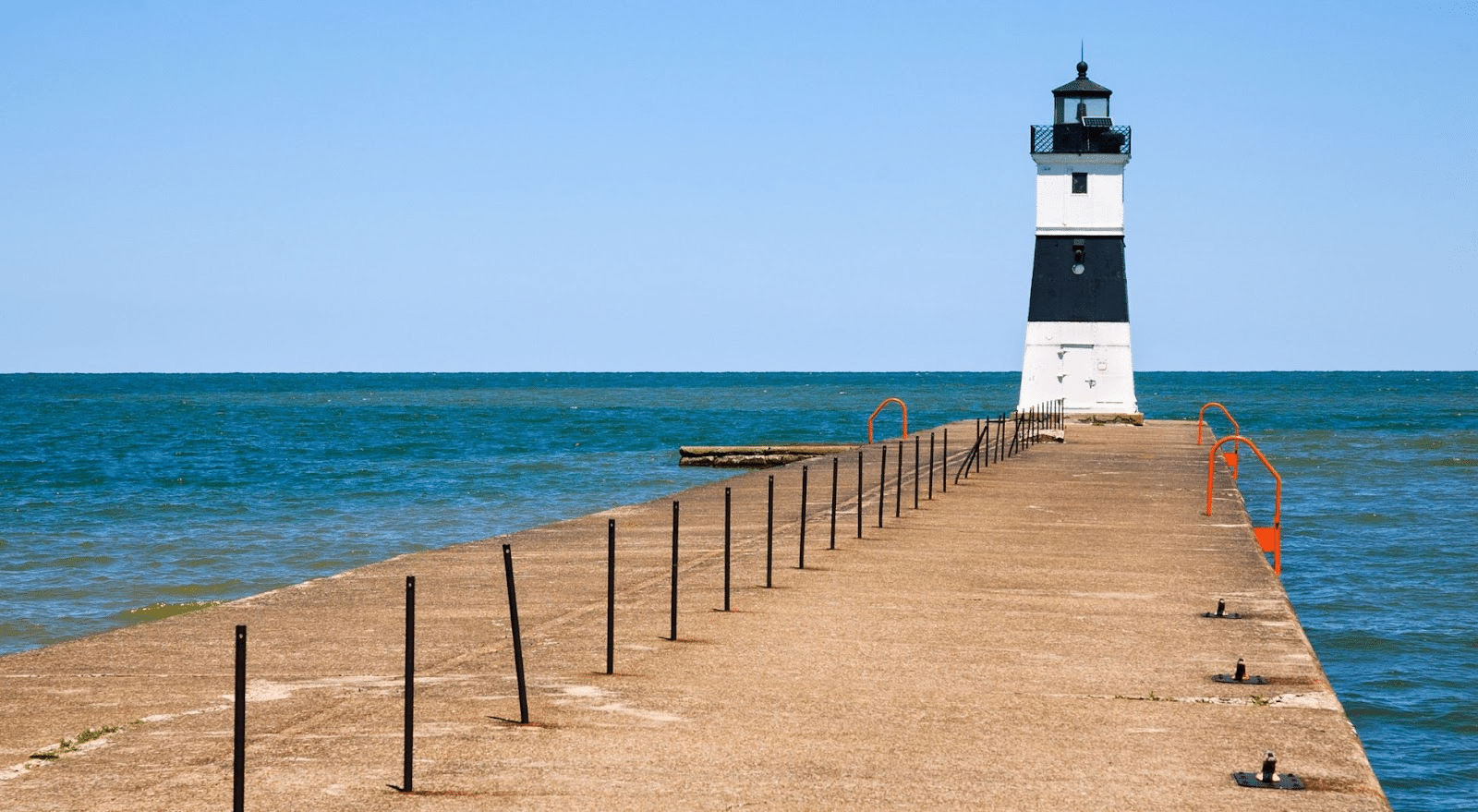 A little up the road from Beach #9 lies Beach #10. Also known as Budny Beach, this is easily one of the best beaches at Presque Isle State Park.
Budny Beach has everything you need, from beach features to fun activities for an incredible all-day beach experience. A beach house and snack bar make changing and snacking easy, while the location makes Budny Beach remarkable.
Nestled between Sunset Point and Gull Point, visitors to Budny Beach have quick access to both for a fun shake-up to the usual beach day. Around the Sunset Point area, windy days have earned it another nickname, Kite Beach. Windsurfers take to the water while children and adults fly colorful creations on the shore, creating an eye-catching display of colors filling the sky. Meanwhile, on the opposite side to the east, Gull Point Trail awaits. The most challenging trail in Presque Isle State Park, nevertheless, it promises a journey through delicate habitats and a beautiful ecosystem for a must-see hike.
13. Beach #11 — Kohler Beach
Finally, at the end of it all, visitors come to Kohler Beach and the last stop on your tour of Presque Isle's best beaches. However, just because it's located furthest from the park entrance, Kohler Beach is far from an afterthought for many who make their way to Presque Isle.
The wide beach is accompanied by a playground and beach house, containing everything from snack concessions to restrooms, so you can spend all day here. And for guests with children, that prospect may be too good to pass up, thanks to the water at Kohler Beach.
Protected by Gull Point, the waves at this sheltered beach are extra gentle compared to other beaches in Presque Isle, making Beach #11 one of the best beaches for letting kids splash and play and enjoy a picture-perfect beach day. Add on fun summer events like a Sunset Music Series and sandcastle competitions, and it becomes the best beach for a whole host of other reasons too!
Best Beaches at Presque Isle FAQs
Knowing the best beach for your children is all good, but what about where to take your furbabies or enjoy more watersports fun during your beach day? Check out the FAQs below to plan your perfect visit to the best beaches at Presque Isle State Park.
Which Beach in Presque Isle Has Waves?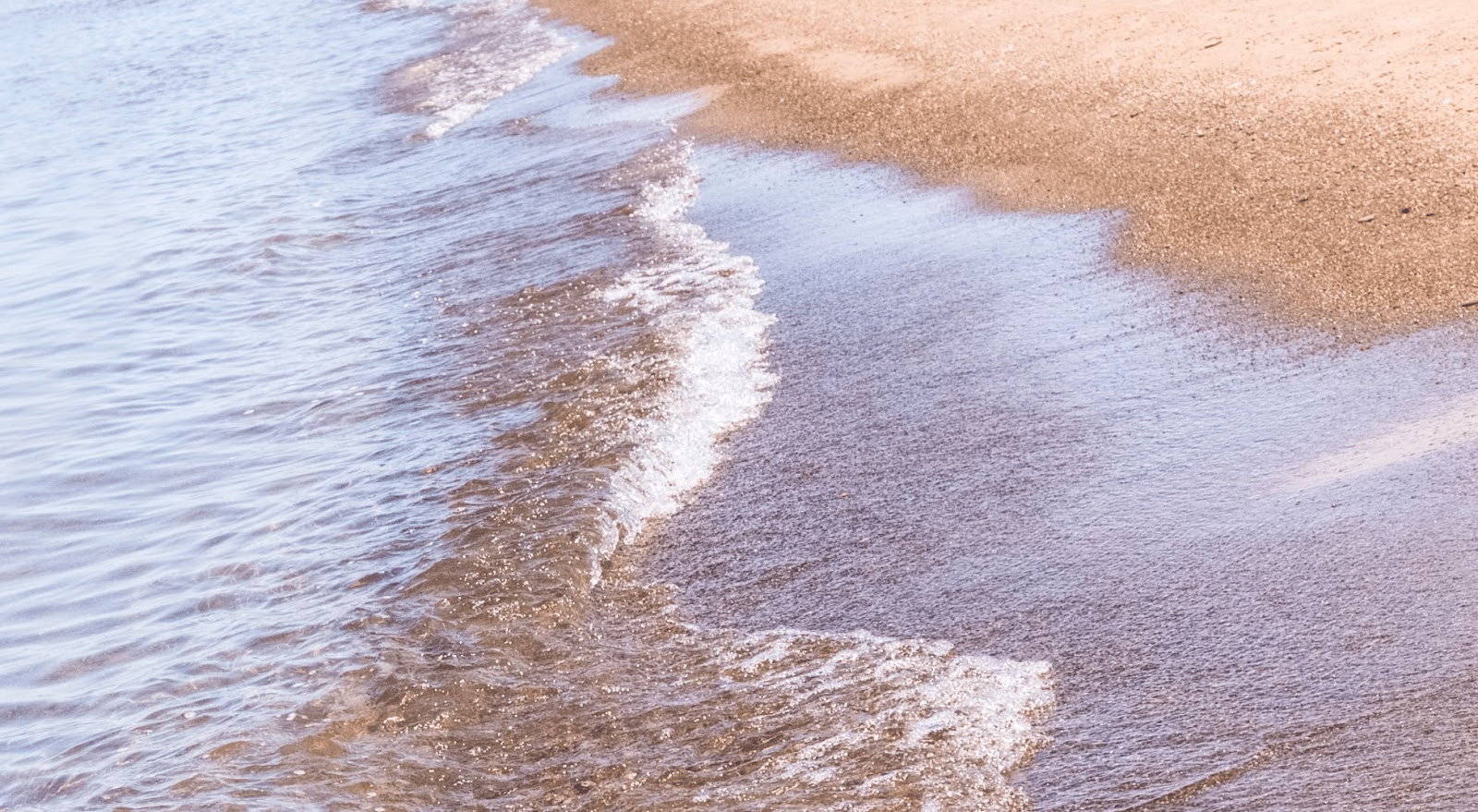 If you're looking for the best waves, head to Beach #10 and the Sunset Point area. Though it's known as Kite Beach, thanks to the kite flyers that often dot the shore, the waves don't disappoint, either. The result is some impressive surf and the perfect scene for some windsurfing fun.
Which Beach Is the Dog Beach at Presque Isle?
All of the beaches at Presque Isle are dog beaches! Dogs are welcome in the park and on the beaches. As long as it's outside the designated swim zones, dogs can play along the sand or splash in the water at Presque Isle. Just remember to keep them leashed!
You'll occasionally see signs and warnings regarding water contamination from toxic algae blooms. Because it can be lethal to pups who ingest it, it's even more reason to keep your pup leashed and watch what they get up to on the beaches.
What Are the Best Beaches at Presque Isle for Watching the Sunset?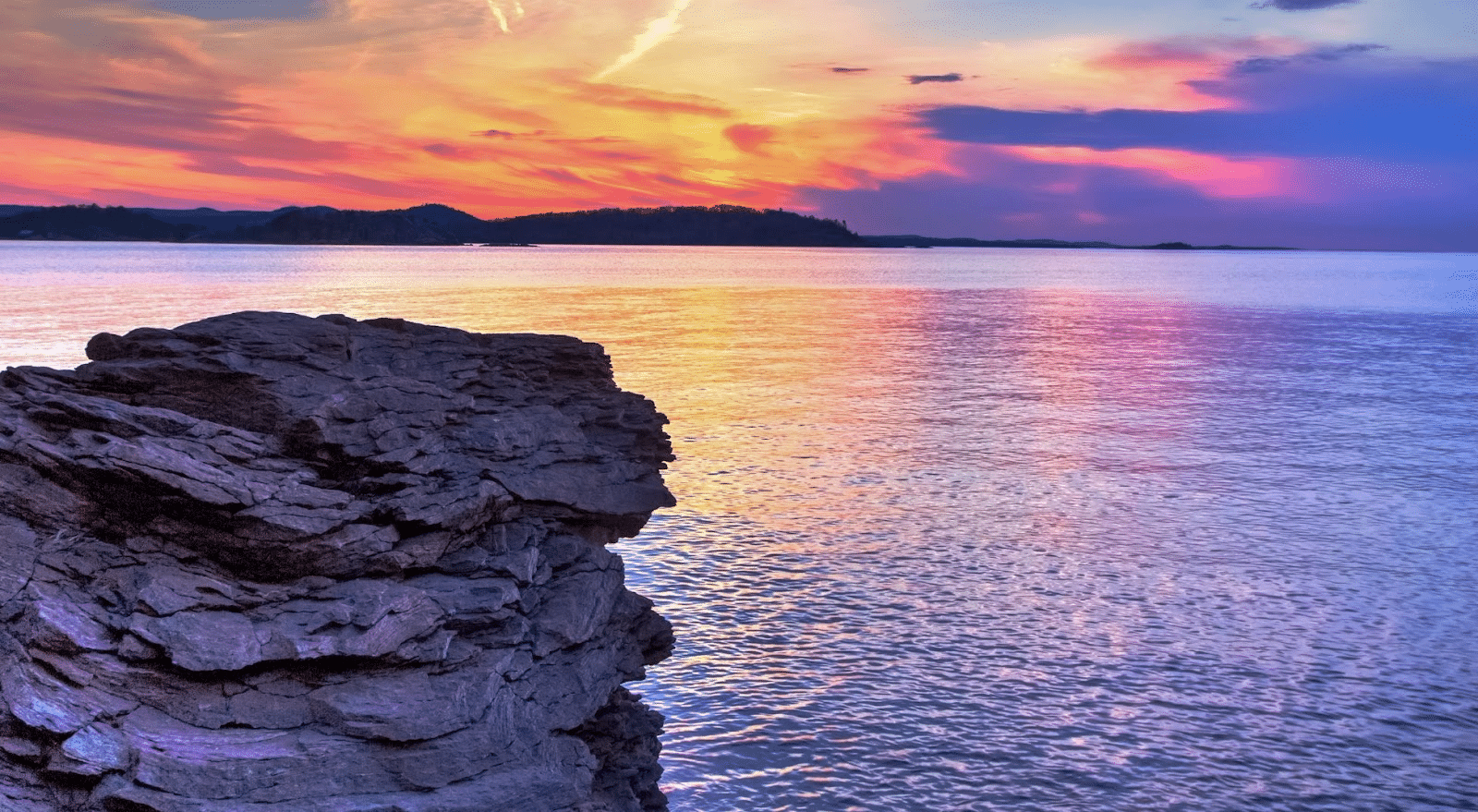 Any beach along the Lake Erie side promises spectacular views of the sunset. If you want a quick peek, head to Beach #1, just inside Presque Isle. The Mill Road Beaches also offer stunning and tranquil vistas. But, undoubtedly, Sunset Point is the number one place to see the sunset in Presque Isle State Park.
From the Beaches of Presque Isle to the Beaches of the World, Next Vacay Can Get You There
Want to travel to the beaches of Presque Isle? How about the beaches of the Florida Coast or the Caribbean and beyond? Next Vacay can help you visit the beaches of America or the beaches of the world with curated and verified deals. So, instead of spending hours looking for the best flights for your next vacation, let the perfect deal come to you. Next Vacay scours thousands of flights to deliver new deals to incredible destinations straight to your inbox. Get notified and be booked in minutes.
It's time to travel the world, one beach at a time. Get started with Next Vacay.
Related Posts