Experience sunny days, ocean waves, and unforgettable nights on Cancun's sandy shore. From the vibrant culture of El Centro to the highrise resorts of Zona Hotelera, Cancun offers everything you need to party the days—and nights—away in paradise. But a great trip in Cancun starts with the perfect flight. And while countless airlines fly in and out of Cancun International Airport every week, only a few will offer the flights and perks you need to put your dream vacation within reach. So, keep reading to discover the best airlines to fly to Cancun and which one will best help you to kick-start your trip.
Table of Contents
What's the Best Airline to Fly to Cancun? The Pros & Cons of 6 Popular Airlines
Ready for your round-trip flight into paradise? If you want to know how to join the millions of people flying into Cancun International Airport every year, prepare to buckle up and take to the skies. Here are six of the best airlines you can book for smooth sailing into Cancun and why one may be a better fit for your travels and your wallet than others.
1. For the Most Departure Cities: Fly American Airlines to Cancun
A solid choice for flying to Cancun, American Airlines offers many destinations to fly from and many destinations to fly to. Of course, in this case, the latter isn't as important if your final destination is Cancun. But as for the former, it certainly helps American Airlines to stand out from the pack, as travelers can nab direct flights to Cancun from several convenient departure cities on both coasts:
Austin
Charlotte
Chicago
Dallas
Los Angeles
Miami
New York (JFK)
Philadelphia
Phoenix
The airline also offers nonstop flights from Boston, Columbus, Indianapolis, Kansas City, Raleigh/Durham, and St. Louis on a seasonal basis. Suffice it to say you won't struggle to find American Airlines flights headed to Cancun.
American Airlines is also one of the best airlines to fly to Cancun if you're looking for the cheapest flights paired with a great experience. AA offers some of the fewest limitations and fees on their Basic Economy tickets. Add in their standard and straightforward in-flight experience, with fairly good food and seating, and you can fly the skies with ease.
Its reliability, customer satisfaction, and loyalty program are where it falls behind. The data shows that AA consistently ranks at the bottom in terms of reliability and customer satisfaction. Additionally, airline connoisseurs have noted that AA isn't the best for racking up frequent flyer miles. However, savvy travelers can utilize its airline partnership with British Airways to score big on American Airlines flights as part of the British Airways Executive Club.
2. For the Best In-Flight Experience: Fly Delta Airlines to Cancun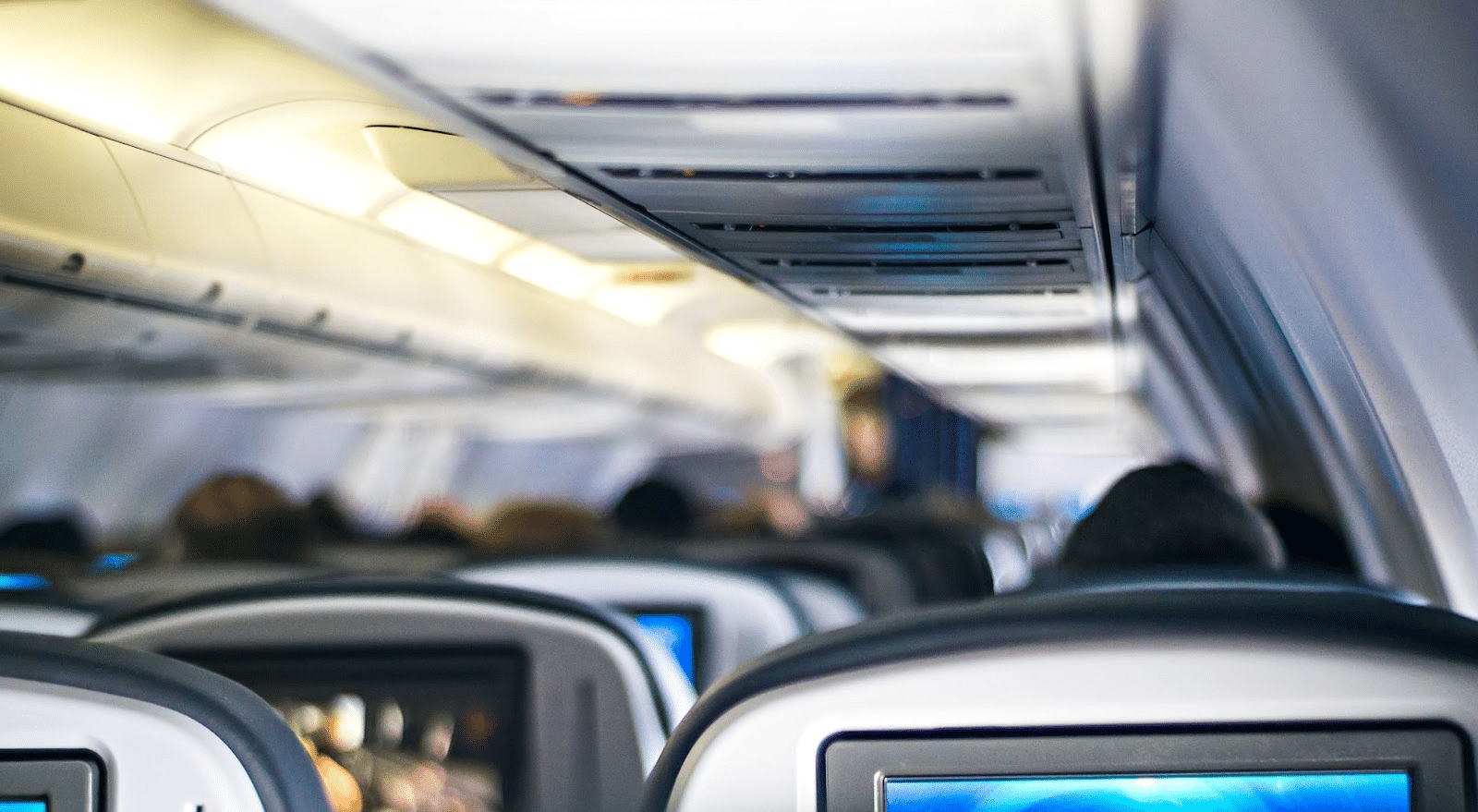 Not to be outdone by the competition, Delta is another major US carrier offering a decent selection of direct flights from multiple cities:
Atlanta
Boston
Detroit
Los Angeles
Minneapolis/St. Paul
New York (JFK)
Salt Lake City
Seattle
Though Delta offers fewer routes than American Airlines, some flyers may be won over by the upgrade in their experience. Delta provides six fare classes, though you'll only see four offered on flights to Cancun. Still, flyers who want more than Basic Economy has to offer can take advantage of the convenience of Main Cabin Tickets, the comfort of Delta Comfort Plus, or the luxuries of First Class.
On top of its fare selection, Delta also promises one of the best in-flight experiences among the major US airlines for all its passengers. Alongside top-tier flight entertainment that includes free movies, in-flight messaging, and seatback screens, the airline also provides a selection of drinks and snacks. If you're looking for the best airline to fly to Cancun, Delta Airlines comes out on top as the best airline to fly—period.
Of course, that's not to say it's all sunny skies and good times with Delta. Passengers with Delta's lowest fares are bound to notice the cramped legroom. While you can spring for more comfort, it's always at a cost to your wallet, with everything from checked bags to a few extra inches of legroom costing extra.
3. For Great Deals on Airfare: Fly United Airlines to Cancun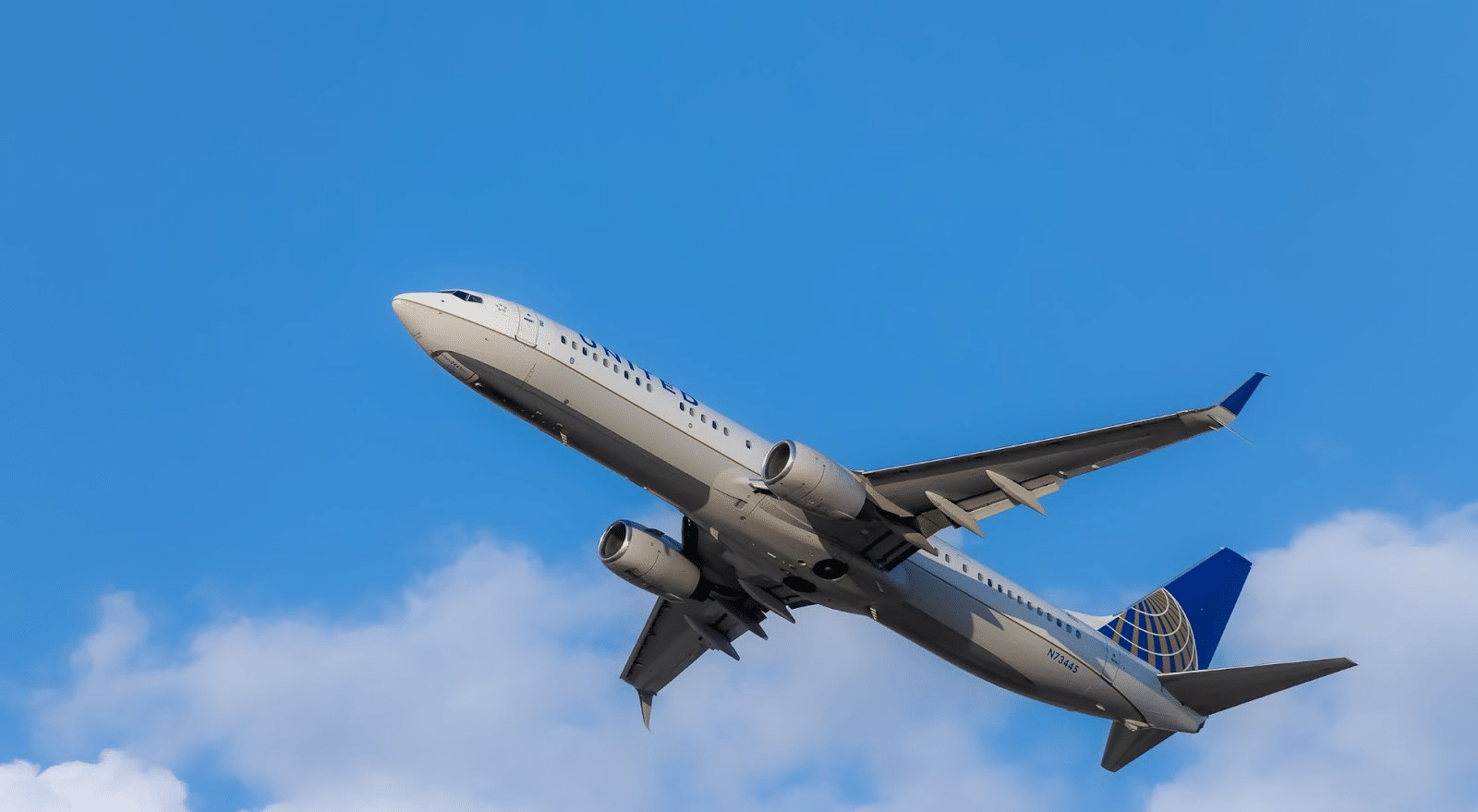 United Airlines offers international flights galore, so it's little wonder that sunny Cancun makes its way onto the list of destinations the airline caters to. Though not as impressive as other airlines, United's hubs include several popular departure points from around the country:
Chicago
Denver
Houston
Los Angeles
Newark
San Francisco
Washington-Dulles
However, its biggest perk is its deals on international flights. United offers a flexible search calendar that allows travelers to see flight prices over a two-month period. The airline's MileagePlus miles can also be redeemed for a great value on less popular travel dates, such as non-holidays and the middle of the week. Additionally, United is part of Star Alliance, allowing travelers to use miles with other airlines to get a great deal on a United flight to Cancun. An example would be using Turkish Airlines miles to get a deal on United Airlines Business Class and upgrade your flight.
Where United lacks is its service, which comes with mixed reviews from most travelers. That might have something to do with United's varying amenities that no doubt influence the experience, with different flights offering different entertainment services, levels of comfort, and more.
However, United remains a must to include on any list of the best airlines to fly to Cancun, with a decent in-flight experience paired with some excellent deals and ways to save on your next international flight to paradise.
4. For the Most Comfort: Fly JetBlue Airways to Cancun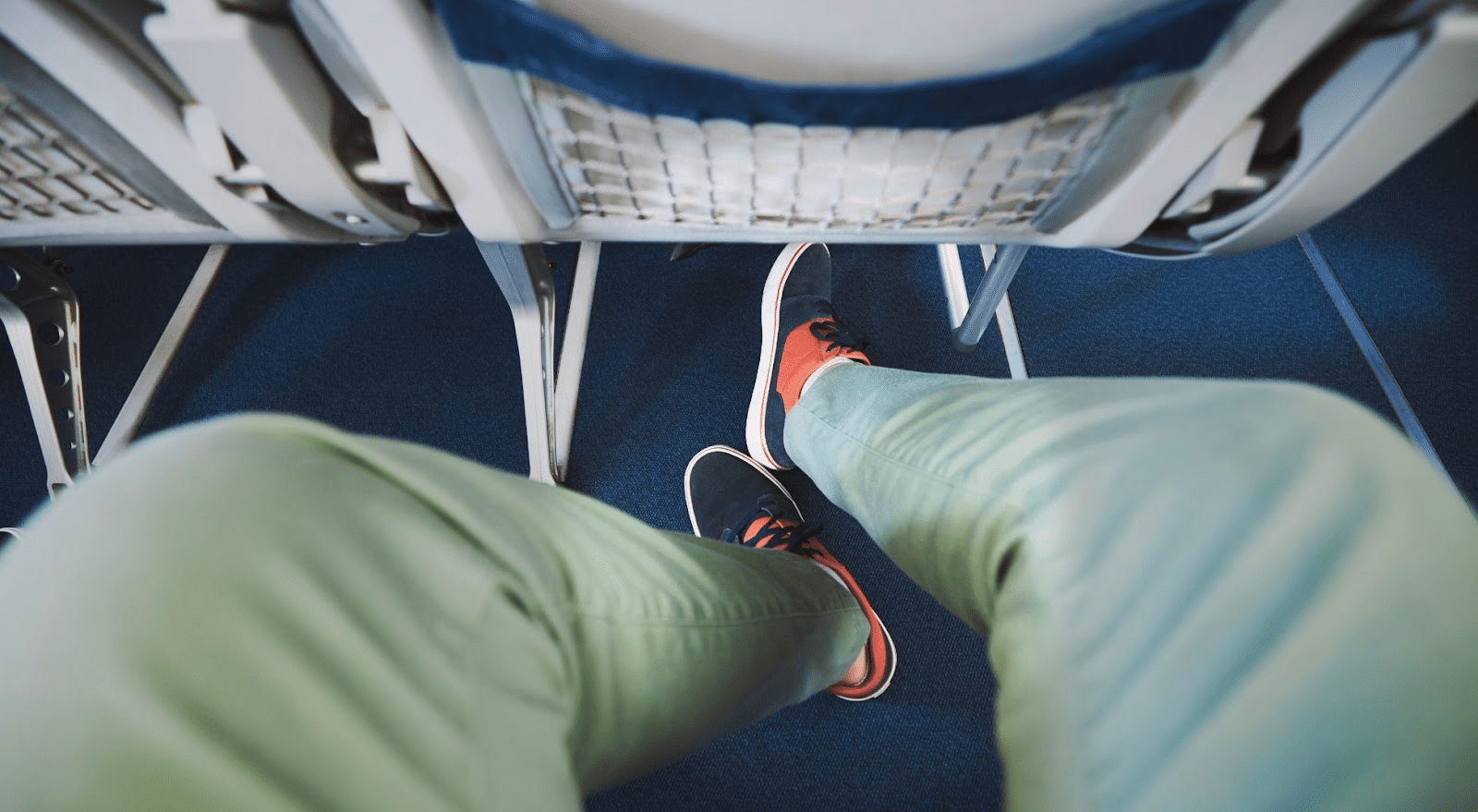 For the most comfort on your next flight to Cancun, no other airline comes close to offering JetBlue's best-in-show economy experience. The airline has consistently ranked as one of the most comfortable US carriers. And with the most legroom in economy, it's easily the best airline to fly to Cancun if you want to stretch out your legs at 30,000 feet. On top of having the most comfortable seats in the biz, JetBlue also promises to make the hours in the air fly by with free high-speed wifi. The airline also promises seatback entertainment screens on every seat on every plane.
Despite being a low-cost carrier with fewer hubs around the country, JetBlue still offers a pretty decent pool of departure cities:
Boston
Fort Lauderdale
Los Angeles
Newark
New York
Orlando
Raleigh/Durham
Tampa
Seasonal additions add east and west coast departure points with flights from Hartford, Las Vegas, and San Francisco.
However, JetBlue has suffered some major blows to its performance and customer service over the past few years, which have led some to rank it the worst airline in the US. In addition, the airline has one of the most basic offerings for its Basic Economy fares, offering not even a single carry-on bag, only a personal item.
Still, despite its setbacks, it's hard to argue against Jetblue being one of the best airlines to fly to Cancun based on its comfort and top-tier entertainment.
5. For the Most Baggage: Fly Southwest Airlines to Cancun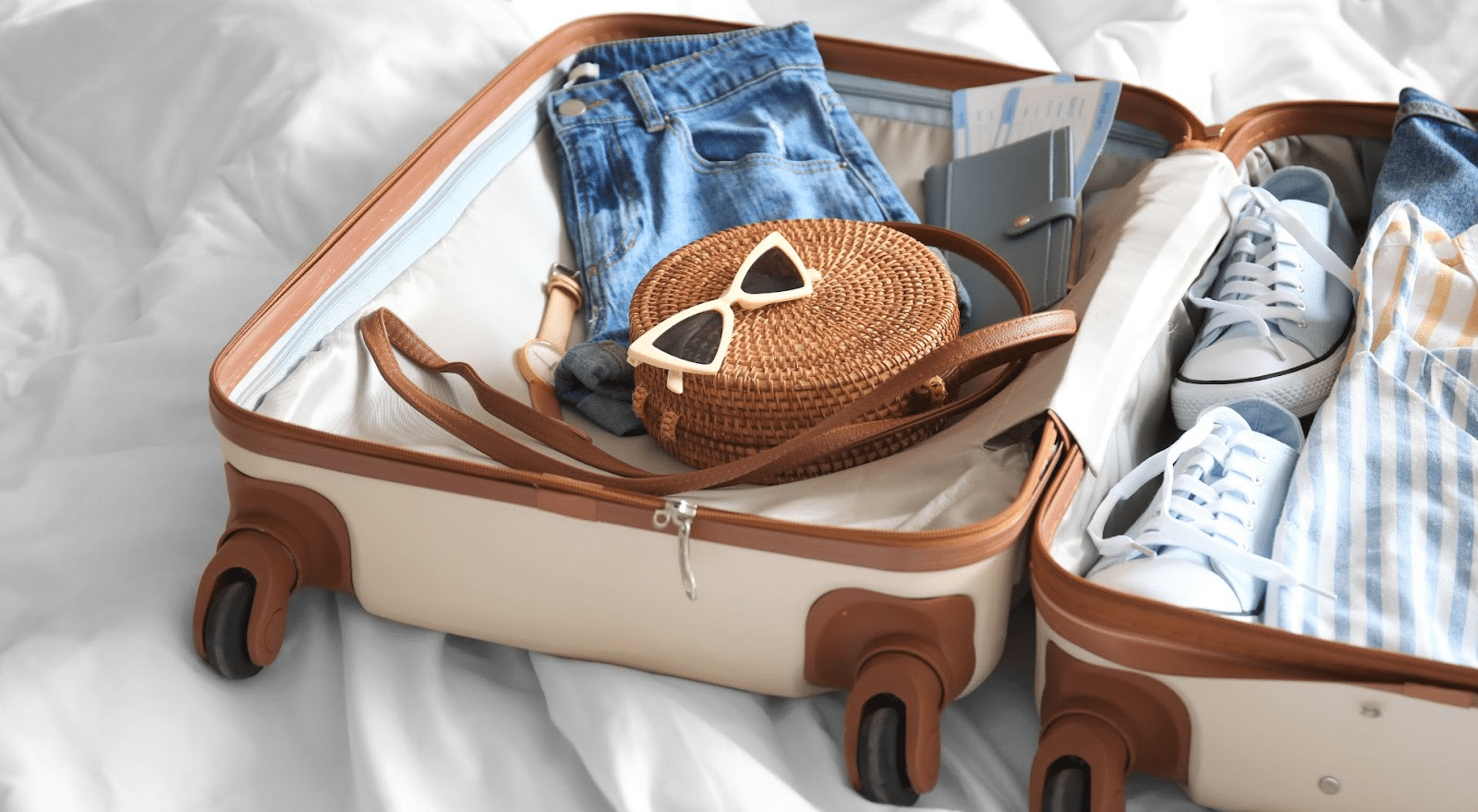 Flying Southwest Airlines to Cancun allows you to leave your worries at the door. Well, at least some of them. Thanks to their generous baggage policy and lack of additional fees, you don't have to worry about overpacking or making last-minute changes to your flight when you fly Southwest. For every traveler, the first two checked bags fly free, and there are no fees to change or cancel your flight.
Southwest also offers an impressive array of departure cities for your next nonstop flight to Cancun:
Austin
Baltimore
Chicago
Denver
Fort Lauderdale
Houston
Indianapolis
Kansas City
New Orleans
Phoenix
St. Louis
Seasonal additions include Columbus, Nashville, Pittsburgh, and San Antonio. If you have flexible travel dates, you can use the Southwest Low Fare Calendar to help you score the cheapest flight possible.
Although Southwest Airlines is great for your packing list and finding cheap flights to fly to Cancun, it does have its drawbacks. For one, the airline doesn't list fares with flight search engines like Google Flights, so comparing their pricing and flight times with other airlines is not as easy. Southwest also ranks far behind its competitors in terms of reliability and safety. However, it did make up some ground by ranking higher for comfort and affordability.
6. For the Most Savings: Fly Spirit Airlines to Cancun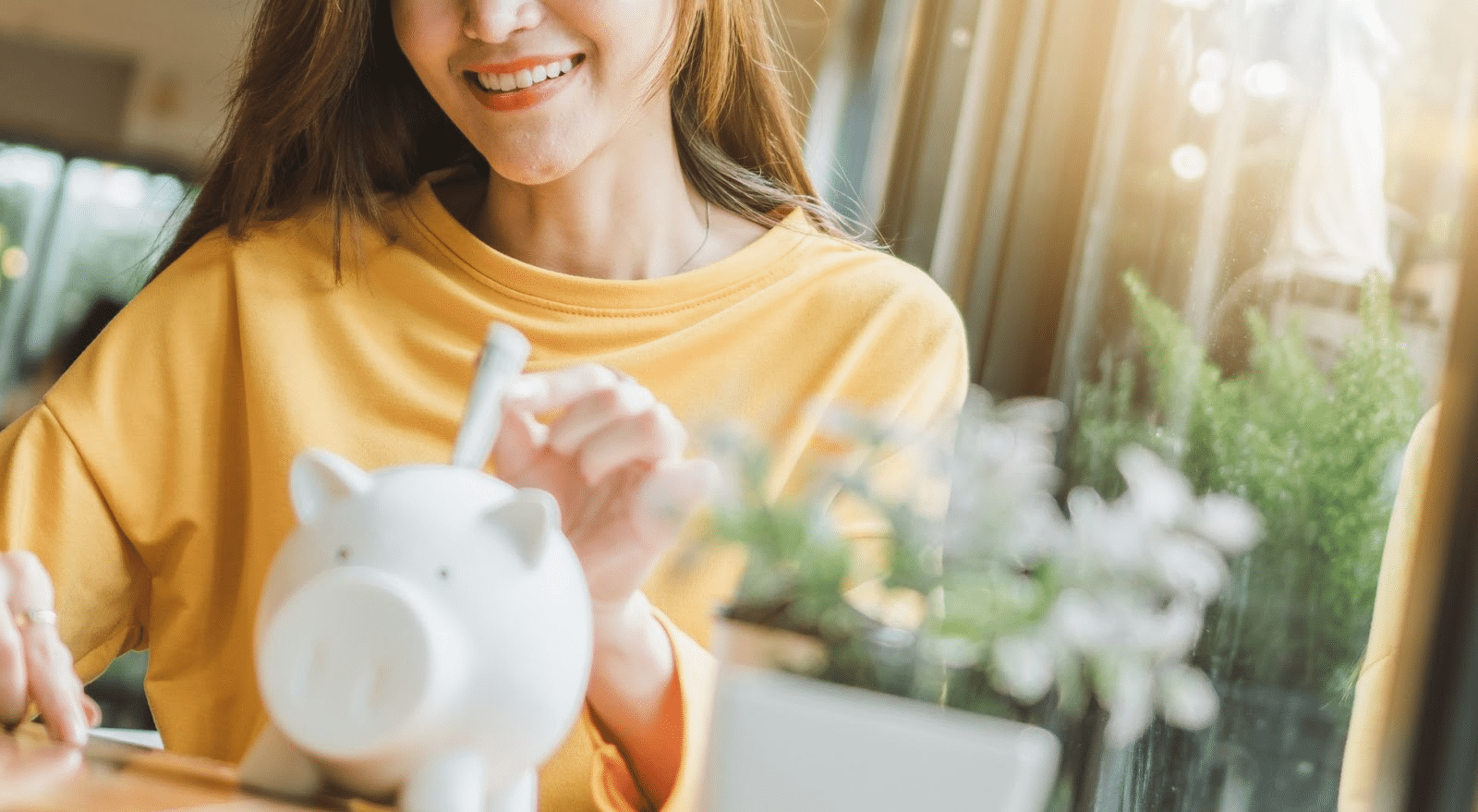 With its somewhat notorious fame as one of the worst low-cost carriers in the world, you may be surprised to see Spirit counted among one of the best airlines to fly to Cancun. But time and again, Spirit offers travelers two things they can't resist: cheap prices and direct flights to their destination of choice. In this case, Spirit often provides some of the most affordable options for ticket pricing to travel to Cancun. On top of that, the airline also flies direct from several cities across the US:
Baltimore
Chicago
Dallas/Fort Worth
Detroit
Fort Lauderdale
Houston
New Orleans
Orlando
Philadelphia
Unfortunately, that's all that can be said for Spirit's shining qualities. On the opposite end, travelers are met with exorbitant additional fees, cramped seating, and no in-flight entertainment. That said, this isn't anything that budget travelers haven't dealt with before and can't get around by traveling light, upgrading to a bigger seat, or simply bringing their own entertainment pre-downloaded.
So, while it doesn't top the best airlines to fly to Cancun for its service or in-flight experience, flyers who want to save on the flight and enjoy their destination more may just find it the best airline for them.
What Are the Best Days to Fly to Cancun?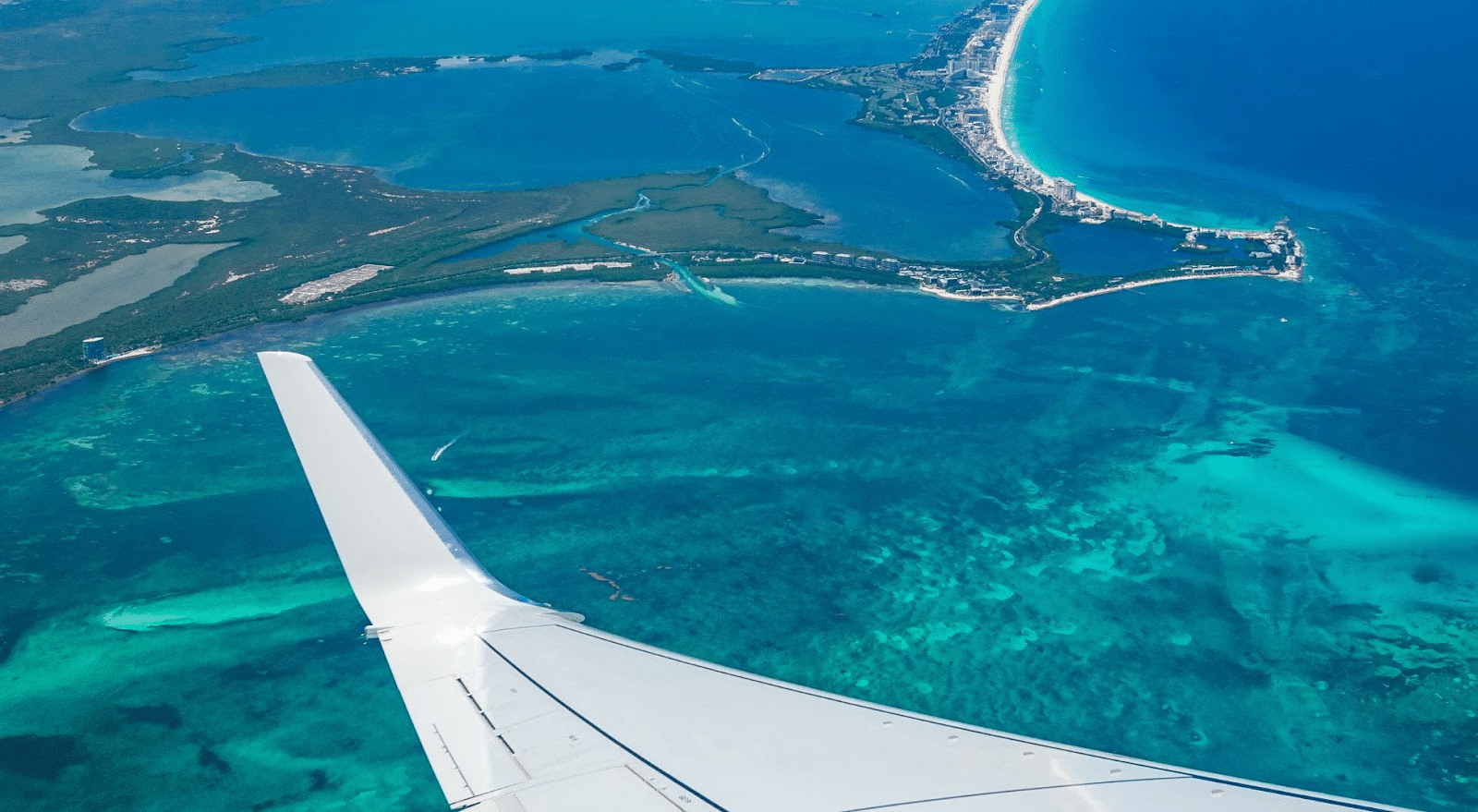 There is no magical day to book cheap airline tickets to Cancun. However, you can still score some major savings by picking the right departure date. And in that case, you'll want to fly out mid-week on a Tuesday or Wednesday as opposed to flying out Friday through Sunday.
That said, flights will still be expensive if you're planning to visit Cancun for Christmastime or during Spring Break. Consequently, the best days to fly to Cancun are Tuesday or Wednesday in January or February. This will let you avoid most of the crowds and price hikes while allowing you to soak in the sun and picture-perfect skies of Cancun's most idyllic weather.
What Airlines Fly Nonstop to Cancun?
Several major airlines and low-cost carriers fly nonstop flights to Cancun, including American Airlines, Delta, United, JetBlue, Southwest, and Spirit. These airlines offer year-round flights from multiple cities, with additional flights and departures added during the peak season between December and April.
Let Next Vacay Land You the Cheapest Flights to Sunny Cancun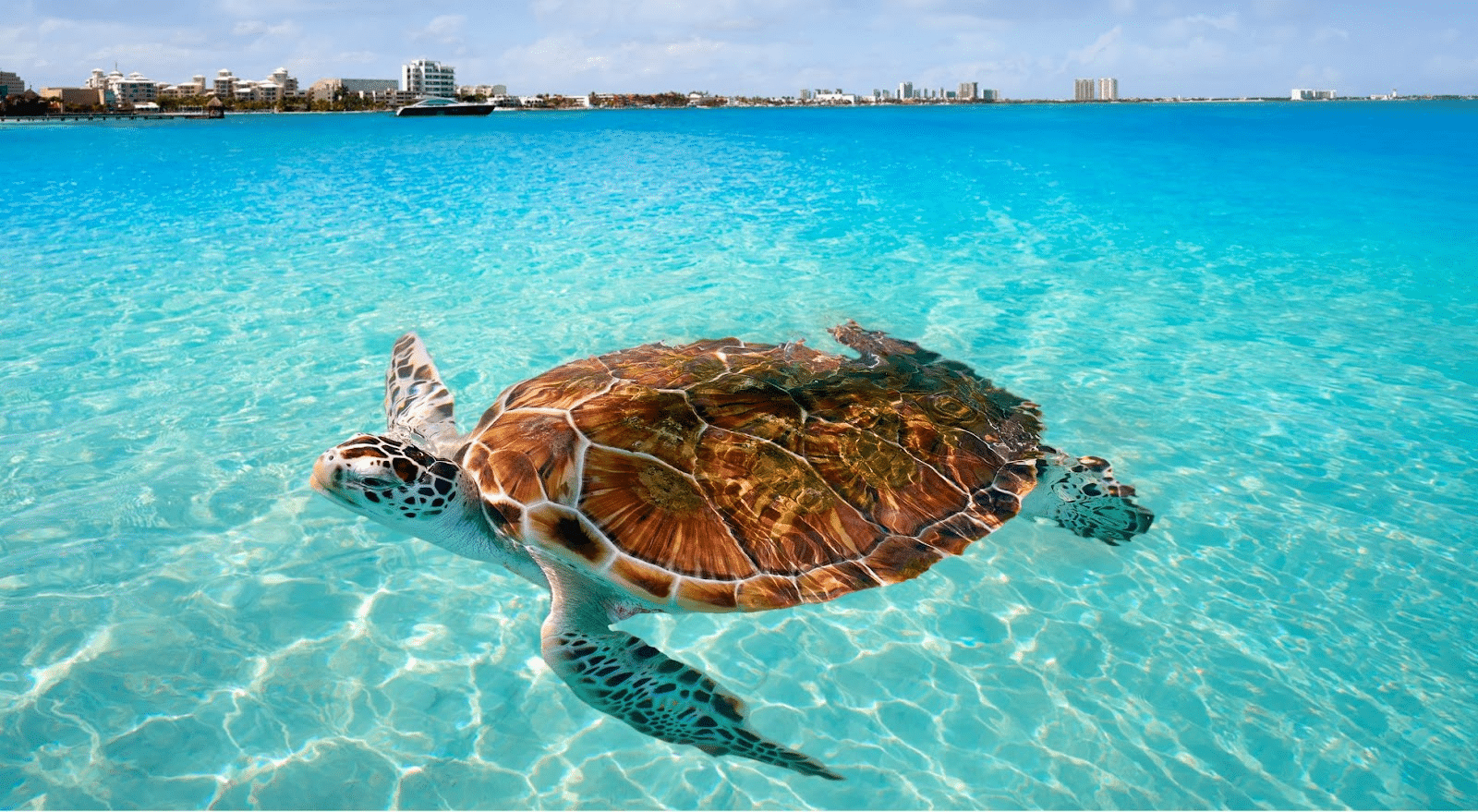 Paradise awaits on the white sand shores of Cancun. But before you can touch down on the sandy beaches, you'll need to touch down on the runway. And for that, you can rely on Next Vacay.
The airline doesn't matter. With the hottest deals to Cancun and other sunny destinations delivered right to your inbox, you never have to worry about missing out on a great deal. Even better, you can rest assured you'll be able to pocket some extra savings to truly enjoy your trip to paradise.
Sign up, sit back, and picture Mexico's stunning coasts. With Next Vacay, you'll be kicked back and lounging on the beach before you know it.
Related Posts